You have worked hard your whole life and it's finally time to retire. So, congratulations! Now you have to figure out where is the best place to enjoy your elderly days. Firstly, take a minute or two to think about what would you like your days to look like. Talk to your spouse about their needs and preferences. Also, make sure to share both of your expectations, so you could find the best place for your needs. Whether or not you are a New Yorker, if you are thinking about retiring in NYC, you should know the pros and cons of that. That is why we have prepared this article for you. So, take your time, go through it and carefully think about what are your wishes and priorities.
Is retiring in NYC a good idea?
Well, this is a complex question with a multi-layer answer. We can actually start from – is living in NYC a good idea? If you are a local, you already know all the benefits and pitfalls of NYC. Now you just have to look at it from a slightly different perspective. However, if you are planning an interstate moving for the sole purpose of retiring in NYC, dig deeper into the subject. That is essential if you want to find the right answers for your specific situation. Retiring in NYC can be a good idea if you know what to expect and you are already used to the fast pace of life. We will help you with things you need to pay attention to, but, ultimately, you are the one who will make a decision.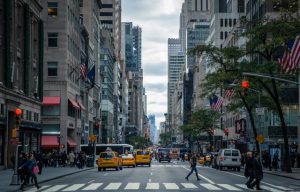 Pros of retiring in NYC
We have listed only the most important ones, but feel free to add more on your personal list.
There will always be something to do
NYC is known as the City That Never Sleeps. We are not sure how exactly will that fact fall into your idea of retirement, but it's important for you to know that. Even though that means there are always a lot of people and noise everywhere, that's not all. It also means that there will always be so many opportunities to go out and do different stuff. There are so many activities in every corner of NYC. The streets are full of beautiful historic and modern buildings, there are more museums than you can count and you can always spend quality time in Central Park. If you decide on retiring in NYC, you will definitely never be bored.
Rich social life awaits you
Since there are around 8.5 million people in NYC, you never have to be alone or lonely. A great thing about this city is the fact that there are always plenty of opportunities to meet new people. And that doesn't apply only to young people. As a matter of fact, older people can have a very rich and meaningful social life as well. From starting new hobbies to visiting different bars, restaurants, and art galleries, you could have many chances of meeting new people.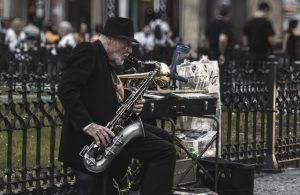 You won't need a car anymore
If you are sick and tired of spending one-third of your life in your cars, you will be happy about this. Retiring in NYC will give you the opportunity to never have to drive again. This is due to the excellent public transportation. Although there is a lot of traffic, since you don't actually have to be in a hurry all the time, you will enjoy hearing this. You can choose to use buses and subway for everyday commuting. And if you sometimes need better service, there are plenty of taxis and Ubers at your disposal. For any specific situations, you can always hire professionals, such as senior citizen movers if you need relocations, for example. Or limo service if you have some special occasion.
Cons of retiring in NYC
Even though New York City has plenty of virtues, it also has some not so great sides to it. They usually come with every bigger city, so here is what you should pay attention to.
Weather can be brutal
Although New Yorkers are happy to have all four seasons, that isn't always enough. If you are thinking about retiring in NYC, be prepared for some extreme weather conditions. Even though you will enjoy spring and fall, summers in the concrete city can be unbearable. Hight temperatures can make younger people feet bad, not to mention the older ones. Going into a public bus in those temperatures can be a nightmare. So think about whether you could leave the City for a few hottest months.
And when the winter comes, you will probably regret your decision to retire here. Sometimes you will experience so much cold and snow that you will start thinking about moving from NYC to Florida. Not going out of the house for several days can do that even to a heavy winter-lovers, trust us.
Cost of living is very high
You probably already know that this is one of the most expensive cities in the world. Not only that you will have to put aside some serious money for the real estate, but for everything else as well. Have in mind that if you sell a three-bedroom house somewhere in the suburbs, might not be enough for a bigger apartment in NYC.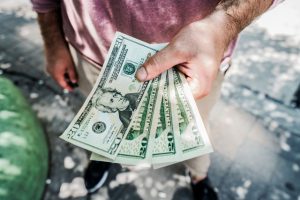 However, it can be good to downsize into a smaller home, because you will at least save time on cleaning. Nevertheless, since you will find yourself in the situation to lack the space, start thinking about cheap storage NYC solutions. Because this is a good way to surpass the fact that you don't have enough space in your home.
There are many dangers in the streets of New York
Home to 8.5 million people has to carry some dangers with it, right? So if you are planning on retiring in NYC, you better be prepared for all kinds of unfortunate situations that happen daily. Firstly, you already know that the traffic is living hell, so try to stay away from it as much as possible. Especially if you are slower for any reason, make sure to avoid busy crossroads. Secondly, when there are so many people in limited space, there is bound to be a tension. Beside almost 50,000 homeless people, you will find yourself face to face with some very rude people. Due to crowds and hurry, people here tend to forget about nice manners. But don't let that scare you. Pun on some thicker skin and find the way to take the best this city has to offer.