Almost everyone's dream is to live in New York City. So, if you have just heard about a job opening in NYC which you find perfect for your set of skills, wait no more and go for it. Working in NYC can be a big change in your life if you haven't had a chance to experience New York City before. This city is something you can't miss. But if you are still deciding on whether you should relocate for work here or not, know that not all people can live in NYC. And this doesn't mean life in Big Apple is bad.
Life in NYC is different and unique. It can be a lot for persons who don't know how to handle NYC's greatness. If you are still worried about working in this one of a kind city, we will try to help you by listing some of the pros and cons of working in New York City. This way you will know whether this city is the right for you.
The competition is tough…
If you are thinking about moving to NYC, know that you will have to beat your competition. There are a lot of people who dream about the same job as you, so you will have to focus on being the best. Try to stand out, know how to behave on job interviews and work hard in order to make a good first impression. All of these strategies will make you more memorable and likable. It will also lead you to your dream job.
… but there are many opportunities waiting for you
Even though the competition is though, you will have a chance to apply for many different jobs. Don't stick only to one job position. Try other industries and maybe you will find some of your hidden talents and new interests. If you are still trying to adapt on life in NYC, finding a job might be hard for you. But you are in luck! There are many easy to use job search online tools. A good internet connection is all you need for these tools. And a strong will, of course.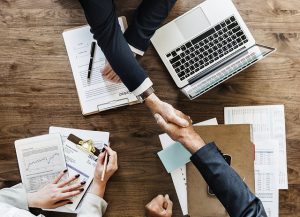 Living costs are high…
If you want to move to NYC without a job, you will need to know that moving costs NYC is high. At least higher from the ones that you've used to. Groceries stores are more expensive, finding an affordable rent can be a real nightmare, and restaurants aren't something you would usually call cheap. But hey, you will be living in NYC, in a place where the magic happens. So when you think about it in this way, you will put aside the high living costs. And if you can't find a good home at a reasonable price, consider finding a roommate.
… but salaries are high, too
Adapting to life in NYC and its living costs will be a problem only at first. But, if you will be working in NYC, you will realize that the salaries are great. You can start with a small salary, but you will have many opportunities to apply for a better position. And a better job position means you will have a better salary. Once you start to earn more money, you will have a chance to explore NYC thoroughly, the way NYC deserves it.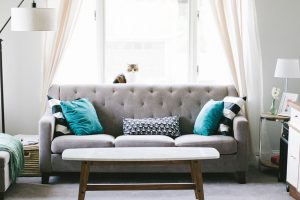 Apartments in NYC are small…
Speaking of living costs and renting apartments, here's another thing that annoys most people. Apartments in NYC are usually very small. This isn't a big problem if you are living alone. But finding an affordable place in NYC for a family can be hard. Even when you want to set up a home office, office movers NYC will tell you that you'll need a bigger space for succeeding in it.
… but there are plenty of outdoor activities
Even though most apartments are small, working in NYC will give you the opportunity to enjoy NYC's outdoors every day. From fancy restaurants, interesting shows, to the most popular museums – you'll find everything in NYC. And this is not all! There are many outdoor activities for sports fans in NYC. They can visit many stadiums or watch their favorite game on a Sunday morning. These are only some of the outdoor activities. You can also:
Go hiking;
Find the most impressive bike route;
Kayak;
Run through many parks with your dog;
Have a picnic with your family and many other activities.
Working in NYC can be overwhelming…
NYC will be the new chapter of your life. You will need to get used to seeing hundreds of people every day. But, there is even a bigger problem – surviving New York traffic! If you manage to remain calm while stuck in a traffic jam, congrats! This is something most people can't do. So, the traffic can raise your stress levels, but there are great alternatives to it. If working in NYC means that you'll be living close by your work, buy a bike or walk to it. You can use the subway but you will probably want to find alternatives that don't include crowds of people.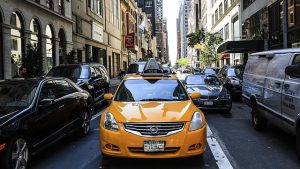 … but there is no place like NYC
Even though NYC has some cons, that doesn't make it bad. Living and working in NYC is a one of a kind experience. And once you start living there, you will realize it, too. And you know what?  Every city has flaws. But also every city can be charming in its own way. So, if you have a chance to start your life in NYC, go for it! Even if you sometimes feel blue, know that the social scene is great. You will have a chance to meet new, interesting people and make new friends. And with friends, you will know how to handle every obstacle and every con. That's all you need.