When you're moving house to New York, things get to be both expensive and hectic. The main questions people usually ask due to this is: Can I save money by making a DIY move? The Big Apple is, after all, ridiculously expensive. We would answer: Possibly. Unfortunately, there is no right or wrong answer to this question. Each person has different circumstances during their relocation process and thus, must make this decision themselves. Though, we'll try and help you out a bit. So, let's talk about what professional moving companies in NYC are like and why it might be a benefit to use their services…
Why should I even consider hiring one of the professional moving companies?
The most common reason why someone would hire movers in NYC is usually one of these two: time or mess. If you are a busy person who simply doesn't have enough room for planning a move in their schedule, you should consider employing a company. Organizing a relocation tends to get both stressful and tedious, so, consider the best outcome for you! And, don't worry about the dent in your budget, there are some affordable and cheap moving companies in New York.
On the other hand, if you have a large family or young kids to move to NYC with, that might fall under the latter. There is a way to move to New York with less stress, after all. If you want to avoid the mess of your children getting in the way of the move, hiring professionals to help you might be a perfect choice. This way, you will be able to plan moving to New York with your family with more ease! But, let's talk more about what these professional moving companies can actually offer you:
An irreplaceable thing which professional movers can give you is experience
With New York being one of the most popular destinations for expats in the world, there are plenty of movers to choose from. Of course, you must be careful when taking your pick. We would suggest checking credentials and licenses before hiring them. Also, in order to get great service, be sure to search for their reviews online. After this, you can be certain that you will be getting the most out the experience one of these professional moving companies has had over the years.
Another thing which movers in New York offer is safety
A DIY move tends to be a little more than hectic. Often, in the rush, things get broken or damaged. If you haven't relocated before, you might not know how to disassemble some of the appliances safely and cause accidents. If you want to prevent this, professional NYC movers are definitely the way. Almost all NYC moving companies are well aware of proper ways to handle almost all household items one could possess.
Professional moving companies in New York have proper equipment
After talking about packing your belongings for your New York move via movers safely, it's time to mention their equipment, too. Most professional movers in NYC will have specialized items which will be able to aid them in safely transporting everything you own. Also, if you are in trouble regarding packaging supplies, be sure to ask the movers! Some companies offer them as a part of the moving deal.
You should also know that they are efficient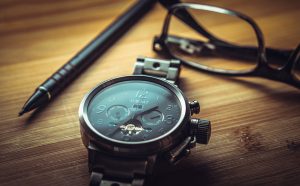 Let's get this part out of the way first – professional moving companies in NYC are efficient. As in, it won't take ages for them to transfer everything from your old to your new home. Well, perhaps if you live on the last floor with no elevator… However, each of them should be able to give you a time estimate when they do the quote estimate, too. Be sure to ask about it!
Relocation specialists are perfect if you're thinking about convenience, too
So, you're a businessman/woman? Have you absolutely no time to be worrying about moving except a bit of planning and packing? Are you only going to be giving it your 120% on moving day? Yes, as insane as it might sound, this is possible, too. Plenty of professional moving companies will offer extra services to help you save time. Ask about packing and unpacking, split pickup and delivery, appliance servicing, shuttle services, disassembling and reassembling furniture, temporary NYC storage, etc. You may find your move to New York much simpler with a few of this. Though, we can't guarantee that it won't be more expensive! If you don't want to be surprised, be sure to know how to negotiate with local NYC movers as a novice. This way, you will be able to get an accurate estimate and cover all bases.
If you're using professional moving companies you don't have to worry about liability

Professional movers will be liable for any damages to your belongings during the relocation.
One amazing thing which is definitely an advantage of using professional moving companies is liability. If you purchase insurance for your belongings you won't have to worry about damages. Check that everything has been loaded in the van properly and take inventory. If there are any damages after unloading, the movers will be responsible for them.
Movers in NYC will also offer storage options
We all know that people have more things that they thing they do in their homes. Unfortunately, a relocation is when these 'hidden' items come to light. Since you're moving to New York, you might find that big apartments are a thing of the past. Or, perhaps, a thing of distant dreams. So, we understand that you may not be ready to load everything into your new home right away. Especially if you are a student relocating to a dorm or flat in NYC, you should consider this. A lot of professional relocation companies will offer storage packing options in New York, as well. Talk about those with them during the in-home estimate in order to get the best possible deals.
How do I choose the best professional movers?
Perfect – what does this mean to you? For someone who is relocating for a job position in a hurry, it may be efficiency. For another person, a student, it may be the cheapest option. On the other hand, a mother might want to find the most reliable movers. All in all, it depends on your criteria. Think for a while and write down what qualities in professional moving companies from New York you are looking for. As for us, we'll tell you a bit about what you should expect from them.
If you've picked the right NYC movers, you will be getting quality service for a low price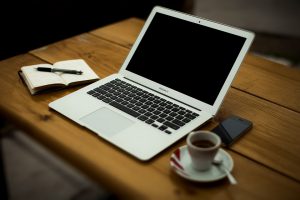 Here is the favorite topic for everyone doing a change of address: How do I make the cheapest relocation, without it being a bigger cost in the long run? Luckily, if you're hiring movers in NYC, you probably won't have too much trouble with this. There are plenty of professional relocation companies in the city and most of them offer great service. Though, here comes a secret you should know: bargain. When getting your estimates, it's a great idea to play the representatives off each other. This way, you will be offered the most affordable price possible.
After that comes the service. If you've been reading our blog, you know about some things professional NY movers will never do. If you've been informed, you will quickly be able to spot any trouble beforehand. However, in most cases, you will be well taken care of. New York City has a large competitive market for professional moving companies, so, they tend to try and provide great service for better reviews and recommendations.
The best professional movers will offer transparent pricing

If you're hiring one of the professional moving companies you will be able to have transparent insight into the pricing.
Wondering why the move costs so much? Ask. A quality moving business will provide you with a breakdown of their services. This way, you will be able to see exactly what you are being charged for and can make corrections. Of course, we'd advise getting a binding quote as soon as possible if you agree with the price breakdown. Like we've mentioned, New York is a competitive ground for moving companies!
The best professional moving companies in NYC will show you great customer service
All movers want you to give them as your recommendation. Hence, they will do their best to give you the best possible service. In other words, any one of NYC professional moving companies will show you that they care. In return, you should also do your best to communicate with the movers properly in order to contribute to the great service. Be sure to keep an open and honest line of communication and ask all questions about topics which bother you.
What should I do on moving day when I've hired one of the best professional moving companies?
Yes, professional movers are a group of people who function as their own, independent unit. They will arrive on moving day and help you relocate to New York with ease. If you want a completely stress-free move, you should be aware of the movers' etiquette. If you know these couple of things, you will avoid all kinds of misunderstandings and trouble. Here's how you can have a successful moving day with one of the professional moving companies in NYC:
Allow the professional movers to do their job
We understand that you are anxious. After all, it is moving day. However, don't forget that you've hired one of the best professional moving companies in NYC. So, to get the most out of their service, allow them to do their packing unhindered. If you have children or pets, try and get a sitter. If not, be sure to keep them out of the way.
Finish packing before moving day
Procrastination tends to strike in face of huge ordeals – such as packing for your move to New York. However, we'd ask you to do your best and finish all the packing on time in order for the movers to be able to do their job properly.
Be sure to pack all of your jewelry, money and any other valuables and keep them with you during the move. Even the best professional moving companies from NYC will advise you to do so.
This simple rule will make the move easier both for you and the professionals. Why? Easy! They will know where to put which box when unloading the van. Also, you will easily unpack your new home if you know what is where.
Despite having insured your belongings, we'd advise labeling the fragile. This way, professional moving companies in NYC will be sure not to damage any of your items by accident. If you're not labeling, point the fragile out to the movers.
Know the rules of packing
It's simple – small boxes are heavy, big are not. This way, the movers will be able to load and unload your belongings easily. Also, be sure to empty any drawers, armoires etc. which could be too heavy to move when they are full. The best way to judge the weight is – if you can't lift it, neither can the movers.
Professional moving companies from NYC may ask for this during the on-site quote. The price of the move may depend on the ease of access to your flat, such as tricky staircases or the absence of an elevator. Also, be sure to have a spot where the movers can park on moving day ready and check if there are any major events nearby at the time. You don't want to be stuck in a parade during a relocation, do you?
Yes, you are hiring professionals to help you move. No, that doesn't mean that you don't have to be there for the moving day. The workers will need minimal guidance as to how to access your place and load the boxes. Though, it is best to be there to follow through the whole relocation. You never know what could go wrong.
Prepare some snacks

If you want to have a good relationship with your movers, prepare some easy snacks on moving day!
Keep in mind that the movers work all day, almost every day. Their jobs are physical labor. If you want a good relationship with the professional moving company, we'd suggest some simple hospitality. Have water, some snacks and coffee available when the movers arrive to both homes.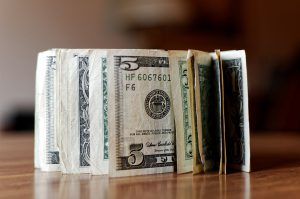 Typically, the most headache-worthy dilemma of relocating is this question. How much, exactly, should one tip the movers? The most common practice is about 10%-15% of the total sum of the move. Usually, it comes to about $25-$50.