Moving with your family is a hard task. It will take a long time and it will be stressful. Not just for you, your entire family will be stressed. You must get them ready for such a big life change. You will have to prepare your home for your family to make sure they start enjoying their new home as fast as possible. This is not an easy task, it can be quite tricky. Don't worry we are here for you. We have gathered information about the best ways you can prepare your home before you move in so that you can have an easier time adapting to your new home.
Talking about the move with your kids
Moving can be a very emotional process for everyone. All the memories of your old home can make even some adults sad. Well, you need to prepare your kids for the move. The first part of that is to talk to them about it. Start giving them as much information on your moving. Be truthful, they will focus on the scary part of that big change even if it is a life improvement. To make this a bit easier you should involve kids in your planning, it will make them feel like they have more choices in the matter. This will help them calm down and be less stressful.
If you are moving over town you should take them to your new place, explore the new neighborhood. This will make them feel better in their new home. If long distance moving much as possible about the city you will be moving to. Use you should tell them as the internet to study the new community before you move. Find the locations where your kids will be able to enjoy their fun activities, like playgrounds, parks. Another great tip to prepare your home for your family is to ask the real estate agent to take pictures of the new home, and school.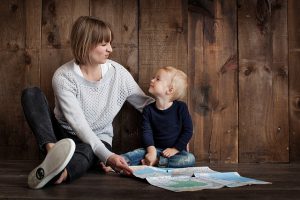 Change locks of your new home
After preparing your kids, and the rest of your family for their new home you need to prepare your home for your family. The first thing you need to do is change exterior locks of your home. As soon as you get the keys you should find a locksmith to change the locks. You do not know if there are friends or relatives of the old owners who have another key to your house. To avoid any confusion and make your home much safer this should be the first thing done when moving into the new house.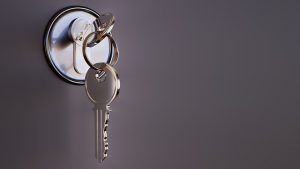 Prepare your home for your family by cleaning it
Many people will clean their home after moving out, but some don't. Anyway, you need to clean the place up. You can do this part yourself, or hire some help if you don't have so much time. If you are doing it yourself be sure to pack the proper tools for this task, for professional help on packing visit NYC packing services. The thing you will need are brooms, vacuum cleaners, mops, etc. Clean all cabinets, plumbing, carpeting the new restroom and the rest of the house. This will make you and your family feel much better in their new home, which is the most important thing.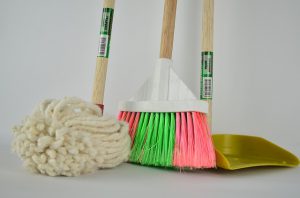 Organize the new closets
This part can be easily overlooked but is very important. You need to plan where you will store all your belongings after unpacking. Unpacking is a time-consuming task, you may need professional unpacking services. Many old homes have very little closets with the only small amount of poles and shelves. This may make your life a bit harder. Plan out where everything will go, is there enough space for all your clothes, shoes and rest of your items. If there is not enough space you will need to add more poles or shelf to organize your belongings.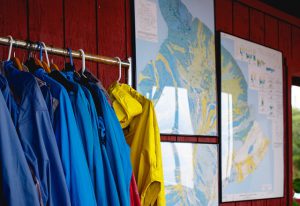 Organize documents and records
While you take care of the things like where to put your belongings. Cleaning the house or changing the lock you might forget your important documents. Forgetting the things like moving your kid to a new school, or records from your physician might ruin the whole relocation. Medical records are especially important when finding a new medical provider and must not be forgotten. There are many more documents and records that must not be forgotten like: employment, housing, legal, financial, motor vehicle, medical and moving documents. These are just some of the many important documents.
Change your address
After taking care of the documents you should change your address and notify institutions. If you forget this you will soon find out that there is no mail in your mailbox and that everything is running slowly. As soon as you move you need to change your address. When the change is final you will get your  mail on your new address. You should ask the new owners of your old home to send you your mail until the address change is final. The next thing is to notify the banks, employers, doctors, schools and find the replacement in your new area. To save some money you should also cancel your old subscriptions.
To prepare your home for your family can be a difficult endeavor and is very stressful. With the changes coming you will need to relax, with you relaxed your family will be more relaxed as well. The more organized you get the less time it will take to make that new house a home you can be proud of. We wish this article will make your transition to your new home with your family easier, so you can enjoy your new life.