New York City is considered to be the greatest city in the World. However, keeping up with the fast pace of Manhattan and high rent might be the main reasons for people deciding to the leave the city or move to a different neighborhood. NYC has a unique vibe and culture, and even though it is well praised in the modern culture the city itself might not be the perfect living place for everyone. In order to help you decide whether being a New Yorker and living in Manhattan is the right decision, we have created the list of the most popular reasons for leaving Manhattan.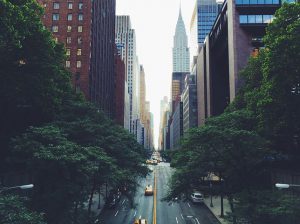 What is it like to live in Manhattan?
NYC has many great amenities, and living in Manhattan might feel like you are in the center of the World.
With its constant crowd and many bars and nightclubs that work all night, it feels like the city never sleeps. As the city has such a vibrant and diverse culture, many young people rush into renting a small Manhattan apartment and becoming New Yorkers.
Should you live in Manhattan?
There is just no correct answer to the dilemma whether you should live in NYC or not. It all comes down to whether you like living in a large metropolitan area. If you do like the idea of living in a city as large as NYC, you will be able to find many great opportunities. With so many companies choosing the NYC for their headquarters and offices, there are almost limitless opportunities when it comes to finding a job. However, a growing job market also brings strong competition.
Therefore, if you are considering moving to Manhattan, start searching for a job in advance. This way you can your budget ahead. Also, make sure you research moving cost New York. By having a clear idea of all of your spendings in the near future you will be able to stay organized and plan your move properly.
Living in Manhattan will give you an easy access to some of the NYC best amenities. There are many great restaurants, pubs, theaters, and museums located in Manhattan. Being close to the Central Park is yet another great perk of living in Manhattan. Besides being one of the great places to have free fun in NYC, the park will allow you to enjoy the nature and recharge during a lunch break. Therefore, before you start packing your bags and preparing for a move to the suburbs, make sure you evaluate the pros and cons of living in Manhattan.
Should you leave Manhattan?
Just like any other big city, the NYC has its upsides and downsides. Even though Manhattan is one of the most popular NYC neighborhoods, it might be that living in another borough will improve the quality of your everyday life.  So, should you consider leaving Manhattan? The best way to decide is to evaluate the pros and cons. In order to help you decide, let's take a quick look at the most popular reasons for leaving Manhattan:
The cost of living.
The crowds and people.
Lack of the outdoor activities.
Searching for a safer and family-friendly environment is one of the most popular reasons for leaving Manhattan.
Manhattan is expensive
For people outside the city of New York, rent prices in Manhattan are shocking. Even though some people are willing to pay a lot in order to cut the commuting time and be able to have a vibrant nightlife, living in Manhattan may be just too expensive.
Of course that with high rent fees you will get the perks of living in the center of the greatest city in the World. However, make sure you evaluate the importance of the location. Moving to a cheaper borough might have sense, even if that meant you will commute to work a bit longer.
Small living space is a reality for many New Yorkers living in Manhattan. Therefore, having a larger apartment for the same amount of money is one of the most popular reasons for leaving Manhattan.
The price of rent is not the only thing that is much more expensive in Manhattan than in any other NYC borough. Due to the location and reputation, many restaurants, and cafes have higher prices than the ones in the suburban area. Therefore, the overall price of living is much higher in Manhattan.
Is Manhattan too crowded?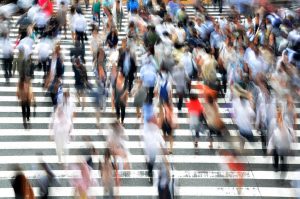 New Yorkers got used to the crowds. So it might be that they don't even notice it anymore. However, it is one of the reasons people decide to move to another borough. As the downtown of NYC and a popular tourist destination, Manhattan is always crowded.
Do you want to have an outdoor lifestyle?
Besides the Central Park, there are not too many places for a New Yorker to enjoy the outdoors. For the people that love nature, weekend retreats are the best opportunity to relax. Therefore, many New Yorkers decide on moving to an NYC neighboorhood that will allow them to have an active lifestyle.
Starting a family is one of the popular reasons for leaving Manhattan
For all of the people that are dreaming about a white picket fence and kids playing in the backyard, Manhattan just isn't the dream place. Raising a family in Manhattan might be difficult. Therefore, many New Yorkers decide to look for quiet neighborhoods in Brooklyn to settle in.
Decided to leave Manhattan?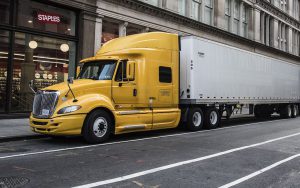 Do all of the popular reasons for leaving Manhattan also made your list of cons? If so, moving to another NYC borough might be a great decision. As moving will be a major change, make sure you avoid any stress by planning in advance. Contact professional movers Manhattan and let them handle the relocation. Hiring a reliable moving company will allow you to move with ease. Make sure your mover meets all of your requirement and needs. Check their reputation and make sure there are no hidden fees. Also, get familiar with the moving plan and make sure you set a clear deadline. Therefore, your mover will be able to plan and execute the move according to your timeline.