So the time for moving house has arrived once again and this time, you've got a pool table on your agenda, as well? First of all, let us dissuade you from believing in the myth that these things are on the banned list of moving companies. No, they simply fall into the category of more difficult items to disassemble and reassemble. So, don't worry, plenty of local relocation professionals in NYC are also capable of moving your pool table. 
If you want to hire the best movers, ask plenty of questions
There seems to be a common misconception with customers and relocation companies about inquiries. Usually, first-time movers will either ask plenty of questions about the move. Most of them are, unfortunately, unnecessary. To avoid this, we'd like to suggest some useful things to ask about or look up before hiring professionals to relocate your pool table.
The first step to hiring great pool table movers is finding possible candidates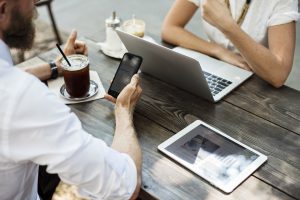 You may not know this, but the moving business tends to get pretty competitive in New York. As one of the top destinations in the world for expats, naturally, there are professional companies for relocation almost everywhere you turn in the city. There are plenty of choices like international moving companies settled in New York or small local business that only work within the city limits. Our advice is not to focus too much on the area of their work if it isn't essential to your move. Instead, look at the services these NYC relocation companies offer, as well as the cost of moving house. Altogether, we would suggest picking at least three possible professionals. Ideally, you will have a list of five pool table movers in New York near you at the end of your internet search.
Next, check if these movers from New York are licensed
It is essential that you check if your possible pool table movers have a valid license. If you are moving to another state, for example relocating from Florida to New York, you can do this by looking up the US DOT number. This is a unique six digit code issued by the United States Department of Transportation. Its validity can be checked online easily by inputting it in the Department of Transportation database. After looking it up, you will have the option of opening a PDF on the chosen movers from New York.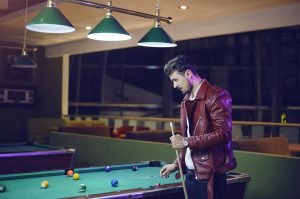 Another 'must have' for pool table movers in the Big Apple is company insurance
This is as easy as checking the license of potential movers for your pool table relocation. You will be able to see what kind of insurance, and if any, the company has on the same website as our previous suggestion. It is important that you take into account what it covers. If necessary, you can get additional insurance when moving house in NYC. We advise you not to use a moving company from NY which doesn't have insurance or a license. After all, you don't want somebody who is in the relocation business as a side job for your move when you can have professionals giving you their full attention for the work.
You should also check how long these relocation specialists have been working in NY
When picking the best NYC movers for you, the experience is another thing on the top of the list. Take your five relocation companies and see how long they have been working in the area. This should help you arrange them in a numbered list of preferences.
Reviews from previous customers can affect which company you will hire
This is the question which will help you narrow down the list to two or three companies. You can start by reading the reviews on their own page, or a useful website like Yelp. Of course, it would be the best to choose your top picks of pool table movers after speaking in person with a former client. If your neighbor, relative or friend has used any of these companies before, ask for their experience.
Ask plenty of questions about the relocation itself
After narrowing down your choices to a couple of companies, it's time to get an on-site quote. If you're moving your whole home, this is necessary. If you're only moving the pool table or the play room, you may be able to simply give measurements. Though, we would still suggest getting an on-site estimate. When the representatives arrive, here are some things to ask them about them move itself:
What kind of protection will the pool table (and other items) have during transportation?
How long will the relocation to the desired spot in New York take?
How many movers will the company send? (Important if you're providing refreshments)
If there is overtime, will you be charged for it?
While the pool table movers' representative is in your home, you should also note what they are taking into account. For example, if they are measuring the doorways and the size of the pool table in order for it to fit. After the on-site estimate is done, you will be able to narrow down your choice of pool table movers even further.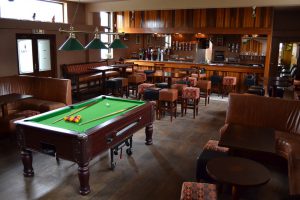 See if these New Yorkers have anything to ask you
A sure way to know a professional moving company representative is by their questions. If they haven't asked you a thing, yet are ready to offer an estimate, they may not be the right pool table movers in NYC for you. A professional will definitely inquire about the access, date of the move, staircases, elevator and any additional dimensions they may need to measure. Also, they will possibly ask you about the disassembling and reassembling services for your pool table which they offer for people moving to New York.
When you're moving a pool table, you have three options to consider
Sure enough, hiring professional pool table movers may seem like the best choice of action if you are short on time. However, what if you are short on money? We know that New York isn't a cheap place for living… So, before reading the next section of the post, think about what you want from the pool table movers:
How expensive should this service in the Big Apple be for you?
Are you moving the pool table out of state?
Is it a time sensitive affair?
Will the pool table be staying in an NYC storage facility?
And, after you've thought a bit about these, here are some options to consider…
You can relocate completely with the service of pool table movers in New York
We would suggest this option to all those who are simply moving from one part of the city to the other or within the state limits if affordability is your goal. Also, those who are relocating to the Big Apple for a job may use this service to save some time. You need to understand that, while pool table relocation services are available with movers in NYC, they are still troublesome. After all, have you tried lifting the table itself? Exactly. Pool tables are heavy and delicate during disassembling and reassembling. When hiring pool table movers to do this whole process themselves, it is bound to be pricey. So, here is the verdict of this form of transportation: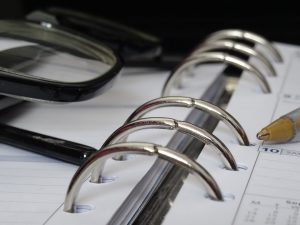 Pro: If you're using professional pool table movers in New York to transport your table, they will do it efficiently and without you worrying about the weight and size. Your pool table will be disassembled, packed, loaded, delivered, unpacked and reassembled without you even noticing.
Con: While efficient, pool table relocation professionals can get expensive. Depending on the type of the table, weight, access to your home and distance between locations, the costs will vary. If you're moving out of state, the price of the relocation will drastically increase.
Another option is to hire professionals from NYC, but only halfway
If you're already a denizen of New York City, you've probably found a way to save money on every corner. Then, this may be the perfect option for pool table moving for you. It consists of two parts, transportation via professional pool table movers and creative disassembly and reassembly. What do we mean by the latter? Well, you can look around your neighborhood for a pool hall. Also, the yellow pages can help. If you pay them a visit, they may be able to offer a more affordable price of the assembling service than the pool table movers in NYC.
Pro: The cost of the whole move, even if it's only the pool table, will be lower. If you're using pool table relocation specialists for transportation, loading and unloading only, the estimate will considerably vary from the former option.
Con: Finding a staff member with the skill and physical ability to complete the disassembling and reassembling service will take some time and walking around NYC. You will need to do this process twice if you're moving out of state, too. The insurance for your relocation won't cover any damage done to the pool table during the assembling service, unlike in the previous option. Pool table movers will be only responsible for the transportation in New York City.
Finally, you can forgo pool table movers in favor of making a DIY relocation
It's all fun and games until you've had a run in with moving a pool table on your own. First and foremost, it is just as heavy as it looks. Maybe even more. So, if you've decided to tackle this option of relocation to New York with your table, you will need a few things:
At least three very strong friends (five or six would be best)
A detailed tutorial on both disassembly and reassembly
Owned/rented truck or pool table movers service in NYC
Equipment for disassembly: screwdrivers, power drill, safety equipment, etc.
Before going on a shopping spree, though, there is something else to do. Familiarize yourself with the process. Disassembling and assembling of a pool table is complex.
Now, let's talk about the steps which you will need to take in order to disassemble your pool table
The first step to disassembly is removing the pool table pockets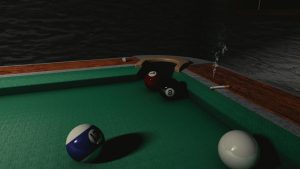 You will be able to take out the pockets by prying the sides on the top of the table, right between the wood and the felt. The pockets can be either stapled or nailed to the pool table. Check if you need to remove these before prying the pockets. The easiest way to get them out of the wooden frame is to squeeze the top and push them under the table.
Next, you should remove the felt before relocating your pool table across NY
If you won't be buying a new felt after moving your pool table to New York, this part can take a bit of time. The cloth is either glued or stapled to the table, sometimes both. When removing it, carefully take the staples out before rolling it up. If you're buying a new felt after the relocation, simply rip it off.
The slate comes should be unscrewed next
It's time to break out the power drill. You will need it to get the screws out of the pool table slate(s). Usually, there are three, thick pieces of it. Be careful here and don't try and lift them on your own. Your helpers will be able to load them onto a moving dolly. Wrap them up securely and they are ready for transport to NY.
Finally, get the legs off of the pool table, as well
The most difficult part of pool table disassembly is over. Legs are the easiest part to take off of the table. Be sure to mark which goes where. Then, carefully wrap them up for the trip. Now, they are ready to be transported to NYC.
It's time to wrap it up and move your pool table to New York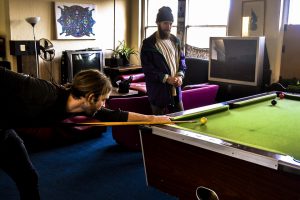 If you've done everything right, you should have a few boxes of completely marked parts of the pool table ready for transport. Be sure to wrap the wooden frame and legs properly before moving the table to New York. Finally, gather your helpers. It's time to load the parts into the truck. Once you arrive at the table's new home in the Big Apple, it's time to reassemble.