You're moving to college, and in the Big Apple nonetheless. Wow! You must be psyched! This is an exciting time in your life. You will get to move out of your parents home and experience absolute freedom for the first time. But the moving part kind of scares you. You need to find NYC college movers to help you with the relocation and you don't know where to start. If you're new to searching for NYC college moving companies, we've got you. Follow our list of advice and you will be able to make an informed decision. Way to adult like a pro!
Begin your search online
There's no place like the internet when it comes to searching for something. And NYC college movers are no exception to this rule. You should explore your options online and choose a few companies to get in touch with. Some movers, like this NYC moving company, have a moving cost calculator. This tool is very useful when choosing movers. How does a moving cost calculator work? You input your departure location and your destination, the number of things you are moving and the date. And the moving cost calculator gives you an estimate of your moving cost. If the price is a huge factor in picking NYC college movers than you'll find this tool helpful.
Another place to start your search is asking around. Word of mouth and personal recommendations are always worth considering. If you have older cousins who have already moved to New York to study, ask them about their experience. Neighbors, friends, your parent's colleagues can all be a source of information.
Bonus tip: Start your search as soon as possible. The sooner you start the better your chances of hiring a reliable moving company and for a decent price.
Know the details of your move before you contact NYC college movers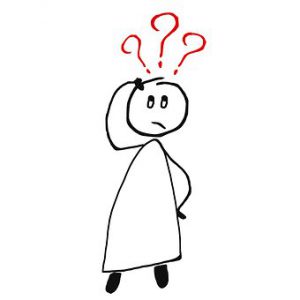 The next step to choosing the best NYC college moving company is contacting those few you deemed trustworthy online. But before you do that, you should know a few things regarding the move.
How far are you moving?
Before getting in touch with moving companies, you should be sure about a few things. First of all – how far are you moving? Is your move going to be short distance or long distance? This distinction will affect the way your moving price is calculated.
If you are looking for short distance NYC college movers the price of your relocation will be determined by time. Final price will be calculated in the number of hours necessary to complete the move. Short distance move is moving in the radius no larger than 50 miles.
If you are in need of long distance NYC college moving company your moving price will be determined by the number of miles and the weight of your shipment. Moving further than 50 miles classifies as a long distance move.
It's important to know this, so you can communicate your needs clearly to the movers.
What moving services will you be needing?
This is also an important piece of info you will have to give the movers. Will you pack your things yourself or do you want the movers to handle it? If you go with the second option, it will increase the cost of relocating, but you won't have to worry about acquiring moving materials. Plus, they will do it swiftly and efficiently. Secondly, are you taking with you any items that require special care in transport? Delicate electronic devices would fall into this category. Are you moving with a pet? Will you be moving into your door room right away or will you need NYC storage for a while? How about unpacking services?  It's beneficial to have at least an idea of what you want and need. That way your negotiations with moving companies will be faster and more efficient.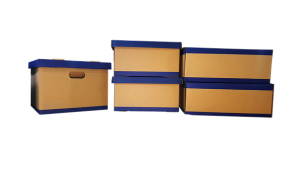 If possible meet the movers
If you happen to live in the NYC area, it's recommendable to meet the movers in person. When you meet with them face to face it will be easier for you to estimate if you're dealing with a trustworthy company. Unfortunately, there are some people who make a living out of pretending to run a moving business. A young college student like yourself, an inexperienced mover, would make for a perfect victim. So, don't fall into their trap!
Be smart and ask them about US DOT number. Legitimate companies operating in transportation business, be it passengers or cargo that they transport, are required to have one. If they avoid giving you the number or seem uneasy about you asking, this should raise a red flag. Even if they give it to you, you should check it. Only after you made sure that you are talking with a registered and safe moving company, should you continue your negotiations.
Moving date matters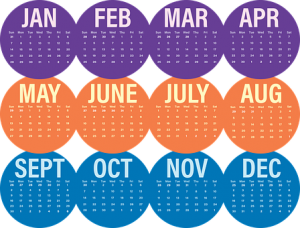 You and thousands of other New York students will be in need of college movers around mid August. Since the beginning and the end of the month are the busiest times for movers your moving date sounds OK. But, don't forget about all the other college students moving in at the same time. Another time factor that's working against you is the fact most people move in the summer. Not only will you have college students as your competition, but entire families moving households. So, having in mind how tough competition can be, you should book your NYC college mover ahead of time. As soon as you find a moving company you are satisfied with, don't hesitate to book them. Or somebody else will.
Hopefully, now you have a clear picture of the process of finding NYC college movers. The key is to start early and to ask the right questions. After you narrow it down to a couple good companies, sleep on it and book first thing in the morning.