Moving with your pet to a new home can be stressful. Your pet will feel stressed during the move, one way or another. But that doesn't mean you can't do anything to help him out. One of many ways to reduce the stress for your pet is to hire pet relocation services in NYC. Their professionals know everything about relocating pets. In case you're moving with your entire family, consider hiring residential movers NYC to help you move.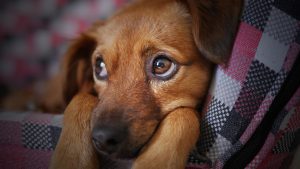 Whether you are moving across town or internationally, the moving company you plant to hire might be able to help you. Look for a local moving service NYC and ask if they are equipped and trained to relocate your pet. Some moving companies offer full moving service NYC. These types of services can often include moving of your pet in their final price. However, more often than not, you will stumble upon a relocation company that specializes in moving pets. If you want to make sure you are about to hire the best pet relocation services in NYC, keep reading and find more about transporting your pet.
How to prepare your pet for pet relocation services in NYC?
Most of the pet owners think their little friend is the healthiest and the cleanest there is. As true as that might be, you will need to take special care of your dog before the relocation. The first thing professionals from pet relocation services in NYC will tell you is to check for the potential transmission of diseases. During the transportation of your pet, rabies can occur and spread from animals like dogs and cats to humans.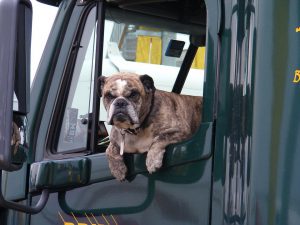 To prevent any health and legal issues, make sure to prepare the necessary documentation you need for your pet's traveling. This applies specifically to pet relocation from one state to another. The standard procedure most pet relocation services in NYC will tell you to follow includes:
Rabies vaccination
Gathering all the information about the state/country your pet's traveling to.
Gathering the paperwork for your pet's quarantine.
In general, you should prepare the necessary documentation for exporting and importing your pet. Before you hire pet relocation services in NYC, make sure to get your pet's health certificate from a local vet. The vet that issues the certificate should be certified by the USDA veterinarian. After you do all the necessary check-ups, make sure your pet's vaccinations are up to date. Make sure you prepare your little friend in advance so you can avoid any legal issues during relocation.
How to know if the pet relocation service is reliable?
It's not easy to find perfect pet relocation services in NYC, simply because your pet is a part of your family. Letting strangers take care of it might be difficult for you if you are a pet owner. However, you should know that reliable pet relocation services in NYC know the best way to handle your pet's move to your future home. Keep reading to find out what makes a pet relocation specialist reliable.
Transportation of your pet. If you 're wondering about your pet being stressed during the relocation, don't worry. You're not the only one. Many dog owners and cat owners worry about strangers handling their little friends during a long relocation trip. If you hire pet relocation services in NYC just for gathering the necessary paperwork, your pet can probably fit the transporter. If that is the case, you can relocate your pet by yourself. But if you own a large breed of a dog, you will have to check him as a baggage and transport him via airplane. In this scenario, it is the best to let professional pet relocation services in NYC to handle your dog's transportation.
Temperature changes during the relocation trip. One of the reasons you should hire professional pet relocation services in NYC is the weather conditions during the moving trip. In case you want to move your pet from one state to another or move it overseas, consider the temperature changes it will experience. Professional pet movers know the right way to secure your pet during the trip. Not only will they make sure to secure the cage your pet is in, but also make sure to adapt it to the temperature changes that may occur.
What is the cost of the pet relocation service?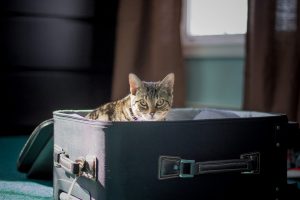 Hiring pet relocation services in NYC might not be very cheap. Before you start thinking that this type of service is not in your budget, make sure you know all the information. First of all, the safety of your pet comes first. It's a fact that pet relocation service can be cheaper or more expensive. But it's also a fact that you need to think about too many things including legal issues. Different countries have different standards when it comes to importing a pet. Professional pet movers will know all the details and help you avoid legal problems.
When it comes to the overall cost of relocation your pet, it does not come cheap. The cost of the transportation can vary and depend on many factors such as:
Airplane ticket (one-way or return)
Weight and overall size of your dog
Necessary paperwork – for moving interstate or overseas
Additional services for your pet (like sedation, isolation from other traveling pets etc.)
The safety and happiness of your little friend during the relocation, the service you hire should be worth it. Let the professionals do their job and avoid stressing out about your pet's relocation.