Are you tired of living in New York City? The Big Apple just doesn't do it to you and you would like something less hectic, less stressful, and a bit cheaper? Maybe you just need a change of scenery, a chance to start a new life. Have you thought about emigrating to another country? In this article, we will discuss some of the perfect places for Americans to emigrate to. If you're moving from New York, then we got you covered! Keep reading and hopefully, we'll help you make your decision about your new home!
Emigrate to Canada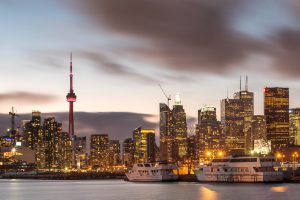 Canada is one of the most welcoming countries when it comes to immigrants. According to 2011 census, a staggering 20% of Canadians were foreign-born. This places Canada on the top of the G8 list when ranking by these numbers.
For skilled immigrants, Canadian government offers an express entry program. You are awarded points based on your skills and education, the languages you speak and whether you have a job offer. You can fill the form online and see how many points you have. The candidates with the highest points get invited to apply for a permanent residence, which costs $365 USD. You can check your eligibility here.
Canada is attractive because it's ranking highly for expat quality-of-life, and also due to its proximity to the United States. The immigration process is also quite seamless.
Emigrate to Mexico
To contrast Canada's colder climate, there's Mexico. If you are keen on sunny weather and warm days, maybe start thinking about this option. According to Migration Policy Institute, more American expats call Mexico their home than any other country in the world.
Many Americans go to Mexica for vacation, warm weather and the beaches. True, Mexico has its own share of narcotics and violence-related problems, but the country still rates highly on the expat quality-of-life list. To begin the immigration process, you just need to buy an FMM visa after arriving for just $21. Be careful though – it is only valid as long as you don't work, but it's valid 6 months. What's also great is that you can renew it indefinitely. 
Emigrate to Panama
One of the main attractions of Panama for immigrants is that living here is cheap. Due to this, many American retirees head to Panama. This is a great county for Americans because one of the country's currencies is the U.S. dollar, and most of the areas are speaking English.
The visa procedure is quite lenient as well. You can ever visit the country without a visa if you are staying for less than 180 days.
Emigrate to Svalbard
This might be an odd one, but hear us out. Svalbard is a tiny archipelago north of the Arctic Circle. Although it's technically part of Norway, the 2600 residents mostly govern themselves.
What's attractive about Svalbard is that the Immigration Act does not apply here. To settle, you do not need a residence permit or a visa. You just need to buy a plane ticket.
Even though this might be the easiest place in the world to emigrate to, the living conditions are far from it. The average temperature in the winter ranges from -12 to -16 degrees Fahrenheit. Also, since Svalbard is north of the Arctic Circle, you do not see the sun from October to mid-February. Polar bears might be your neighbors as well.
Emigrate to Sweeden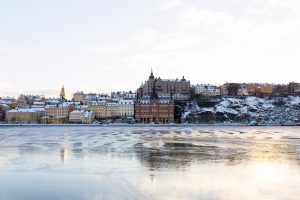 Still staying in the Scandinavia, Sweeden is quite welcoming to immigrants as well. In 2014, the government granted around 110,000 residence permit. This number is staggering compared to the population of around 10 million.
The good thing about Sweden is its high expat quality-of-life. It is also an environmentally friendly country and has a strong educational system. It is often ranked as one of the best places to grow old, too! The immigration process is also easy, and you can start it with an online application. The residence permit costs approximately $117 USD.
Sweden has a downside, and it is its high cost of living. If that's not a problem for you, however, you're ready to move to Sweden. 
Emigrate to New Zealand
Moving away from Europe, we arrive in New Zealand. This country has beautiful scenery, and it's where Peter Jackson filmed The Lord of the Rings trilogy.
If you are between 18 and 30 years old, you can apply for a working holiday visa. With it, you can work and live in New Zealand for up to a year. In order to apply, you need a ticket home and proof of sufficient funds. The cost is $165 USD.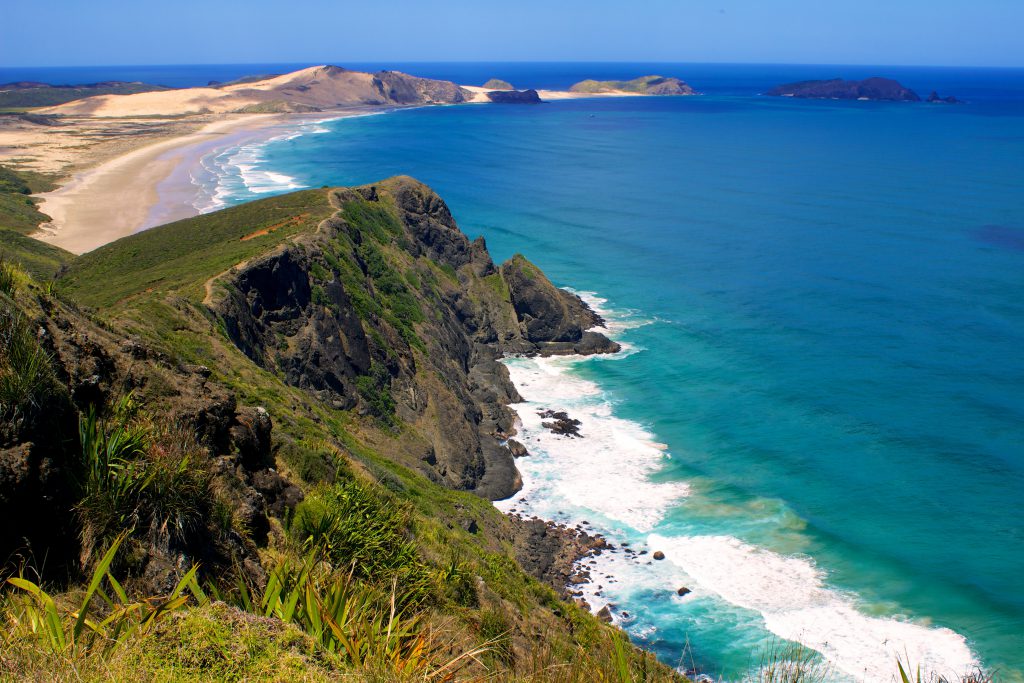 There are also other types of visa you can apply for. There's a temporary work visa, a student visa as well as the skilled migrant visa. New Zealand is good for Americans to emigrate to because it is notorious for its skills shortages. Due to this problem, the country has created a Skill shortage list checker. If you have a skill that is needed at the moment, you will have an easier time getting your visa.
Emigrate to Australia
Australia is another great and easy immigration option for Americans. Just like in New Zealand, if you are between 18 and 30 years old, you can apply for a working holiday visa. With is, you can work and live in Australia for up to a year. If you're looking to move short-term – Australia is one of the best countries in the world for Americans. You just need a student visa or a skilled migrant visa.
If you enjoy your stay in Australia and would like to move here permanently, it would be helpful to get a business to sponsor you. After that, you can apply for a permanent residency and later a citizenship. A great tool for visas in Australia is their Visa Finder. The working holiday visa requires you have a ticket home and sufficient funds. It costs about $320 USD.
This was our list of seven perfect places for Americans to emigrate to, all with different qualities and flaws. Hopefully, we have sparked your curiosity, and you're ready to explore more. Now, you are ready to check some international moving companies and start planning your big adventure with your NYC movers! Good luck!