When it comes to packing your kitchen for New York move, you need to find best and easiest way to do it. Before you hire movers in New York City read this guide for packing your kitchen for New York move.
The kitchen is probably the hardest room for packing, because of all its small items, and drawers and cupboards. You need to make sure that everything is sorted, packed and ready for when the local NYC movers arrive.
It can be very exhausting when you are packing your kitchen with all the dishes and appliances. You have to be very careful with packing kitchen in NYC moving boxes if you want to avoid broken dishes, glasses when you open the boxes in your new NYC home.
But, if you do it with our guide for packing your kitchen for New York move, you can avoid the common NYC moving mistakes and get your kitchen packed in a weekend.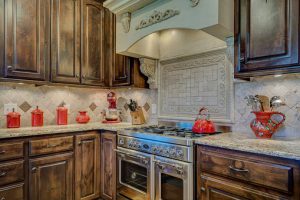 Best way to pack kitchen appliances
You should prepare large appliances for your move at least 24 hours in advance.
First, check if you still have your appliances' original boxes and use them. But, if you don't have it, then use medium – sized kitchen moving boxes. Before you pack kitchen appliances make sure each appliance is clean and dry.
Then, remove all small parts and fragile items. Wrap the fragile pieces in bubble wrap and use a double layer of newspaper or packing paper to wrap the metal or plastic pieces. When you are packing kitchen appliances, lighter and smaller pieces you should put on the top.
Also, ovens and doors should be taped shut, and cords safely secured. Don't forget to read your owner's' manuals for more information about moving your kitchen appliances safely.
But, if this is a hard task for you, consider hiring NYC professional packers for packing and unpacking your kitchen.
Declutter and Organize before packing your kitchen for New York move
Before you start packing your kitchen for New York move, you need to be sure that you are packing only that you need. So, if you want to get rid of unnecessary stuff consider hiring NYC junk removal service. When it comes to food and canned goods donate them to a homeless shelter. And fresh food gives to your friends.
Declutter shelves and drawers so they are easy to pack.
The fewer boxes you have, the less time the NYC move will take.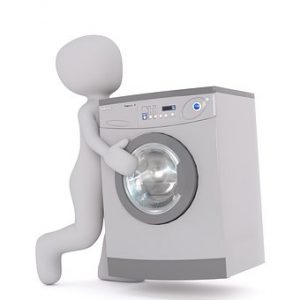 Sort, Select and Simplify
Before you move to your new NYC home, decide what items you're taking with you and what items you are leaving behind. Go through each cupboard and drawer and be very selective.
When you donate to shelters and food banks, you can also have a garage sale to earn some money for your moving budget.
Packing Food
When it comes to packing food you should sort through the items. Toss out anything past the expiration date. Also, you can donate food to a local food bank. If you want to bring with you some food then pack it in bags for carrying it to your new place.
Prepare an Essentials Box
When you are moving into the new NYC home, you need to prepare an essential box. You should prepare for the first night in NYC home. In this essential box, you should put dishes, cups, dish cleaning supplies, etc. So, you can make a quick meal during the transition. Don't forget to put aside the things you'll need for your last two days in your current home. This includes dishes, cutlery, food items, appliances like a coffee maker and toaster, dishtowel, dishcloth, cleaner, soap, etc.
Packing Materials
When you are packing your kitchen for New York move you also need packing materials. You need many sizes of boxes.
Large boxes are using for lightweight. You can pack in large boxes things like baking pans, plastic kitchenware, dish racks, small appliances.
Do not overfill these boxes, because they can get to be too heavy and rip open when you lift them.
Use these for heavier things, like your flatware, cooking utensils, pots and pans, and drawer contents.
In these boxes, you can pack fragile items like your dishes, glasses, stemware, and any other glass items.
You shouldn't use newspaper. The ink gets all over your things. Buy unprinted tissue paper for wrapping fragile items.
Quality packing tape
Labels
Use color-coded labels for each room
Several large black markers
Write the contents of each box.
Purchase in bulk as you'll need it for packing all your rooms.
Packing things you do not use daily
These can be things like mixing bowls, small appliances, cookbooks, extra dishcloths. In this box, you can also put kitchen pictures and another décor.
How to pack kitchen dishes
When it comes to packing kitchen dishes you should be very careful. Wrap your dishes individually and put them in their own box.
Take your time for this step of packing your kitchen for New York move. You need to be sure that items are packed well. So, you can avoid broken dishes.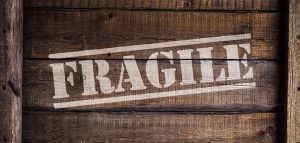 Pots and Pans
Wrap your pots and pans so they do not scratch each other in the box. Pack your crocks and lids in these boxes, too. To find the right box for your pots and pans, put your biggest pan and place it into a box both horizontally and diagonally. In this way, you can find the right size.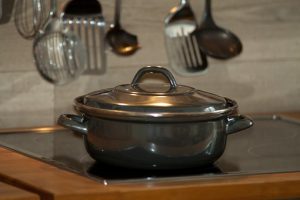 Dinnerware
Start by placing two layers of bubble wrap or packing paper on the bottom of the box. Wrap each piece of dinnerware with packing paper and stack them one at a time in the box. Also, put a layer of bubble wrap in between every three dishes.
When you pack fragile items like wine glasses wrap them individually in T-shirts and save the expense of extra bubble wrap.
Glass bottles
Pack unopened wine or other bottles in a box with a cardboard separator. Open bottles you should give to friends or discard them. Wine and alcohol you can pack early in the process. Select the bottles you plan on opening between now and the move, and pack the rest. Just remember to ask yourself if the weight of each item is worth the cost of moving it.
How to pack Drawers and Shelves?
When it comes to packing drawers and shelves first you should start with the messiest drawer. Get rid of extra items or items you no longer use. You can use cheap NYC storage for this.
Pack the cutlery drawer, keeping only one set per family member. These sets will be kept in your essentials box, as we mentioned.
Packing your kitchen for New York move can sometimes be one of the most overwhelming parts of your NYC move. Fragile items and large appliances are very hard to pack, so take time for your packing and read our tips to help yourself.