Are you looking for packing tips for busy moms? Maybe your moving day is approaching and you are nervous about packing while handling the children? Everything must be packed before your Brooklyn movers arrive and that worries you. If your everyday life consists of going to work, running a household and handling the children then you are more than ready for a small packing job. Women are naturally gifted for multitasking and are much better in this than men. Also, they can develop some special new skills after they learn to cope with children. So if you are one of those super moms there is nothing you should be scared off. Because there is basically nothing you cannot do. So, if this is your first time moving or your previous packing didn't go well you should definitely read these packing tips for busy moms.
Packing tips for busy moms – Make a plan
If your moving day is tomorrow you are a little bit late with researching packing tips for busy moms. In this case, your best solution is to find and hire one of the cheap moving companies NYC. They usually offer packing and unpacking services. So consider this as one of the options for packing your belongings. If there is still time until your moving day you should start with the preparations anyway.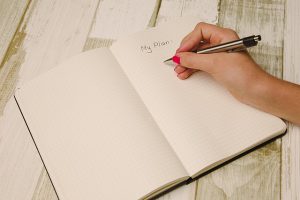 When it comes to packing, planning and organization are most important. So the first thing you should do is to make a good plan. Without it, you could get stuck in a mess from which you can't easily get out.
Your packing should be divided into a few days and your plan should look something like this:
Get rid of your excess stuff. If you are looking for packing tips for busy moms this is the first. Identify the unnecessary items and remove them from your home before the packing begins. Try to donate or recycle everything you can. The rest of it you can throw into the trash.
Get the necessary packing supplies. After you cleared out the mess you can make an estimate on how many moving boxes you will need. Don't forget to prepare packing tapes, labels, markers protective bubble foil and similar stuff that could be of help.
Find someone to take care of the children. It would be good if you can find someone to take care of your children while you are packing. And it would be good if that person is a family member that you can fully rely on. Packing can be very stressful and you don't want to worry about the children too. If it's not possible to find a reliable person then you will have to pack together with your kids.
Prepare games and things to occupy your children. If your children are old enough they should participate in packing. You can come up with some little packing games so they can help you pack and enjoy the process.
The night before the packing, go to bed early. As a busy mom you probably never sleep. But your children must have a good night rest before the busy day.
Packing tips for busy moms – Getting rid of the clutter
As in every home, there will be things that you don't use. They are essentially making clutter. Those are the things that you will need to get rid of. They will take time and effort to pack and they will probably continue to do nothing at your new home. So you are bringing clutter into your new home and you are paying your movers for it.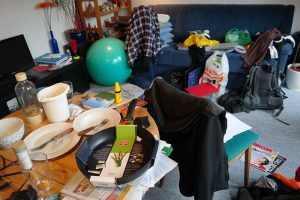 Don't forget that the number of items to move is one of the most important factors in determining your moving cost. But more importantly, if you get rid of your excess stuff it will greatly ease the packing process. Go around the house and locate everything that you don't want to pack. Make three separate piles, donation, recycle, trash. If you have things that you don't use but you would like to keep rent a cheap storage NYC.
Packing tips for busy moms – Go to bed early
Kids can get all whiny when they are tired and that could be a problem. So be sure they go to bed earlier the night before the packing. If your kids are not used to go to bed early you could do something that would drain their energy. If you are clearing out your excess stuff the day before the packing it should be enough to get them tired.
Prepare some games for kids
Talk to your kids before the packing day and prepare them for the process. If they are old enough they could be of great help. Of course, you will have to use some tricks to get them to participate. You could play some packing games. Who will be first in filling the box with their stuff? Some type of competition is always interesting for the kids. Or you could give them small jobs to do like sticking labels or writing on boxes.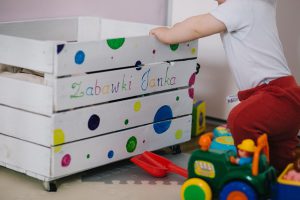 They could be in charge of their toys and books. If you successfully occupy your kids you will have more time to pack without interruptions. If you have smaller kids you need to prepare toys to keep them occupied. Everyone knows that watching TV is bad for the kids but maybe you can make an exception in this case.
Hiring the right moving company to help you
Of course, the easiest way to pack is to hire a moving company that offers packing services. They will professionally pack your stuff, move them to your new home and even unpack if you want. That will save you a lot of time and it will spare you from a potentially stressful situation.  So why should you bother with packing and handling the children at the same time? Hire a packing service and go out with your kids while your home is being packed.