Packing for a move is never easy. It usually turns into an emotional process when it comes to the point of deciding which items get to go to your new home and which should be sold or left behind. Exactly this moment is the point when people tend to get overwhelmed with such a huge change as moving their home. As if packing is not complicated enough already there are some moves that require more detailed planning than the others. Moving and packing a game room is one of them.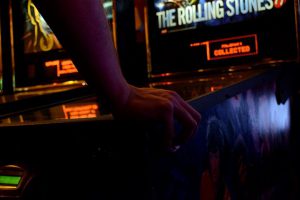 However, there is no need for panic. All you have to do, in order to keep your belongings safe during a move, is to prepare and plan in advance. With reliable allies on your side, like Big Apple Movers NYC, there is nothing to worry about. Just follow a few important guidelines from this article, and you will be able to pack like a pro.
How to prepare for packing a game room
Even though moving is a complex process, when creating a packing plan, you need to do yourself a favor and simplify. Keep it short and simple. Start your moving preparations by creating a packing checklist. Divide your belongings into a few separate lists:
Pack and move items. – packing a game room will be much easier with a list of items that you want to relocate.
Belongings you want to give away, donate or sell.
Things you can't use anymore should be recycled or thrown away.
Evaluate whether you need to rent a storage unit. This way you can keep the items you want but don't have enough space for in your future home. Create the list of items you want to put in a storage facility.
Don't let yourself get overwhelmed. Try to be as practical as possible. If you haven't used an item for a longer period of time it should be sold or donated. By relocating fewer belongings you will be able to save money. The size of your move will affect the relocation expenses. Therefore, evaluate whether there are some items you could sell, donate or give away. If you have enough time, consider organizing a garage sale. Therefore, you will be able to add up to your moving budget.
Which items should you relocate?
If you have troubles deciding which pieces of furniture or game room items you should put on a packing list, create a placement plan as well. You can use the floor of your new home to decide where everything goes. This way you won't clutter your new home.
Is there a game room in your new home? Or do you need to fit all of the items into the living room? Plan ahead and packing your game room will become a much easier task.
Do you need any extra space?
Will moving and packing your room be possible right away? Or do you need some extra storage space? If so, make sure you find a safe and secured storage facility. Whether you need short-term storage solutions in NYC or are looking to store your items for a longer period of time, check whether the facility offers climates controlled units. Some items like electronic or large instruments like pianos require special storage conditions. Therefore, make sure they stay intact by choosing the right solution.
Packing a game room – how to do it?
After creating a packing plan, you will much more easily be able to prepare for the packing process. Here are a few important steps to follow when packing a game room for a relocation:
Gather the proper packing supplies.
Prepare the items for packing.
Pack carefully.
Which packing supplies do you need?
The packing supplies you need vary from the items you want to relocate. Therefore, don't buy the packaging before you plan the packing process. Evaluate the size of the boxes you need. Having more smaller boxes rather than just a few big ones will help you move safely. This way you will avoid overpacking and, also, be able to pack your belongings separately. Even though you can use online sources like Craiglist to find free packing material, investing in high-quality packaging will pay off in the long run.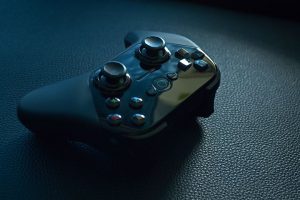 Expensive items from your game room like pool tables will require quality wrapping and careful handling. If you are worried about the whole process, search for reliable pool table movers NYC. A professional mover will turn moving and packing your game room into a breeze! With trained and equipped professionals on your side, you can relax and, also, be sure your game room will arrive in mint condition at your future home.
If you, however, decide on packing your game room on your own here are the packing supplies you will need:
Quality cardboard boxes and plastic moving crates.
Plastic and paper wrapping.
Old newspapers and magazines make great packaging as well.
Scissors and packing tapes.
Markers for labeling.
Moving equipment and tools for relocating large items like arcade games or pool tables.
Prepare for the packing day
Do you need to disassemble any of the items from your game room? What goes in which boxes? Which items do you need to pack separately? Also, are there any breakables? These are all important question that you need to pay a close attention to. Keep in mind that there shouldn't be any loose space in your moving boxes.
If your game room contains any additional items like artwork, make sure you pack them carefully. Keep in mind that paintings, collectibles, and sculptures require special treatment and packing. Therefore, consider hiring fine art movers to help and advise you.
It's packing time!
By now you should have a detailed packing plan and the supplies and equipment you need. Make sure you pay a close attention and stay organized when packing a game room. Secure the boxes and don't forget to label them properly. This way you board games won't be loaded first to the truck and crushed by the weight of other boxes. Clear labels and warnings will ensure your belongings stay safe during the move.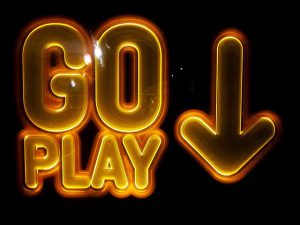 Make sure you avoid injuries and use protective gear when moving heavy items. Don't be a moving day hero and let your mover take care of heavy lifting and loading the truck. Therefore, you will be able to relax and set up the new game room right after the move.