Remember the famous movie quote when Audrey Hepburn said: "Oh, I love New York!"? Well, we have to admit. We all love New York. But not everyone has the opportunity to visit this beautiful American city. And especially not to live in it. Are you one of the lucky ones who is moving to New York? Whether to some high-rise Manhattan apartment or not, keep in mind the following. This is a really huge city that has some of its own rules. Moving represents a stressful and complicated situation. But moving to New York is a real challenge. Before the big moving day arrives gather all the information you can. If you come to New York for the first time, many will not encourage you to drive. But if you still need to, take a look at these NYC parking rules to prepare for on moving day.  
NYC parking rules – tip 1: Drive carefully and patiently
What is the first rule when you're moving to a new city? No matter whether it's a small or a large city, it's always the same. Drive carefully and patiently.
Small parking lots, street crowds and many taxi vehicles can make you trouble while moving. New York is a big city and it's not easy to drive in it. Arm yourself with patience. Because you'll surely get irritated by lots of fire hydrants and bus lanes. And don't forget the sidewalks that take up more parking space. Want to avoid bigger problems and losing yourself in this city? Make sure you plan your route ahead of time. In case you rent a moving truck you can still save some funds. Try saving on some minor things. Packing supplies can sometimes cost a fortune. So, take some time and find out where to get free cardboard boxes in New York City to trim moving costs.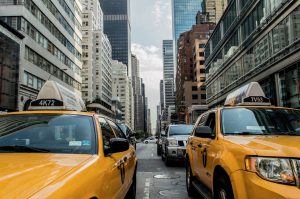 NYC parking rules – tip 2:

Find the best

parking garage 
Before you start relocating, make sure you have a moving plan. Check all the routes, streets, and parking garages near your new place. Mark it all on the map or in the navigation application, which anyone can use over the Internet. And on a moving day, make sure to prepare the parking as close to your apartment as possible. If you're moving during the winter, remember to shovel the snow and throw salt on the walkways.
In case you're relocating your office too, you surely need a vehicle. The right move should be to find the best office movers New York you can. The competition is high. It can happen that you can pay one price on one side of the street, and on the other, half less. Walk around your new home and find the most suitable parking garage. Check a few websites that offer parking reservation. It will help you to prepare all in time. Pay attention to price signs above parking garages. You can surely see signs that offer a parking lot for the whole day for just $5. But look closely. Sometimes there are some small letters saying "up to half an hour". Or "only during Sunday". And that can leave you with some serious bills. Also, NYC has replaced the old parking meters that only accepted quarters with muni-meters.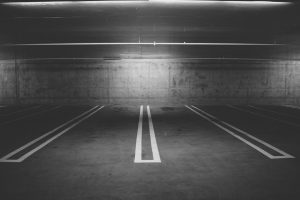 NYC parking rules – tip 3:

Pay attention to signs
The great city certainly has a large number of street signs. Surely you can't know everything. But we advise you to pay attention to some of the most important. Maybe the most important rule is that. Unlike other cities in America, you can't make a right on the red light in New York City. Except for the very rare cases where a sign shows you differently. Another thing, always take care and pay attention to pedestrians and pedestrian crossing signs. The streets of New York are flooded with people. Although the streets are wide and traffic is thick, many still try to jaywalk. Pay attention to signs where it's forbidden to turn left/right. And to parking rules on street signs. Do not take the risk, because there is a high chance that you'll get caught. And get a fine just because you wanted to get faster to your house.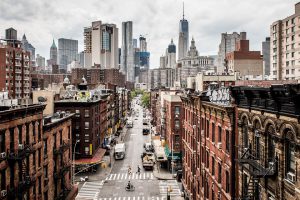 NYC parking rules – tip 4:

Don't risk to get towed 
What if you are in a hurry, and parking near your place is expensive? Don't leave your car just anywhere. The penalty can cost you five times the price of a parking lot for one day. Also, pay attention and do not accidentally park around fire hydrants. Not even on your moving day. The rule you need to follow is that you have to stay 15 feet away from fire hydrants when you park your car. Make sure not to park at a lesser distance then the sign says or you can get towed.
Be careful how you park your vehicle near crosswalks. Let your tires be entirely outside of the crosswalk markings or you can get a ticket. That applies to your moving truck, too. Never mind the workers, no one will care that it is your moving day. What to do in case you still get towed? There is a chance they took your car from Manhattan and you can find it in Brooklyn, for example. If you aren't able to pick up the car right away, the penalty will be even higher. So think about that before you hire moving services NYC to settle you in Manhattan. Afterward might be late.
To conclude
There are some good things. For example, in New York City, commercial vehicles provide certain privileges over regular drivers. This particularly applies to parking. Drivers in commercial vehicles are able to stand alongside a vehicle that's parked at the curb. But even if they are allowed to do so, they cannot really stay in that position the whole day. It doesn't come as a surprise that driving and moving to New York are not easy, because NYC is one of the biggest cities in the world. However, all information you can possess is valuable, including the one about NYC parking rules. We believe this article will make it easier for you to get in touch with New York's rules and customs.