You have found the perfect New York apartment (or something you can afford), you have finished moving and now you're ready to start having fun? Or are you planning on moving to New York, and need some information about the NYC nightlife before you make your decision? Then this is the perfect place for you! In the next few paragraphs, we will discuss some ways for you to pick your favorite clubs and bars in New York. Buckle up and let's go!
Intro to NYC Nightlife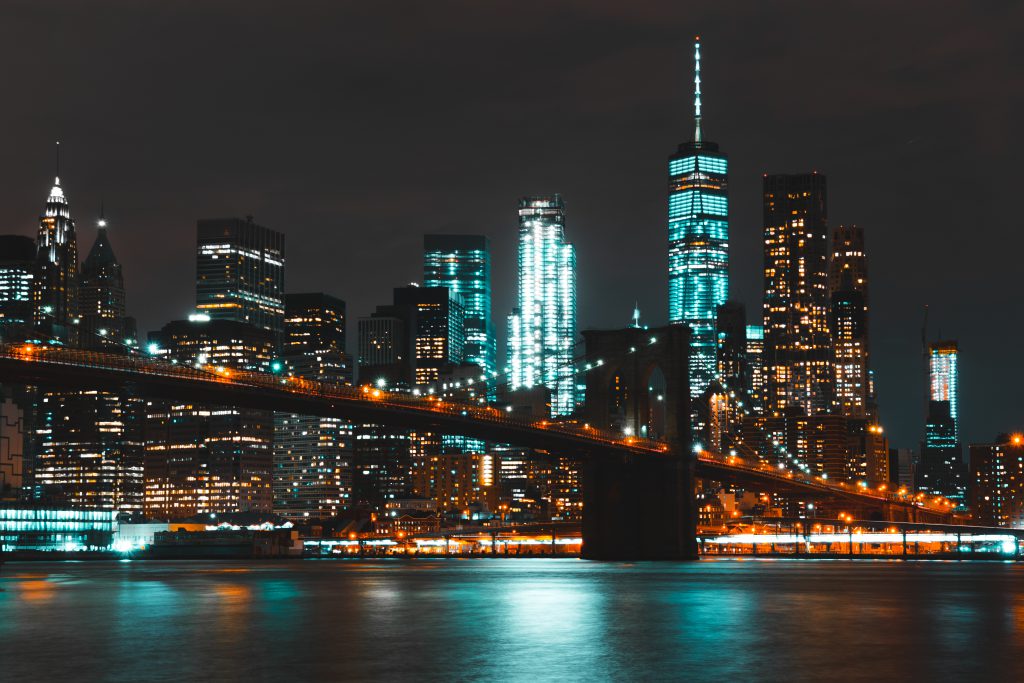 New York City is a city of diversity. However, that diversity doesn't apply only to people! NYC nightlife is as diverse as the city's inhabitants, and there is something for everyone. From formal and upscale parties to ragers and drag parties, New York City is bustling with activity. Although a lot of clubs and bars are concentrated in three districts – the Meatpacking District, Midtown West and Lower East Side, there is a bar or a club pretty much everywhere you go in the city.
The nightlife scene usually consists of people in their twenties and thirties. An exception is the New York University area, which clubs are visited by college students as well. Be careful – New York is not a cheap city, and neither is its nightlife. The cocktails cost anywhere from $10 to $15 in bars, while $15 is a standard mixed drink price in clubs.
Finally, you can find some of the best places to visit at either Timeout New York or NYC Go.
NYC Nightlife: Clubs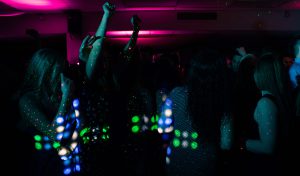 Most New York Clubs don't open until 11 am, however – people start showing up at 12:30. If you want to skip the crowds, hit the clubs before the "rush hour". As for the closing time, the clubs stop serving alcohol at 4 am. However, parties often run after that, since there has already been plenty alcohol sold before the closing. Bars, on the other hand, stop serving alcohol at 2 am. Remember to always bring your ID with you. Also, keep in mind that the drinking age in the United States is 21.
The amazing thing about NYC nightlife is that you can go out anytime and any day of the week. You can find awesome parties even on a Sunday! However, you might have to do some searching to find a party that's alive on a weekday, since not everyone can party every day.
Picking the Best Club
Since there is such a huge variety of clubs in New York, the question people often ask is – how to pick the best club for me? The answer is simple – there is no best club. If you enjoy a club once, you might not appreciate it another time. You just need to decide which club is the best for your nightlife preferences at a given time. However, you don't need to worry! There are some simple tips to help you find a place to have a great time.
The first question to ask yourself is how important music is to you. Decide whether you want to hear standard pop music or you would prefer a specific genre. There is a high chance you will find a club which plays your preference, so you can pay them a visit
The second thing you need to consider is your opinion of the crowd. Do you prefer younger people, high energy parties or are sophisticated gatherings more your type? Also, consider this – the more famous a club is – the more people will visit. During the weekend, some clubs will be packed – you will probably feel like a sardine. If this is not something you are fond of, maybe go for some less known clubs which are also great.
The final question is the exclusivity. New York has a great many of exclusive clubs, which you need to make reservations for sometimes months in advance. If you cannot stand the headache of getting into such a club, try some of the more inclusive venues.
NYC Nightlife: Bars
Just like the clubs, there is a huge variety of bars in New York City. There's probably a bar to suit every person's taste. If you like home brewed beers, wines from around the world or unique cocktails – there's a place for you!
Every neighborhood in New York has its own unique vibe, and thus every bar in the neighborhood has a vibe of its own. This is why bars a great place to visit if you wanna get to know a New York neighborhood better. Apart from the three districts mentioned above, Williamsburg and Park Slope in Brooklyn have some of the liveliest and best NYC nightlife scenes. If may be a bit far if you don't live in Brooklyn, but it's worth the subway ride.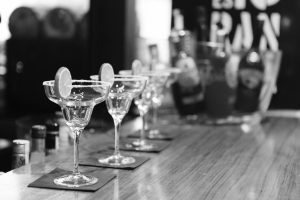 Happy Hours are a time of day where bars throughout the city offer discounts and special deals like two-for-one drinks. They usually start at 4 pm and end at 7 pm, but its dependant on the bar itself. It can come as a surprise if you walk into a bar at noon to find happy hour offers. The website NY Happy Hours offers a great deal of information about this topic.
Be a Part of the History
If you want to drink where Teddy Roosevelt and Abraham Lincoln did, visit McSorley's. White Horse Tavern is for fans of literature. It's where Dylan Thomas is said to have drunk himself to death, and Jack Kerouac and Bob Dylan have also frequented the bar. And if you're a history buff, Fraunces Tavern might give you shivers. It is the place where General George Washington bade farewell to his officers of Continental Army.
Things to remember
Bars can, and probably will ask you to provide the proof of your age. Student ID cards don't always work, but driver licenses or passports do. As for the tipping, the rule of the thumb is to tip one dollar per drink for drinks under $10. However, keep in mind that sometimes preparing a drink takes more than just pulling a pint from the cooler, so tip accordingly to that as well.
Drinking outdoors in New York is illegal, and they can write you a ticket or even arrest you for it. It may seem conservative if you're moving to NYC long distance, but keep it in mind.
Hopefully, this article gave you helpful tips for picking your favorite bar and club. There is, however, a lot more to NYC nightlife – there are music shows, late night plays and exhibits and more! You will need to find information about these in local newspapers or through local communities. If you're from outside the NYC, don't hesitate to call your NYC Movers and start planning the move today!