If you're moving to New York, you've probably started going through your things. Hiring any international moving company in NYC will quickly show you that weight equals money in a move. So, if you want to lower the quote for your relocation to the Big Apple, a good way to start is by thinking about minimalism. After all, most of the expats who've settled down in the city will tell you the same. New York has a tendency to draw out minimalists in its residents. In case you don't know where to start, here's an NYC minimalism for beginners guide to living comfortably!
First and foremost, what is minimalism?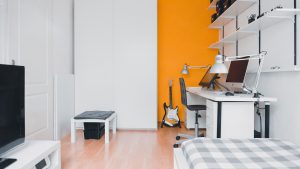 In the recent years, the new trend of 'less is more' has been spreading across the globe. As the cities get more and more crowded, living space is scarce and money is tight. Here's where this idea and way of life has found fertile ground to grow. But, before diving headfirst into minimalism in New York, let us tell you what this new rage is all about.
"Simplicity, clarity, singleness: These are the attributes that give our lives power and vividness and joy as they are also the marks of great art." —Richard Holloway
In essence, minimalism is about finding your goal and then removing everything which will stand in your way of completing it. It is the promotion of things which we value at our core and removal of everything which could hinder it. Minimalism is about living your life to the fullest while focusing your energy and strength on what is most important. So, is NYC minimalism for beginners a good path for you?
What kind of people should get into NYC minimalism for beginners?
Less is more, that's fairly easy to understand, right? But, even if you're attracted to the idea of minimalist, it's always tough to start, isn't it? So, before you throw out half of your things in order to lower the price of moving to NYC services, let's talk about different types of beginners. There are various newbies in the minimalist lifestyle trend these days. We like to sort them into three groups:
Where's the trash? – Eager is good, but radical may not be the solution. If you're moving to NYC it may be a good idea to take baby steps. Consider getting some public storage in the Big Apple for your excess stuff, before you finally get rid of it.
Where's more space? – The first step to a solution is admitting that there is a problem. Sure, you may be able to fix your clutter problem with a more spacious flat, but is that a good solution? New York housing tends to be expensive… Consider NYC minimalism for beginners before saying no.
Where do I start? – Right here, my friend. This guide through New York minimalism for newbies will set you on the right path. Just keep reading below.
So, what are the steps of minimalism which a New York newbie should take?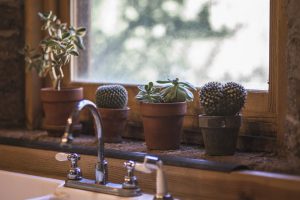 The fact that you are even reading this part of our post is the first step to minimalism. There are a few simple steps to assessing and decluttering your life. Keep in mind that all of these changes should be done in a radical fashion. Take your time while settling into New York to work through the beginner's guide to minimalism and enjoy the journey.
Analyze your life before moving to NY and write down your priorities
There are some things in life which are more important to you than others, right? And yet, there are some things which you end up doing for hours for seemingly no reason at all, right? Well, it's time to figure out what you want to do and should be doing. Write down what you enjoy and how it would be possible to make more time for those things. For example, if you want to spend more time with your family, consider sacrificing some hours in front of the TV. If you have a good reason for giving something up, it will be easier to persist. This way, your new routine in NYC will be focused on the things you love, rather than those you do out of habit.
It's time to go through your possessions and eliminate duplicates
What have you set as your priorities in life? These goals will dictate which of your belongings you should keep, and which you shouldn't. Don't be too radical in the changes, again. But, slowly, consider which are items that you need and which are those that are just nice to have. Then, it's time to place those you've deemed unnecessary in a box and seal it. If you haven't used them in six or more months, it's time that they go. Keep in mind that your new home in New York probably won't be as large as your current one.
Have a clutter-free zone in your new NYC apartment
This is an area which you should clear out of all unnecessary items. It can be a table or a countertop, or something alike. Enjoy this area as the place to clear your thoughts and get inspired and aim to slowly widen it. Soon, instead of a clutter-free desk, you will have a no-clutter room. And, before you know it, you will be living like a minimalist in New York.
Try dressing with less for three months in New York
To enter the world of minimalism as easily as possible, join the 333 project. It is a fun challenge to wear only 33 pieces of clothing, including jewelry and shoes, for three months. Of course, your sentimental items and nightwear don't count. But, we assure you that trying this NYC minimalism for beginners project will help you get ready for work in no time!
Try eating similar meals throughout the week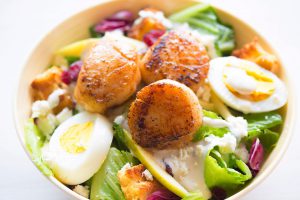 Changing one's diet is a given when you're trying to live as a minimalist. However, don't make this switch too fast. Start by slowly taking out the 'difficult decision' factor from your mealtime and enjoy getting similar items. Try doing this for a week in NYC once your move is over. You may enjoy not having to stand in front of the stove for hours cooking nor waiting in line for a long time at the convenience stores.