If you are thinking of moving to New York, you are making a great decision. It is the centre of the world. In addition, the Big Apple offers many opportunities and amazing experiences. But, the question is where to live in New York? As you may know, the Big Apple consists of five boroughs. These are
Bronx
Manhattan
Queens
Brooklyn
Staten Island
All of these boroughs have a lot to offer. Wherever you choose to live in New York, we are sure you will love feeling like a real New Yorker. We are going to present the five boroughs and give you some pros and cons of living in them.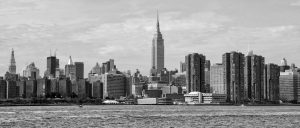 Manhattan is the classiest place to live in New York
When people say that New York is the center of the world, they are talking about Manhattan. Everything happens here. It is the art and financial center of New York. This is the most recognizable and also the most famous borough. You will feel like you are on a movie set every day. It has the population of 1,636,268 that is constantly increasing. So hire one of the reliable moving companies in Manhattan and you can move to this wonderful borough.
  Other pros are that
You will probably find work here, so you will not have to commute. That will save you time and money
People have voted that Manhattan is the friendliest borough
Some cons are that
The cost of living is extremely high
There is a lack of affordable living space, so it is not a great choice for middle-class families.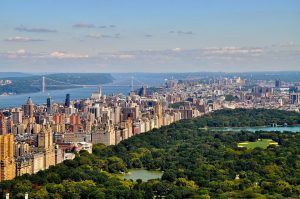 Brooklyn is a great place to live in New York
Brooklyn is one of the greatest New York boroughs with its population of 2,621,793. It used to be the cheaper alternative to Manhattan, but today it is becoming more popular and more expensive. If you think this is the borough for you hire one of the Brooklyn moving companies and you can be on your way. There are many pros of living in Brooklyn
Brooklyn has something for everyone. You can attend a rooftop party or a relaxed garden party. 
There are plenty of parks and green surfaces for nature lovers
It is becoming a haven for gourmets because of a variety of ethnic restaurants
There are plenty of museums and attractions. Moreover, it has a very developed cultural scene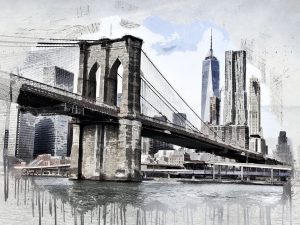 There are some cons as well
They say that Brooklyn is more affordable than Manhattan. That is true, but it is definitely not very affordable. 
Today it is one of the most expensive places to live in the USA.
Queens is the most diverse of all New York boroughs
Queens is a very diverse place with a bunch of different cultural influences. It has a population of 2,321,580 and it is actually the largest borough. There are many pros of living in Queens
Queens is very ethnically diverse. 48% of residents are immigrants. Just imagine experiencing that wonderful cultural diversity in all aspects of life. 
There are so many different housing options. You will easily find affordable housing here. So, if you are renting a home you are in luck.
You can try so many international cuisines. Nepalese, Cantonese, Lebanese, Dominican and many more restaurants are waiting for you here. 
There are some cons as well
Commutes are long if you choose to live here. Since this borough is so large traveling between neighborhoods takes a lot of time. In addition, commuting to other boroughs is pretty time-consuming
It does not have a reputation of being a high-class borough, so people from Manhattan and Brooklyn don't really like to come here.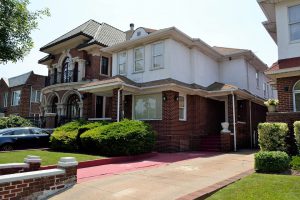 The Bronx is really starting to thrive
The Bronx is one of the NYC boroughs that is really thriving lately. The population of 1,438,159 is constantly increasing because of the cultural revival of this area. It is even much more affordable than if you would live in Queens.  The pros of living here are
There were many affordable housing projects and that has attracted many people to this borough. The new investments in the fields of real estate and the tech industry are really kicking things forward. 
There are amazing parks, wonderful sunny beaches and cultural institutions that are not too crowded.
You have to visit the City Island that has many Victorian-style houses. In addition, you just have to visit Wave Hill. This is a beautiful summer garden with open-air concerts.
The biggest cons are commuting and the fact that the Bronx is not very accessible. The Cross-Bronx Expressway is definitely not as efficient as it should be. You will most likely need a car to get around the Bronx.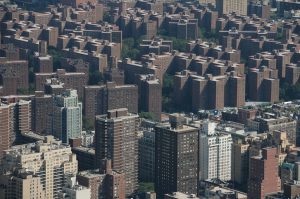 Staten Island is the family haven in New York
If you want to live in New York, but avoid the big city life, Staten Island is just the place for you. With the population of 473,279, it is perfect for families. The pros are that
In this borough, you will have a perfect place to live in New York with your family. It just has perfect neighborhoods for families and kids.
The Staten Island Ferry is your free ride to work every day
The houses are bigger and there are plenty of parking spots. For the price of a Manhattan apartment, in Staten Island, you can get a family home. So, moving to Staten Island is a great idea. 
There are some cons as well
If you work in Brooklyn or Manhattan you will have to commute for a long time. 
You will not have that big city, the center of the world vibe in this suburb.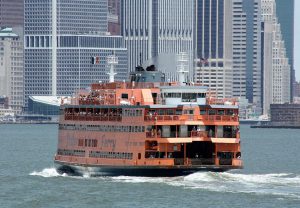 So, here are some of the info about the boroughs. You have the pros and cons of every borough. We hope this will help you make that decision about where to live in New York.