Have you been looking at New York flats recently for your move? Well, is there something that you may have noticed that they all have in common with each other? Exactly. Whether you're looking in the affordable neighborhoods of NYC or not, the size will direct the price of rent. And, if you want to choose a cheaper place, you are likely going to have to make some compromises. This is where NYC apartment space savers come in. Here are some clever and creative hacks to help you live comfortably, despite the standard Big Apple sized home.
First and foremost a bed is a great opportunity for a space saver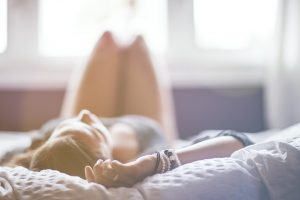 Sure, enough, a bed is supposed to be a comfortable place for you to settle in for the night. However, if you're living in New York, you'll learn to look at everything with opportunistic eyes. In other words, you'll be searching for any way to fit in NYC apartment space savers into your furniture. So, let's make this easy and give you a few ideas:
If you're buying a bed for your apartment, underneath storage is a must
One of the most troublesome things for first-time movers to NYC is seasonal clothing. If you are up-to-date on the annual weather in New York, you're already anticipating this. A great way to store the majority of this clothing, though, is under your bed. You won't need to access it for a few months, so, it's convenient, too. Also, when you do take the needed clothes out, you can replace them with the ones you won't be using for that season. On the other hand, it's a great place for clean sheets, extra blankets and pillows, too.
But, what is the best bed for this type of storage? If your flat is smaller, we would suggest an uplift bed. These kinds of convenient frames can be found at IKEA for a reasonable price. Though, we aren't promising that the assembly will be easy! On the other hand, if you have more space in your bedroom, there are always storage beds with drawers, as well as a mixture of storage and uplift. All in all, consider the space you have available before committing to a buy.
So you have a mattress but not really a frame? It's a great opportunity for one of NYC apartment space savers!
Buying a bed is good, but can get expensive if you add it to the NYC moving quote and the living expenses of the city. So, yes, we would suggest getting a bit creative with a fair amount of DIY ideas for your New York apartment. As you will easily learn in NYC, IKEA is your friend. A great DIY bed with plenty of storage space can be made with merely a couple of cabinets and a weekend of your free time.
Another one of NYC space savers ideas which you can use is a loft bed
Now, this is an entire beast altogether. Storage beds mean that you will be saving space by placing your items under the bed. However, loft beds offer a different kind of room saving opportunity. Instead of storage, they allow you to use the space under your bed freely. Here, of course, there are a number of ideas to consider.
If you are buying, we'd suggest looking at slide-away beds from Espace Loggia. Don't worry, there are plenty of local movers in NYC who will relocate a space saver like this. There are numerous perks to having a loft bed of this sort. You will be able to use the same space efficiently both during the night and the day. Just imagine, this way, you can push your slide-away bed up and use the same area as a sitting space. And if you'd prefer to do something DIY, a loft bed is still pretty affordable.
The most common NYC apartment space savers are closets
You've got a ton of stuff which you are packing for your NYC move, right? We understand. Even after sorting, sifting, donating, giving, throwing away and even selling, there are still some more clothes left over. And, once you settle into the city and start shopping here, they will multiply like you wouldn't believe. That's why a great way to be compact is to use a couple of NYC apartment space savers hacks for your closet. There are a number of types of closets, which one will you pick?
How to make your rack closet one of the NYC apartment space savers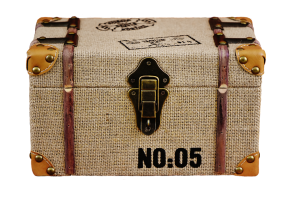 Your clothes are a work of art? Show them to your guests! Before getting your clothes out of the NYC moving boxes, prepare a simple DIY space for them. A rack closet is an easy project. However, most importantly, it is a cheap and customizable one. There are options of adding an extra drying rack, which is multifunctional. Or, if you want even more space, feel free to add some cabinets or drawers on the side. Of course, wheels at the bottom are a practical option, too.
Remember the space saving beds from before? Did you choose a loft bed?
If you have a loft bed where you won't be using the space below for a sitting or working area, there is another clever solution. One of our favorite NYC apartment space savers is the closet under the loft bed. It's easy to make DIY and even better to organize. Feel free to use anything from extra rods, catchalls, or even old shoeboxes to sort!
And here are some general NYC apartment space savers regarding closets
Soda can tabs can help with hanging multiple hangers in the same space
An s-hook or a chain can serve as one of the NYC apartment space savers, too
Shoe boxes and catchalls are great organizers for t-shirts and pants
Shower curtain rings can help as space savers for your scarves
Tension rods are cool, right? For shoe organizing, of course!