Moving to NYC apartment is not easy, whether you are moving long-distance to NYC or moving locally. After making all the lists, plans and organizing, you will want your new apartment in NYC to look as comfortable as it can.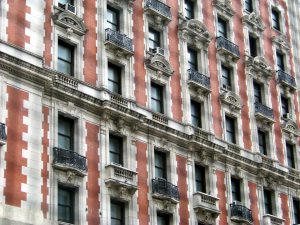 When you're moving into your new NYC apartment, you might change the space a bit to feel more like home. Those who live in New York City on the budget know that affordable apartments in NYC come in smaller sizes. There is a good chance that you will want all of your belongings to fit into your new living space. Also, making the place look and feel functional is very important, especially if you're not living alone.
Moving in with a roommate might require making small changes to have more privacy. Anyway, remodeling your NYC apartment on a budget can be a great way to make the apartment look refreshed and new. Here are few easy tips and tricks on how you can get the most out of your space without spending a lot of money.
Get rid of the cllutter
After moving to your NYC apartment, you will have to unpack all the boxes and sort out your belongings. If you did not hire professional NYC unpacking service you will have to do it by yourself.
To make sure you don't get overwhelmed with too many things you should get rid of all the clutter. That does not imply only throwing out all the moving boxes. It also means that you will have to adjust the space for storage in your new apartment.
Your living space might be way smaller than the one you used to live in. If that's the case, you will have to decide which things are not necessary and get rid of them. If you decided to move your own furniturre to NYC, you can either sell online the pieces you don't need anymore or give them away. In case you have furniture pieces that don't fit in your new apartment, try exchanging them with someone via online websites.
Do small repairs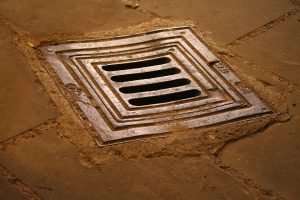 Your new NYC apartment might be affordable, but good chances are that it will need some small repairing. If you think your apartment looks kind of old, there are things you can do to improve it.
Replace smaller parts of sanitary facilities like faucets and the shower head. It will make kitchen and bathroom look as good as new.
If some of your doors or cabinet pieces don't close properly, you can repair them too. Putting some new door knobs and locks will change the overall appearance and give your NYC apartment a fresh new look.
In case you see some breakage in the floor and wall surfaces, you don't have to spend money for reparation. Just use a carpet to cover the floor area and decorate the wall with your famous framed photo.
Save some space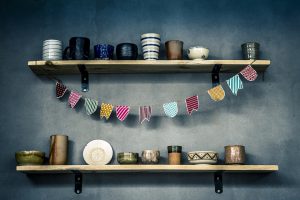 The biggest concern people have after moving to New York City apartment is the lack of space. It is a known fact that affordable apartments in NYC might come in small sizes. If you have more belongings than you have the space to store them, there is a solution. Local NYC moving company can help you find storage space for keeping the bigger furniture. Using decorative boxes that you can hide or put on display will make your NYC apartment look bigger. There are so many shapes and sizes, and you can easily find these boxes online.
If you live with your roommate in a studio, you can get some extra space by adding some walls. Try installing sliding doors to separate working and sleeping areas. Paint the smaller spaces bright colors and make sure you add good lighting to your room.
Choosing the right furniture color and size of the rugs can also make a big visual change. For example, longer shapes will make a room appear longer, too.
If you have more space on the walls than on the floors, try installing some floating shelves. They will be the visual center of the room and be used as an additional storing space.
Upgrade the furniture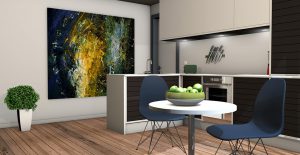 For all the furniture pieces and items, you want to keep in your new NYC apartment, make some extra room. Do not try to fit in every item you have at all costs. There are many DIY tutorials online for making multi-functional furniture by yourself. You could add a folding table to the small kitchen and have a space to eat.
If you don't have furniture of your own, you can adapt and refresh the existing one. Buying colorful pillowcases for your sofa will make it look as good as new. If the sitting pieces of your furniture have old covers, you can replace them with new ones with not much money. Your living room will look fresh in no time.
Clean your NYC apartment in detail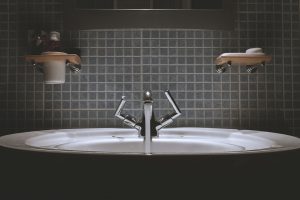 After your NYC moving company helped you relocate all of your things, clean the apartment thoroughly. Make sure to clean bathroom and kitchen tiles in detail. Don't forget to move bigger items like the fridge, the stove and existing bulky furniture pieces. There is good chance those areas were not cleaned before you moved in.
You might notice this at first, but many fabrics in your apartment can contain some dirt and dust. Remove old carpets and replace them with new ones. The same applies to the old curtains and pillowcases.
In case you don't have time or skills to clean your new NYC apartment in detail, ask professional cleaners for help. They will know how to sanitize and clean every corner so the apartment is looking and smelling as good as new.