When moving your office from NYC to Miami, do it right! Is it possible to make the right choice when it comes to cities like New York and Miami? These are the two most popular and most promising cities in America. New York City, a city that never sleeps, a city that offers the fulfillment of all of your business dreams, and on the other hand – Miami, long, sunny beaches and a relaxed lifestyle. Each city has its own advantages and disadvantages. It is important to choose what suits us the most.
New York can be stressful
While for many businessmen New York is the best choice for company advancement, many employees are unwilling to cope with stress and pressure for a long time. Also, high fees and increasing costs in NYC, make it expensive and less attractive to start a new business. Although you may think that it is best to do business in New York, consider moving your office from NYC to Miami. Did you hear that Miami is called "Magic City"? Let's see what magic this city offers if you want to find your happiness under its sunny sky.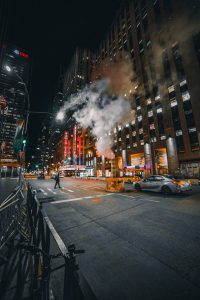 Lower costs? What are the pros of moving
your office from NYC to Miami?
One of the main reasons people and businessmen are considering leaving NYC is certainly high costs of almost EVERYTHING. NYC is one of the most expensive cities not only in America but in the whole world. Did you know that moving from NYC to Florida can lower your costs and bring you more job opportunities? The fact is that this city has the largest urban economy in Florida and the 12th largest in the United States with a GDP of $344.9 billion as of 2017. With still lower costs of living than NYC. Let's see some pros of moving your business office there: 
Lower costs and bills

 

Lower costs of renting business offices

 

More sunny days

 

Big rise of tourism and economy

 

Less stressed employees

 

Clean

city, clean air, and clean water!

 
If you consider all the pros above, you may be surprised. Lower costs of renting business offices, happy employees and rise of the economy? That sounds like a perfect opportunity for your company! While the costs of living and renting are lower than in NYC, let's check another cost.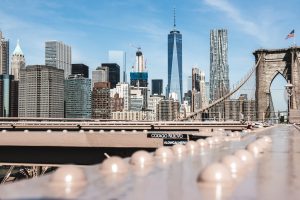 When it comes to driving a car, you may know that almost 56% of NYC citizens don't own a car because it's too expensive. But if you still want to drive and you're moving your office from NYC to Miami, you'll be able to keep your driving license but you'll need to update your address to a new one. It's less expensive to drive in Miami, but parking could be a bit expensive, so a taxi can sometimes be a cheaper option for employees.  
Pr
ovide
your employees
with the most important information
but also
Miami fun facts
!
If you're already considering to move your office from NYC to Miami, you should at first tell you're employees about a big change. Of course, some will be happy, some will be surprised, some angry and worried. Prepare for it. You'll probably have to hire some people who already live in Miami. When you tell them important news, it's time to tell them important information about Miami. But do not be too serious. Show them interesting and fun facts too. Show them the pros of moving your business office there. You might also be able to discover the best season for moving to NYC.

Tell them if you move your office from NYC to Miami, they will have more free time and maybe higher salaries, due to lower costs! Tell them about sunny days, more cool team buildings on long beaches and less stress at work! The main language in Florida is English, but most people speak Spanish, too. Maybe they'll meet new friends and learn a new language? Tell them Miami is one of the cleanest cities in the U.S. because of good air quality, clean streets, and clean drinking water. Ecological awareness is very developed as well as recycling programs.  
 Moving your office from NYC to Miami: Check the
weather differences!
When you're about to move your office from NYC to Miami, you should check the weather differences. Even if Miami is considered sunny and warm, weather conditions in this city are very complicated. It's amazing to have more sunny days but high humidity can be a real nightmare. Also as much as coldness can be hard for citizens of NYC, flooding is the thing that worries citizens of Miami the most. So, if you plan to relocate your office to Miami, you should check first which districts are safe from floods when the sea level is rising. You certainly don't want to risk. Yes, Miami is sunnier but not always funny! And if some of the employees are retiring here are some pros and cons of retiring in NYC.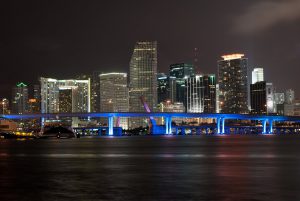 Find the best services of professional moving companies: 
Moving of any kind can be really complicated, especially business office moving. And if it's about long-distance relocating, that can be even more complicated. Of course, if you're going to move your office from NYC to Miami, you can't relocate office by yourself. So, you need to find the best services of professional moving companies. If you're wondering where to get free cardboard boxes and best moving services check. Check the cost of relocating and consider renting a portable storage container during relocation. And if you're wondering about flight costs, you can find a flight from NYC to Miami for $63!