Saying that you are going to move without stress is like saying you saw a Unicorn. It might be an awesome thing, but no one is really going to believe you. But, is it really that impossible? Well, research says that moving is considered to be one of the most stressful events in people's lives, it is neck to neck with the stress of losing a job or a loved one. That is why moving without stress to NYC seems so unattainable. But, we are here to change that!
On our blog, we have given you a lot of tips and tricks, such as how to reduce moving costs in NYC, and how to negotiate with moving companies. Now, we would like to help you get through the moving experience with as little stress as possible. The amazing Big Apple awaits for you, so don't let the stress of a moving experience ruin it for you!
WHY IS MOVING TO BIG APPLE SUCH A STRESSFUL EXPERIENCE?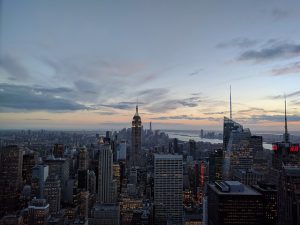 We were quite shocked to find out that New York relocation brings as much stress and anxiety to someone's life as losing a job, or a loved one. Some events in life are uncontrollable, and there is nothing we can do about it. But moving isn't one of them. Moving without stress to NYC is something we can all accomplish.
Let's see what is it about moving that is causing so much stress:
The long and complex process of moving to New York City is causing a lot of stress – One of the biggest reasons for people to stress during a NY move is that it takes so long, and there is too much to do. Every time you complete one task, another one appears, and it seems like the battle will never end. This is why we recommend hiring NYC movers to help you.
The cost of relocation means it will never be entirely stress-free – There is no sugar-coating it, moving is expensive. And if you are moving across the country, it might seem like you have wasted so much money on fees, taxes and surprising additional costs.
Bad organization and planning will ruin everybody's mood – If there is a challenge after challenge because things were not scheduled, done on time or done in a proper manner, your mood will definitely hit a never before seen low.
Dealing with untrustworthy businesses –  There is no way to achieve the goal of moving without stress to NYC if you get a call from a company saying they have lost your things, or that their fee has suddenly doubled. Working with companies that will try to scam you is for sure a stress-factor.
HOW TO: MOVING WITHOUT STRESS TO NYC
Now you know what are the factors that cause most stress while moving to such a big city as the city of Gotham. It will be so much easier for you to try to avoid them and to stay on the right path. But, what are some other recommendations for moving without stress to NYC?
TAKE TIME TO HANDLE THE PACKING FOR New York City
Packing is one of the tasks that take up most of your time and even more stress. There is so much to do, and if you don't do it right, you will probably have to start all over again. But, there are many tips and tricks that will help you. Read on our blog how to pack for an NYC move. Give it your best, and you will have no problem during your relocation
ORGANIZE EVERY PART OF YOUR MOVE AND DEMAND THE BEST- IF YOU WANT TO BE MOVING WITHOUT STRESS TO NYC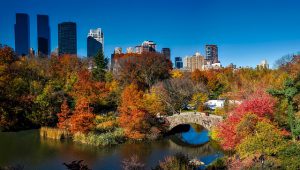 Your relocation to New York is challenging and rewarding at the same time. This is a big task and a big responsibility. Own it, accept it, and do it wholeheartedly. Approach this like any other goal in your life – set deadlines, tasks, and motivate yourself along the way. And always keep your eyes on the prize – on the amazing New York City. That is the best way to avoid stress when moving to New York. 
DON'T BE AFRAID TO ASK FOR HELP
This one is a major setback for many people. They believe they can do it alone. Don't want to bother others with their problems. Afraid they will look stupid. They are wrong. Why? Because they will endure so much stress while moving that it will endanger their health and they will not get the job done. It is okay to ask for help and say that a certain task is too much to handle. It is perfectly fine to admit that you are in trouble. People with experience will show up, and the problem will be solved. You will later find a nice way to repay them and your move will be stress-free.
COPING WITH STRESS OF RELOCATION IN NEW YORK CITY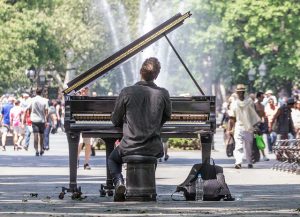 While the stress of moving is affecting you, there is one thing you need to have in mind. You are moving to New York City! This will be your home now. And there are many ways this can be used to your benefit. While the boxes are unpacked, bills are not sorted, and you have no idea where your toothbrush is, just… Relax. Leave your new home and take a look around. Do you have any idea how many fun things you can do in New York City?
Well, let us just name a few… You could walk around the Central Park. Or even go ice skating, if it's winter. You could go to the Grand Central station and contemplate life because there is no better place to do it. You could walk across the Brooklyn bridge, see a show on Broadway, or sit on the steps of Met. There are many amazing things you can do in New York City.
All of this can help you reduce the stress of moving and cope with it better. There is no magic solution, just stay alerted, pay attention and don't let the negativity weigh you down. You know what is your goal, in the end, so always have that in mind!