Only a few people decide to alter their addresses only for the change of scenery. Usually, there is some bigger reason for relocation. Maybe you are starting college in a different state. Or perhaps you or your spouse are going after a great new job. Whatever the reason, it is unlikely that you will meet a New Yorker who is leaving the City willingly, with no bigger reason. But, after they get there, the story somewhat changes. When it comes to moving to Pittsburgh from NYC, although it sounds difficult at the beginning, it usually ends up in a good way. Inevitably, there are differences between the City of Bridges and the Big Apple, but remember that whether you will see more good or bad in everything, depends only on you. So focus on the good parts and you will find happiness where ever you are.
What to know before moving to Pittsburgh from NYC
The biggest difference between these two is definitely the size of the population. As we know, New York City is the most populous city in the USA by far. With more than 8 million residents, it is also one of the world's largest cities. Knowing that you can see why it can be different living in Pittsburgh with a much smaller population of around 300.000. So, before you call the movers Manhattan, think about the differences and similarities between these two great cities. The Big Apple never sleeps, comparing to Pittsburgh that is far more laid back. According to your preferences and needs, you will enjoy more one or the other. Also, the current family situation can make a distinction. Whether you are single and career-focused or more of a family person, it will make a difference.
The weather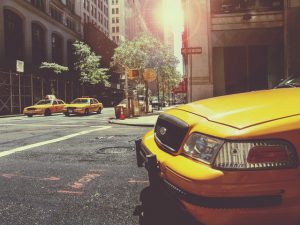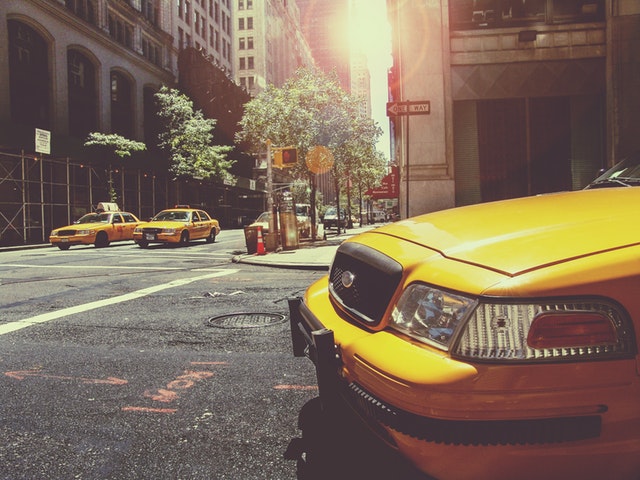 Although we can say they are both in the North East of the USA, there are some differences between the climates. If you are moving to Pittsburgh from NYC, the first thing you'll notice is there is no ocean. Even though there is a lot of bridges, Pittsburgh isn't on the coast like New York. And that has some effect on the climate.
They both have all four seasons, which is great if you are used to it in NYC. It may come as a surprise, though, that Pittsburgh has less sunshine than the Big Apple. All in all, climates are similar. It will not be nearly as shocking as it would be if you were moving from Miami to NYC. It's just that Pittsburgh is a little colder and has a bit more snow in winter. You are already used to snow in NYC, so it won't make a big difference. And remember how awful was having sunburns in the City during summers? Well, you can avoid that problem here, because the summers are a little colder, too.
Cost of living
It is safe to say that if you are moving to Pittsburgh from NYC you will love this one. Guess what! You are moving into a lot cheaper city. Everything is more affordable in Pittsburgh than in NYC. Starting with the real estate. Whether you are buying or renting, you will have left more of your paycheck left in your wallet at the end of the month. Same goes for food, clothes, services, restaurants, entertainment, and taxes.
New York is known to be expensive in every way. So it should not come as a surprise that, compared to it, Pittsburgh has a low cost of living. If nothing else, that is a good reason to look at the moving companies prices and think about options. If there isn't something that is stopping you, Pittsburgh can be a great place to live in. So if your income remains the same as while you were in NYC, you will have left much more money to spend or save.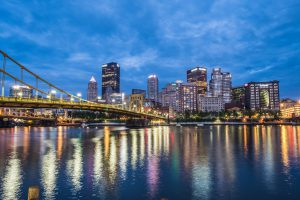 People
We can't say that there is a lot of difference between the people of Pittsburg and New York. The main thing is that the people in Pittsburgh are a little more laid back than the others. For example, there are much fewer drivers on the streets, so of course, there will be less tension. And more parking space, which is always great. But don't make a mistake of confronting someone when it comes to sports. They are pretty pumped out about that. Everyone is a fan of either Pittsburgh Pirates, Steelers or Penguins. So try to pick a sport, and soon before later you will be attending the matches and learning the rules.
There are multiple universities around, so there is a lot of young people. Even in the neighborhoods known for a primarily older population, the change is coming. Younger professionals are moving to Pittsburgh from NYC and other cities, taking places of the older generation. Of course, one of the reasons for that is the fact that Pittsburgh is safer than NYC. So, people with children prefer it over the Big Apple.
Their laid back areas are very social, though. You will not have any problem using your neighbor's garage for some of your stuff while you decorate, for example. On the other hand, even if you have good friends and neighbors in NYC, you will probably have to use some cheap storage in NYC for your belongings. It's not that people aren't polite enough to help you. It's just that there is a shortage of space for everyone.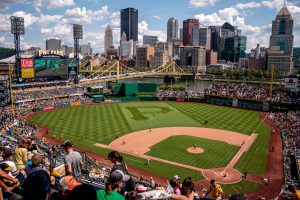 Entertainment
Even though there is no city like New York, that never sleeps, Pittsburgh has a lot to offer. It may be slower than NYC in every way, but it still has its charms. You can visit some of the theaters or movies. If you prefer world-class museums that are full of tourists and residents, you can visit:
The Carnegie Museum of Art,
Carnegie Museum of Natural History,
Carnegie Science Center,
Andy Warhol Museum.
As you will see, most museums are a legacy of the business magnate of the steel industry and a great philanthropist Andrew Carnegie. So if you are moving to Pittsburgh from NYC, make sure to hire piano movers for your great love. There will be a lot of opportunities and venues to show your talent. And after you finish with the educational part, you can enjoy one of the many bars and restaurants that the city has to offer.