If you've gotten to the point of reading this post, you've already made up your mind, haven't you? Welcome to New York! We know you've heard a number of things about the city already. It's expensive. It's crowded. People aren't nice. Public transportation is a mess. All freshmen face with these long tales before moving to NYC for college. So, here is a small guide to help you have a positive experience in the city that never sleeps.
If you're relocating to NYC for university, start with a good moving plan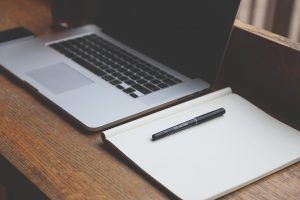 If you've ever moved house, you know what we're talking about. This stressful process means sifting through your belongings, packing, planning and paying. A lot. Though, since you're moving to NYC, we feel like we should give you a fair warning. Everything here gets competitive. The movers are battling each other to offer the better deal. Apartment brokers will try and pry as much money from you as possible. Even the prices at the local supermarkets tend to skyrocket. So, before going to the Big Apple for college, check out the NYC movers negotiation guide for rookies. With great movers and a good budget plan, the rest of the moving process will be less stressful.
Next comes choosing the perfect neighborhood for yourself in New York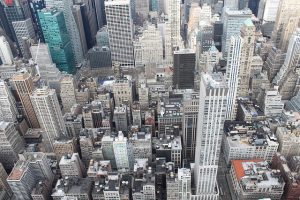 If you've decided to live in a dorm after moving to NYC for college, feel free to skip this paragraph. Now, let's talk about: Perfect. What does that mean? Close to the campus? Cheap? Safe? Convenient? Luckily, there are a number of neighborhoods to choose from in New York! If your goal is the safest neighborhood, Roosevelt Island has been topping that list for a while. On the other hand, moving to Staten Island for college is also among the least dangerous options. If your goal is a cheap area, there are a number of affordable NYC neighborhoods. Though, if you want a convenient part of the city, you're in for a real treat! Most of NYC is well-connected through public transportation, so, there is really no inconvenient part of it. If we had to pick a top spot, perhaps Manhattan? But, you should be aware that moving to Manhattan for university will make your budget suffer quite a bit!
Let's talk about apartments to consider when moving to New York for college
After you've found the perfect neighborhood and affordable movers, it's time to look at apartments. There is always an option of hiring a NYC broker to help you find the best space, but that can get expensive. If you're looking for a cheaper way, we'd suggest looking online. Searching for a good apartment on the net will take time, though, so be warned! And, of course, be careful of scams. Facebook and Craigslist may seem like the perfect place to start. Though, you should always check the apartment in advance before paying or signing anything.
If you've got that down, consider moving to NYC for college with a roomie, as well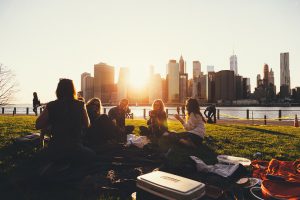 So, you've narrowed down your choice of both neighborhood and apartment, but, the price is still too high? We all know that an apartment in New York where you can stretch your arms without touching both walls is big. Though, if you're planning to rent something like that, it tends to get really expensive. Our solution would be moving in with a roommate! Some colleges in New York will provide a roomie match service. Do check if yours does that. If not, there is no need to feel down! In this age of social media, finding a roommate online shouldn't be too troublesome. On the other hand, there are websites which can help you look for a person to live with, as well. Altogether, this will make moving to NYC for college definitely a bit less expensive, don't you think?
Going to New York for college means getting familiar and comfortable with the public transport
If you're planning on living the life of a college student in the Big Apple, this is definitely the first stop. It may not be the most glamorous, nor fastest, but it is the cheapest. Public transportation in NYC is well-connected and branched out. The MetroCard is easy to get and even easier to use. Moving to NYC for college is definitely going to be easier if you're ready to tackle the subway. Luckily, it runs almost 24/7 and fairly regularly. Of course, public transportation isn't the only way of getting around New York City. So, it doesn't matter if you're planning on hanging out with your friends until the odd hours of the night. You'll still have a ride home!
And finally, here's some advice from your peers before moving to NYC for college!
Ikea – it might seem like a great idea when you're going to New York for your studies. However, every penny saved will be paid during the assembly of the item.
Explore and map – from a hospital to a free Wi-Fi café. Even though you might not need it, it's best to have the location at hand, right? Take some time to explore the neighborhood after moving to NYC for college. It's best to jot down any locations which might prove useful in the future.

When moving to NYC for college be sure to find a nearby park with Wi-Fi access!

Budget – planning it is your best friend. A seemingly trivial thing to most freshmen which proves very much essential. Since New York is a fairly expensive city to live in, plan everything. There are two rules to staying on point with your budget:

Is it essential?
How can I save money?

Leave early – you never know what kind of a delay you might run into.
Free Wi-Fi – there are a number of places which offer it! After relocating to New York for college, internet will be essential to your survival. We know. So, keep in mind that there are a number of ways you can use it for free. Most city parks will have free Wi-Fi. Also, a number of cafés will offer it, as well.