If you are thinking about moving to NY from Canada, you should be well prepared. Even though most of the Canadians love their country, and are proud of it, they still like to look across the fence, at one of the most desired cities in the world.  If you are tired of Canada's slow-paced living, and you want to speed up your life, New York City is the best place to do it. Of course, it is not going to be easy, as getting a permanent visa is not an easy feat. And even if you meet all conditions for getting one, you will still need to move your life to a foreign country, find a place to live and find a job.
If you already have a job waiting for you, and you know where you will live, the only thing left is to hire international movers NY, pack your things and move.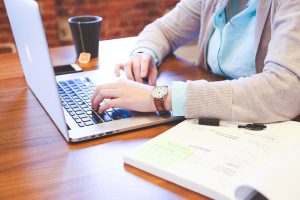 Moving to NY from Canada sometimes requires years of planning and preparations
Moving to NY from Canada is not something that you can do in short notice. And it usually requires years of exploring, planning and preparations. Of course, there are certain groups of people who can easily get a permanent visa. But if you are not an American Indian, born in Canada, or you do not have any special skills that are in demand in the US, you will have to work hard to get one. And once you get a permanent visa, you will still have to through the process of moving, finding a job, finding a place to live, and getting accustomed to a very different way of life.
Visit New York before you decide to move here
The first thing to do before you start thinking about moving to NY from Canada is to explore New York. You probably already know a lot about NYC from the Internet and TV, but to have a real feel of the city, you will have to visit it. Many people around the world fantasize about living here. Especially after watching popular TV shows like "Sex and the City" or "Friends". And some of them think that living here is just visiting coffee shops and restaurants and hanging out with friends. So people decide to move without ever visiting New York. But then they find out that it is not like in TV shows and movies. And that this can be a really cruel and unforgiving place to live sometimes.  And it is certainly not for everyone.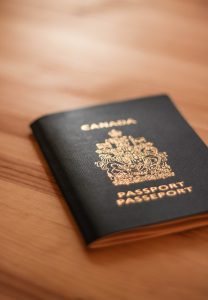 That is why it is of greatest importance to visit New York and to spend some time here as a visitor. And if you are a Canadian citizen, you can easily accomplish this.
If you are moving to NY from Canada you will need a visa
If you are thinking about visiting the US, as a Canadian citizen you do not need a visa. And you can stay for up to six months. On the other hand, if you are planning to live in the US, you will need to acquire a permanent visa. Although there are many different ways to get a permanent US visa, this is not such an easy task. So, before your fantasies about living in New York City start to affect your everyday life, learn about the ways to get a US visa. Maybe you will find that there is no way to get a visa the way you imagined. And that your only option is the green card lottery.
Unfortunately, every country has a certain number of available spots in this lottery. And Canada is a country that gets very few spots. So, moving to the US as a Canadian citizen is not that simple. But certainly not impossible.
Where to live?
If you have some special skills that are in demand, you are famous around the world in your line of work, or you have a job that is waiting for you in the US, you will have more chance of getting a permanent US visa. Only then you can start thinking about where to live. Of course, most people dream about living in Manhattan. However, after they learn about Manhattan apartment rent prices, they are quickly back to reality. Naturally, some people can afford this. And if you are among them, you should feel lucky. Besides Manhattan, NYC has another four boroughs and they all have a life of their own.  So, use the internet to find useful NYC moving tips and learn about every borough if you want to find a suitable place for you.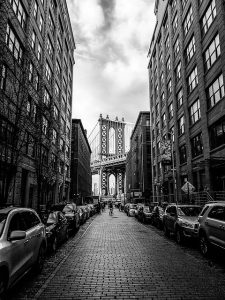 NYC boroughs
Manhattan is the most desired destination in NYC. Almost everyone who is thinking about moving to NY from Canada would like to live here.
Brooklyn is the place where you want to go if Manhattan is out of your price range. It offers much more affordable rents and easy access to Lower Manhattan, Midtown Manhattan, and Upper East Side.
Queens is another NYC borough with affordable rents, but not so close to Manhattan. If you need to commute to Manhattan daily, you better stay in Brooklyn.
The Bronx became famous for its bad reputation. And even though that reputation was well deserved. Today, it is nothing like you could see in the '80s and '90s movies.
Staten Island has a good connection with Brooklyn, but if your goal is to work in Manhattan, it is not the best option.
Every of these five NYC boroughs has different neighborhoods, and they all have different vibes and way of living. Therefore, finding a home in New York will require lots of researching.
Don't forget about packing and moving
As you can see, moving to NY from Canada is not that easy as you imagined. You will have to learn a lot about New York City, and its different boroughs. You will have to find a job, and visas are a big issue, also. But even if you manage to overcome all those obstacles, there is still a complicated matter of moving. You will need to pack and transport your belongings all the way to another country. And that can be done easily only if you find a good moving company and storage NYC to help you. Good luck!