Louisiana is a state in the southeastern region of the United States. Moving to Louisiana requires a good plan and preparation. If you want to do it in the less stressful and comfortable way you need to learn how to do it.  That's way movers NYC can help you with useful guide and professional movers that can help you relocate to Louisiana.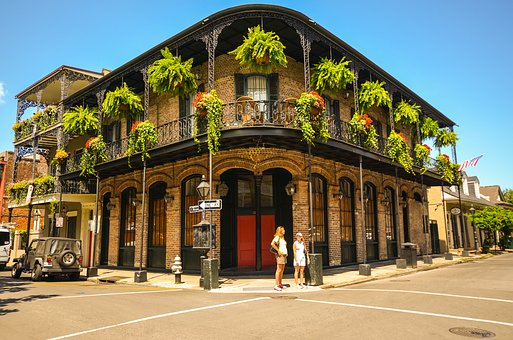 Moving to Louisiana – how and when to do it?
We bring you moving advise how and when to relocate to Louisiana.
If you can, try to schedule your Louisiana move in the fall or winter
Spring and summer can bring extreme weather. So, if you want to avoid weather disrupting your move, it is the best to move to Louisiana during the fall and winter.
Find storage space with good ventilation
Louisiana's climate is extremely humid. So, if you want to get a storage when you relocate, make sure that is has a good ventilation. That's way maybe it is a better option when you are moving from New York, to leave your things you no longer need in safe NYC storage.
Be careful when driving in Louisiana
Be careful when driving in Louisiana because highways and roads in Louisiana are not well-maintained.
Check the city calendar before moving
Festivals in Louisiana are popular and frequent. So, before move check the city calendar if you want to avoid crowds.
Moving to Louisiana with pets
When you are moving with pets to Louisiana make sure they have their vaccinations. In this way, your pets will be protected from parasites before relocating to Louisiana.
Cities and Areas in Louisiana
Moving to Louisiana from New York City means you are relocating to a diverse state. Here every city has its own distinct character. In Louisiana, Baton Rouge is the state capital but very famous New Orleans has its own charm because music and festivals are here way of life.
Shreveport is known for its horse-racing track and Lafayette is Louisiana's Festival Capital.
If you are moving with family to Louisiana, there are some family-friendly places you should consider for a living: Lake Charles, military-city Monroe, Alexandria and commuter cities Metairie, Kenner and Bossier City.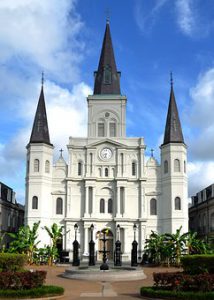 Cost of Living in Louisiana
Cost of living in Louisiana is lower than it is in NYC. It is 16.5 percent lower than the national average. So, many people decide to relocate to Louisiana because the cost of living is affordable for most households.
Packing for Louisiana move
When you are moving to Louisiana you should start packing on time using useful packing tips. You need to be well prepared if you want everything to be ready before movers come. You should buy moving boxes and other packing supplies. You can buy boxes in supply stores or you can find them for free in places like grocery stores, restaurants, bars, or you can find them online.
Buy packing supplies if you want to properly pack and protect your belongings. You will need packing tape, scissors, bubble wrap, etc. Also, you can use your towels and clothes to protect your fragile items. And the most important thing, don't forget to label your moving boxes with the name of the room and make the list of things that there are inside. This list will also be helpful in case that something happens during the move you can claim it to insurance house.
If you think that packing process is too difficult for you, and you cannot do it alone, consider hiring professional packers for packing and unpacking services.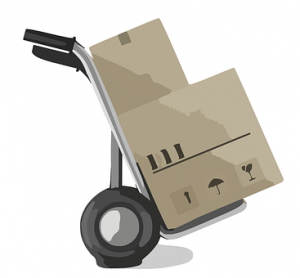 Places to visit in Louisiana
Louisiana is a state with rich history and culture. So, after you unpack your things and settle down in your new home try to experience everything that this area has to offer. No matter where you live in Louisiana, there are things you should see and places you have to visit.
You can visit more than 400 festivals that occur each year – you will taste great food and meet friendly people
Visit the restaurant and try famous Louisiana dishes – gumbo, étouffée, jambalaya, muffuletta, po'boy and red beans and rice. Also, you can enjoy great seafood with crabs, shrimps, and other fish.
Try Beignets. This sweet you must taste after you relocate to Louisiana. When you mix it with great coffee you will understand why Louisianans are happy with smiles on their faces.
Visit the tallest in the country, the state's capitol building in Baton Rouge.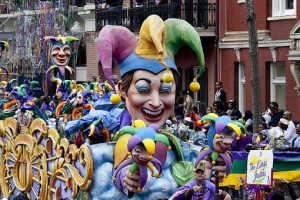 Hiring movers for Louisiana relocation
The most important part when you are moving to Louisiana is to find and hire reliable movers you can trust. You need to be sure that your belongings are in good and safe hands. Professionals can help you pack, load, move and unload your stuff. It can be very helpful to have experts on your way to Louisiana because you can sit and enjoy your travel instead of being stressed and worried.
So, when you decide to move to Louisiana the first step is to find the best long distance movers NYC for this type of relocation. Before you hire movers you should check if they have a license, insurance, and good reviews online. You need to do a good research before you hire movers. The best is to check opinions and reviews from past clients. Also, you can ask your family and friends if they can recommend you reliable movers that can help you with your Louisiana relocation.
Moving to Louisiana can be a great experience
Moving to Louisiana can be the best decision you can make. This is a great place where you can experience many joys. You can enjoy enchanting landscapes, delicious food, and you can meet some of the friendliest people in the state. So, if you still hesitate, read our guide and see what you can expect from this great country. Its own charm can make your move much easier and when you settle down you can taste its great air and enjoy all the excitement Louisiana has to offer.