If you are moving to London from NYC you are definitely in for a new and different experience. The capital of the UK has that European charm you are going to love. Moreover, your life will be completely different compared to living in NYC. First of all, you should find reliable and affordable movers NYC has to offer. Finding a good moving company is the most important step. Your reliable movers will get your belongings to London and after that, you can settle down there. So since moving to London from NYC is a big step we will give you gentlemen and others some advice. We will try to give you some tips that will be essential for a smooth and stress-free move to London.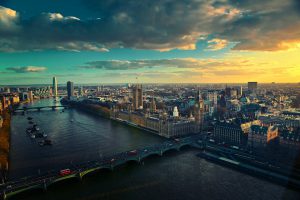 How to choose where to live after moving to London from NYC
London is a big city. This metropolis has 33 boroughs. Moreover, they are all different and individual in their own way. You should study the boroughs and inform yourself about the London streets before you come to London. Every borough is broken down into postcodes. Do your research thoroughly.
The cost of living in London is very high
The average salary in London is between 2o and 30k. We will inform you about the taxation as well. You should know that
Tax for 10 to 32k GBP is 20%
You are taxed 40% if your salary is between 32k and 150k
If you are lucky to have a salary above 150k you will be taxed 45%
You will probably spend between 500 and 1000 GBP on your rent. Most young people live with their parents even until they are 30. This comes as no surprise since the prices are so high. A decent meal costs between 9 and 25 GBP. You will need up to 15 GBP for alcohol and up to 30 GBP for general fun.
Transportation prices are pretty high
There are transportation fees as well. They will cost you between 200 and 400 GBP per month.
Taking the bus is the cheapest option. However, you will have to pay 1.50 GBP per ride
The Tube is between 2 and 5 GBP one way. This depends on the zone.
There is the Railway train, and a ride can cost up to 12 GBP. The price of the ticket depends on the location. You will save money and reduce your cost of living in London, transportation-wise if you live close to the centre of London. You should prepare yourself for an increase in transportation prices in London. The tube one-way ticket in NYC costs $2.77, as opposed to 3.12 dollars in London. The monthly pass will be more expensive in London as well. You will have to pay $162 for it in London, as opposed to NYC where it costs only $117.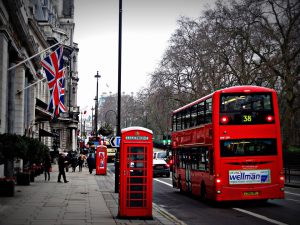 What to know about moving to London from NYC
If you are moving some special items, like art to London from NYC you should hire professionals. Fine art movers NYC has will help you move your precious art quickly and safely. So when hiring great movers is out of the way, let's discuss some serious issues. First of all, you should know that renting a living space in London is extremely expensive. However, you will need a place to live. Before you arrive you should check out some flats and find an appropriate one. If you don't have enough money to rent it right away try staying with some friends. So our first advice is to have a place to stay after you arrive. If you think staying in a hotel while you hunt for an apartment is a good idea, think again. They are too expensive.
Sharing a house is a good option
Because of the already mentioned reasons for rocket high flat prices, a good idea would be to share a house in London. You can do that with friends and acquaintances. That is the safest way. When you look for a new home make sure it is close to the Tube. Once that is done you should make yourself feel at home. A move can bring a lot of changes so you need to personalize your living space. This will help you feel more secure and confident about your new life in London. Go to some stores and buy new towels or linens. You can put up some picture frames with familiar photos as well.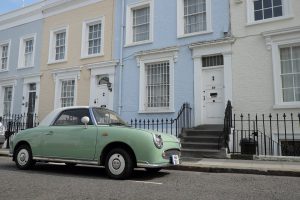 Time to find a job
It is impossible to survive in London without a steady income. The living costs are just too high. So you will have to get a job after moving to London from NYC. You will have to contact recruitment agencies. This is a common way to look for employment in London. Before you land your dream job you can do some temporary jobs. Pubs and cafes are great places to earn some extra cash.
Making friends in London
London is an international city and you can meet people from all over the world here. You will be able to meet many British people and befriend them as well. However, it could be only on the surface level. They might not open up to you so quickly. That is because they are locals and they already have their family and circle of friends there. You just need to give them time. Pubs have a relaxed atmosphere and they are the best places to make new friends. You can bond with people over the preferences you share. For example, cooking classes, fitness classes. hobbies, religion or culture.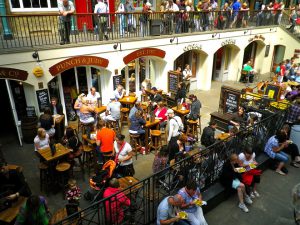 Places you have to visit after moving from London to NYC
You just have to take the Buckingham Palace tour after you move to London. The Palace is open for visitors from 21st of July until 30th of September.
The Coca-Cola London Eye is one of the most famous London attractions and in just half an hour you will have a magnificent ride and discover the panorama of London.
Madam Tussauds Museum of vax figures is waiting for you and here you can get a photo taken with Lady Gaga or the Queen herself.
Visit the Tower of London which is one of the most famous buildings in the world. It has a 900 years history and it used to be an execution place, royal palace, and an arsenal. In addition, visit the bedchamber of a king from medieval times.