New York City and London are quite similar in some aspects. They are both homes to millions of people. Both are famous metropolises. Finally, both have a vast population of different ethnicities and spoken languages. However, moving from one city to another is never simple, and moving from one continent to the other is even harder. You'll have NYC movers to find, paperwork to figure out, and real estate to fight with. Don't be afraid, though! In this article, we outline some of the biggest similarities and differences between the two cities. If you are moving to London as a New Yorker, then this is the article for you!

The cities by the numbers
The population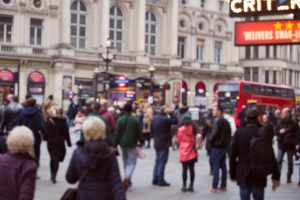 Even though London's estimated population is slightly larger than New York City's, with London's 8.8 million people to New York's 8.2, New York has a larger density. This is because the area London spans is almost as twice as big as New York's, which gives us around 14.5 thousand people per square mile in London, and  28 thousand people per square mile in New York. London is also home to more young people. It's the place where almost two-thirds of the population are under 44 years old. They are also well educated – about 60% of working age residents have a degree. Because of this, moving from New York to London might not be too big of a shock for you – as far as the size of the city is considered.
The weather
One thing to keep in mind is that it is not really raining all the time in London. As a matter of fact, London loses Rome, Bordeaux, and Naples when it comes to precipitation game and big European cities. Winters are milder than in New York, too! The temperature rarely drops below 32 degrees Fahrenheit (or 0 in Celsius). You can even expect the winter temperatures to range between 41 and 65 degrees!
The cost of living
London is one of the biggest cities in Western Europe, and that also makes it one of the most expensive ones, at least when compared to other cities in the United Kingdom. However, compared to New York City, the difference is not that big. You can expect almost the same costs, except for two big factors – the transport and shopping expenses will be lower. The groceries will be around 25% cheaper in London, and toiletries cost less as well. Of course, different areas of London might have different prices. Nearing the center of London, and many tourists hotspots, a meal will be harder to afford. Here, the average meal costs around $7. And if you wanted to go into a pub, you will get a pint for around $6.
However, even though the rental costs may be quite similar when moving to London as a New Yorker, the utility bill might surprise you. According to Expatistan, a rent for two bedroom apartment in New York is £154, the same place in London will cost you £174 per month. The internet subscriptions are cheaper, however. In London, you will pay around £22, while New York costs are £36 for the same service. What makes the costs of living a bit higher is the monthly council tax, which is around £100 per property. Of course, all these vary depending on the neighborhood you will live in.
The tourism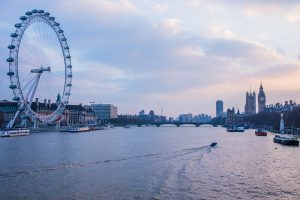 One of the obvious differences between London and New York is the history. London has existed far longer than New York and thus has a lot of historic buildings for tourists to see. There are even remains of the Roman walls! However, modern museums and galleries are there too. And if you are missing Broadway, you can always go to West End or the Shakespeare Globe Theater. The good thing is, unlike in New York, the majority of museum, galleries, and monuments have no admission fee!
London is also greener. You can see that just by comparing the parks. Whereas Central Park boasts the area of 843 acres, London's royal parks have the total area of around 5,000 acres! Wherever you go in London, you will be near a square, park or a greenway, and you'll be able to enjoy a day outside and various activities. Another aspect in which London is greener is the use of public transport. There are a lot of buses, and train and metro lines are there as well. Another great thing is the cycle hire – you can rent a bike, stroll around the city and bring it back to another cycle hire spot – paying with your credit card!
Finding your neighborhood after moving to London as a New Yorker
One thing that's not much different when you are moving to London as a New Yorker is finding the house. Both real estate markets are quite competitive, and as we mentioned, London isn't cheap. Luckily, just like New York, London has neighborhoods for every person!
If you are moving as a family, you can go to Earls Court. The neighborhood is great for both families and young professionals. Those who like Upper East side can look no further than Kensington or Chelsea. Both are nearby central London, and both have easy access to Hyde Park and Kensington Gardens, as well as various restaurants and shopping centers.
If you are young professional looking for something trendy and hip, then Clapham is the place for you. It's well connected to the public transport, and it's easy to get around. And if you're looking for something a bit cheaper, then your up-and-coming is Wood Wharf.
Conclusion
Hopefully, this article was informative about some of the major surprises you can expect when moving to London as a New Yorker. However, there are many smaller things to discover as well. You can read these and much more in these NY Times and Business Insider articles. Moving long distance is never easy, but informing yourself well about the place you are moving to helps ease the stress. It will also help you acclimate to the city easier. Good luck!