If you want to experience something new and different you should definitely consider moving to Asia. It is full of unique countries, cultures, and customs waiting to be discovered. Asia is full of fast developing countries with growing economies. Therefore, there are many job opportunities. So whether you are looking for experience or a carrier, you can find it in Asia. So the first step would be to find reliable Brooklyn moving professionals and book your move. After that everything will go more smoothly. However, you will need a plan and a moving strategy. We are here to help you with that by giving you some good advice. We will even recommend some of the best cities to live in Asia.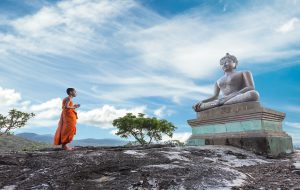 How to go about moving to Asia
When it comes to moving to Asia the first thing you should know is that it doesn't come cheap. After checking movers and storage companies in NYC and booking your move, start stocking up on cash. You are going to need a lot of money to move and settle down in Asia. Get cash together for moving and settling in. However, life will not be expensive in Asia. That is a good thing. Expenses are pretty cheap in most of the countries. Compared to the USA you will be able to rent a house for an insanely lower price. If you have a child that needs to go to school you will need around $50,000 to put your kid in a good local American school.
Get vaccinated
We are sure that your's and your family's health is a top priority. You and your family need to get vaccinated. There are many diseases and parasites in Asia that you have never been exposed to. Hence, you have never been vaccinated against them. You can consult a CDC office. For example, for trips to China, they recommend you to get the shots against
Rabies
Hepatitis A and B
Rabies
Japanese Encephalitis
Moreover, if you are going to move to one of the Asian-pacific countries you should definitely get the malaria shot.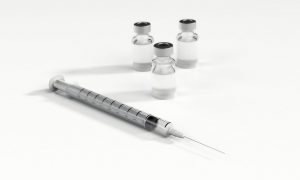 Don't worry about the language
Don't you worry about not speaking the local language? English is spoken all over Asia. In some countries like Hong Kong and India, it is one of the official languages. In China, there is a craze for learning English. There are even some statistics that say that China has the largest ESL speaking population on the planet. They care so much about learning and speaking English that they decided to teach English to 90 000 cab drivers during the Beijing Olympic Games. So after moving from Brooklyn, don't worry about that language barrier.
Find a job
For most countries, you will have to find a job there before applying for a visa. When we are talking about China you need to prepare your CVs in English and in Chinese first. The areas where expats are popular are finance and technology. If you can not get a job in these sectors right away, try applying to be an English teacher. You can do this for a period of time until you get a better-paid job of your dreams. Again on the example of China, you should go through job websites like Shanghaiist or China Job.  They always ask for between 2 and 5 years of working experience. But there is another way. You can call big banks and consulting companies and apply for training programs. However, you will need to possess certain Mandarin skills.  We wouldn't recommend moving without a job.
Now is the time to apply for a visa
If you want to apply for a visa there are some things you should know. If we are talking about China you need to get a "Foreign Expert License". It is issued by the Chinese Government. The next step is to apply for a work permit. You can do this at the Shanghai Labor Social Security Bureau. You will get the good or bad news after five days, according to their official website. However, it usually takes much more than 5 days.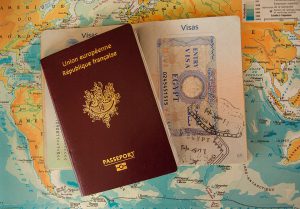 Time for renting a home
Even though the housing prices are much cheaper in Asian countries, maybe renting is a better idea after all. Until you completely settle down and reach a certain level of financial security, renting a home might be a better option. You can rent a huge family home in China for only $4750 a month. In addition, sometimes renting is the only option you have. For example, in order to be eligible to buy a house in China, you need to live there for more than one year.
Time to buy your plane ticket
It is not always easy to get a good deal on tickets when moving to Asia but here is some advice that just might help
Try using airlines that are based in Asia. They often have good discounts. Some of the good ones flying from the USA are Korean Air, Air China, China Southern, Asiana Airlines, China Airlines, EVA Air, Japan Airlines, Thai Airways, China Eastern, Singapore Airlines, Cathay Pacific.
Always try to look for last minute deals. It is also a good idea to book well in advance. 
Fly into bigger cities
Take use of frequent flyer programs

Best cities to live in if you are moving to Asia
There are some places that are just a perfect choice if you are moving to Asia. So here are the top cities in Asia.
Manila in the Philippines is a great choice. It is cheap and affordable and most people speak English fluently. You are going to love the wonderful beaches. In addition, there are many cheap flights to other Asian countries daily.
Bali in Indonesia is a perfect island for you. This island is a tropical paradise that is insanely cheap and affordable.

Bali island is very affordable

Sapa in Vietnam is a great city in the mountains. It is great for you if you are a food and nature lover. You will find your peace of mind here.