Moving to Staten Island can be the best decision you ever made. If you hire NYC movers for your moving to Staten Island, your relocation will be much easier. When you plan well and have a help from NYC professional packers, moving to Staten Island can be a positive experience.
Staten Island is one of the less populated New York City boroughs, so you have places to breathe, unlike other overcrowded NYC parts.  In NYC neighborhoods you can find many beautiful places to live, but Staten Island offers you beautiful parks, stunning architecture, and a rich culture.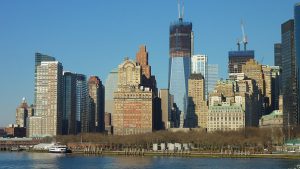 Staten Island has a lot of diverse neighborhoods. Here you can find neighborhoods with different ethnicities, socio-economic groups as well as age groups. Every neighborhood provides a certain unique and personal charm.  For example, the southern part of the island is the most suburban. Here you can find lots of families with two-story houses. But, the northern area is a bit closer to what you might find in affordable neighborhoods in Brooklyn. This is the home of many younger professionals that work in NYC.
If you are moving to Staten Island, consider the following guide if you want to find the best neighborhood for you and your family.
Moving to Staten Island: Find your neighborhood
Boroughs of Staten Island have many diverse ethnicities, so this provides many different grocery and dining options. Finding a home in NYC can be a very hard task to complete. But, if you are moving to Staten Island, here you can find many neighborhoods that you will love.  So, before you pack your NYC moving boxes, pick the right Staten Island neighborhood for you.
Huguenot: A Relaxing Residential Neighborhood
If you want to avoid crowded traffic in New York City, you might consider living in Huguenot. In this neighborhood, you can find modern family homes. And Huguenot does not have a lot of businesses, so you can't have any traffic problems.
Beyond the lack of traffic, Huguenot also offers access to beaches and the South Shore Country Club.
This quiet and safe neighborhood can be an ideal home for retirees and families with children.
Like many areas of New York City, finding a place to park your car can difficult task. You may consider park your car away in vehicle NYC storage and taking advantage of public transportation. In the following text, you will read more about Staten Island transportation.
Great Kills: The best place for families
More than half the households in the Great Kills neighborhood of Staten Island are family households.
This neighborhood is the best place for couples with children. Great Kills is also placed with great schools, one of the best in entire New York City.
This cozy neighborhood has Amboy Road with many shops and restaurants. If you want to walk or run, Great Kills Park is the place for you with its big field, and trails for walking and biking.
But if you plan to work in Manhattan, you should know that it can take up to 90 minutes to get from Great Kills to Grand Central Terminal.
St. George: Historic neighborhood
St. George is on the north end of Staten Island. This historic neighborhood is an attractive place for single professionals and couples without children.
St. George is close to the free ferry so it is very convenient for people who commute to Manhattan for work.
Here you can find many impressive single-family mansions, condos, apartments, and townhouses. Most wanted properties are in the historic district. Here you can find and see beautiful 19th-century homes.
New Dorp: Densely Populated and Diverse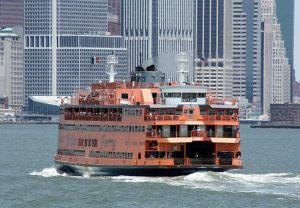 In New Dorp, you can enjoy walking in main streets but also you can relax in its quiet areas away from the main streets. The beach is another perk of the area.
New Dorp also has diverse nationalities with significant Italian, Albanian, and Polish populations.
You can find charming houses in the neighborhood, as well as some apartments.
Todt Hill: Best place for retirees
Todt Hill has the elegant mansions, lush vegetation, and quiet atmosphere.  The height offers spectacular views of the ocean. This neighborhood attracts retirees because of the serenity and the nearby country club. But, many families with children come here because of large homes and private schools.  
But, if you want close-knit community, Todt Hill is not the neighborhood for you. Residents of Todt Hill live in their own paradises so it is hard to get to know the neighbors.
West New Brighton: Attractive for the Middle Class
West New Brighton is a generally little neighborhood as far as square mileage, however, its populace thickness is twice that of the Staten Island normal.
Many families and people live in the area's accumulation of homes and loft structures.
The Staten Island Zoo is in West New Brighton, giving families there a fun place to spend their downtime.
Livingston: Tudors Without Traffic
Livingston, not a long way from West New Brighton, is a private neighborhood with a plenitude of appealing Tudor-style homes. If you move here, you can keep your auto, because traffic is light. This neighborhood fits for experts, families, and retirees.
Oakwood Beach: City-Country Charm
The name of the area calls attention to one of its best highlights: the beach. Oakwood Beach offers more than just a beach for its residents. Old buildings in Oakwood Beach will make you forget you are in NYC.
The neighborhood borders Great Kills, so it is also close to the family-friendly Great Kills Park.
New Springville: At the Heart of Staten Island
New Springville is near the center of the island. Here you can find more new buildings than most other parts of the island.
If you like shopping, New Springville is near the Staten Island Mall.
Here you can use the public transportation if you aren't traveling late at night.

Staten Island Transportation
The Staten Island Ferry
The Staten Island Ferry is a free ferry service provided by the Department of Transportation.
It arrives and departs every half hour, but, in rush hours and hourly late nights every 20 minutes.
Express buses
In Staten Island, you can use several express buses that go from Staten Island into the city. This is how many professional commutes into Manhattan.
On Staten Island, you can own a car
While you are living on Staten Island you can own a car. It is much more accommodating to owning a car than Brooklyn or Queens where you don't have a place to park a car.
Staten Island has four bridges which lead off the island. The Goethals, Bayonne, and Outerbridge all lead to New Jersey and the Verazzano leads to Brooklyn.
Staten Island emerges among New York districts for its abundance of history, peaceful appeal, and luring neighborhoods. There is an area on the island to suit everybody's needs and way of life inclinations, regardless of whether you are a parent, a retiree, or a solitary individual concentrating on your career.