Maybe moving to Queens isn't so popular like moving to Manhattan, but it doesn't mean that this county is smaller or bad for living. Moving to Queens can be a really great adventure. Queens is the second largest county in New York State, behind Brooklyn.
The beauty of Queens lies in ethnic diversity, making it the most famous in the world. Here you can find and see residents from over 100 nations and hear 138 languages. In Queens, you can see and hear all the world without leaving New York. So, there is so much to love about living in Queens.
Moving to Queens with NYC movers can be an extremely exciting experience. But before you pack your moving boxes, you need to know many things about Queens. So, when you move there you can really enjoy your time.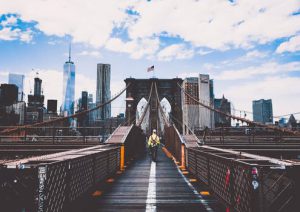 The Real Estate Market is Hot in Queens and House Prices are lower
Queens is the best choice for living and buying a house, comparing to other parts of NYC. It is one of the affordable NYC neighborhoods. If you want to save money but still to live in the great neighborhood, Queens is your choice.  In Queens, the median price per square foot is currently $481. This is a better price than you'll get in other parts of NYC. In other areas, the median price per square foot is all the way up to $883.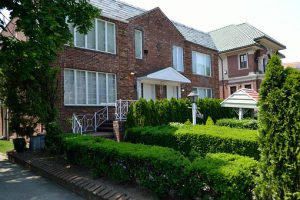 Things to Do in Queens
In Queens, you can find many things to do and places to visit and see. You can visit the lovely Flushing Meadows and look at relics from World's Fairs of previous years. In Astoria, you can enjoy in many world-class restaurants and bars.
If you want to escape from city life you can find a piece in beautiful Parks such as Cunningham Park and Juniper Valley Park. In Queens, you have many options and things to do in every second.
The Queens Botanical Garden made of many small gardens and it gives a really great experience. Also, the Voelker Orth Museum is an urban Victorian era where you can enjoy the arts, nature, horticulture, education and local history. The museum is offering house tours, temporary exhibitions, concerts, lectures and workshops, cultural festivals, and family and school programs.
In Queens, you can also enjoy an art scene. If you think that just Manhattan and Brooklyn have an art scene, you are wrong. In Queens, you can see many traditional and contemporary exhibits. You just need to visit the Queens Museum, Contemporary Art, Noguchi Museum, or the Sculpture Center.
Moving to Queens Logistics: Hiring Movers Saves Time and Money
If you're looking for affordable NYC movers to make your moving to Queens easier, there are many great choices and companies. When you hire movers in Queens you can focus on your plan for moving without carrying boxes and household. You can save a lot of time and energy. You can also hire professional NYC packers for packing unpacking services. So, you will have stress-free moving and you won't have to worry about anything. Also, if you need NYC storage, ask your movers to help you with this service.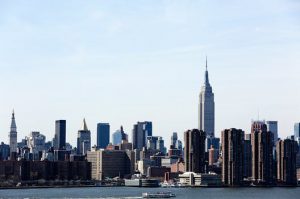 From Queens, you can travel all over the New York City
Many boroughs of New York City are very close to Queens. From Queens, you can travel wherever you want. You can travel by highly developed subway and bus system all over the New York City. Taking one short ride you can go to famous destinations like the Statue of Liberty, Chinatown, Time's Square and Rockefeller Center.
Also, it is easy if you want to take a ferry to New Jersey.
Everything Is Cheaper When You are Living in Queens
If you are still hesitating to move to Queens you just need to know that is cheaper than other NYC areas. The average apartment rent in Queens is over $1,000 cheaper a month. So, if you are moving to Queens, you can really save the money. And it is just price of apartment rent. Also, food, utilities and another cost of living are lower too. For example, if you want to move from Manhattan to Queens, you can save a lot of money for a year.
You can live in Queens and Work in Manhattan
From Astoria in Queens, you can take a 20-minute train ride to Midtown Manhattan, and sometimes the drive is even quicker. Extra twenty minutes of commuting every day are definitely worth when you think how much money can you save living in Queens.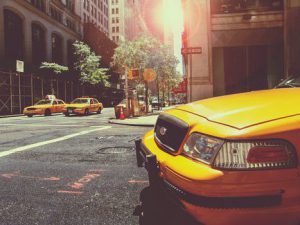 Most popular neighborhoods in Queens
The most popular neighborhoods in western Queens for those commuting to Manhattan are Astoria, Long Island City, and Jackson Heights.
From these three neighborhoods, you can take a really short subway ride to Midtown. Astoria and LIC are just across the East River from Midtown and the Upper East Side.
When we are talking about Astoria we have to say that is one of the best neighborhoods in Queens. In this neighborhood, you can find many young professionals. Also, Astoria is a favorite neighborhood of many families. So, isn't surprising fact that is an increasing demand for housing. Astoria is just 15 minutes or less from Midtown Manhattan.
Jackson Heights is in north-central Queens. This is a historic and heterogeneous area less than a half-hour from Midtown. The rich cultures of Jackson Heights residents give you various sights, smells, tastes, and activities that are difficult to find in other parts of NYC.
Deciding where to live in NYC is no easy task. But, you really have to consider moving to Queens. As you can see, there are many advantages to living in Queens. No matter if you are single or looking for a job or you want to relocate with a family, Queens is the right place for you. Here you can find anything that you want and need. So, think about moving to Queens and contact professional NYC movers to help you.