If you think about it, geographically you are not moving that far away. But still, Brooklyn and Queens are two completely different places. We have Queens – borough with more backyards, less crowded and way more diverse. On the other hand, Brooklyn will give you a more urban feel and provide much better public transport. Therefore, moving from Queens to Brooklyn is something you need to prepare for and think about. We will show you why these two places are different, and how to get to your new address in Brooklyn with ease. Let's start.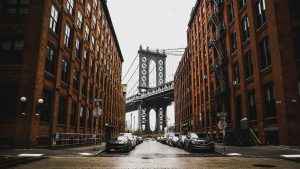 Main differences
You may have different reasons why you are switching your address – it can be a new job, marriage, divorce, making a change, etc. But while you are thinking about it, you need to know what to expect from moving from Queens to Brooklyn. There are a couple of differences between these two boroughs.
Queens
As we already mentioned, Queens is a place with lot more backyards than Brooklyn.  The population density is generally lower, and this borough has a more suburban feel. Queens is generally thought of being a family-friendly place, so many people who are starting their families and can't afford Brooklyn's small apartments, are moving here.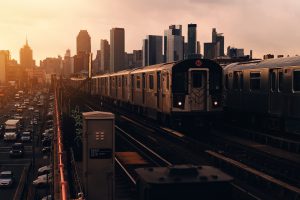 Brooklyn
On the other hand, Brooklyn is an urban place. But don't be fooled – this is quite an old borough, with lots of trees. Moreover, Brooklyn is closer to Manhattan, which is a big advantage if you work there or you want to be closer to the hot spot in NYC. Also, the number of neighborhoods in Brooklyn is greater, so you have many choices when looking for an apartment.  It has a diverse (but also very dense) population as well as geography. There is also a never-ending list of cool spots in Brooklyn, like cafes, architecture spots, museums, restaurants, etc.
Reasons for moving from Queens to Brooklyn
To list all the reasons why people move to Brooklyn is impossible. Some move for business, culture, personal reasons, etc. But we will give you some of the most common reasons why you should move to Brooklyn and adjust to the new lifestyle.
You have more chances to grow a business
Brooklyn is a home for many small and big businesses. The business scene is perfect for startups, and for those who want to grow their business. To live here means to have greater chances to meet the people from your business branch and connect with them. So if you are someone who wants to start a business, Brooklyn scene is the best for you.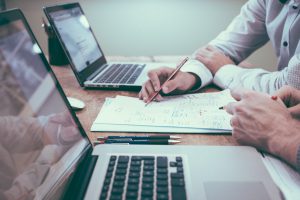 Your money will be spent well
We all know that both rent and buy prices are going up globally. Even so, in Brooklyn, you have a variety of choices and more chances to get more space for your money. If you are looking for a small studio or a bigger family home, you will be able to find a good one here. Furthermore, if you are in the position to purchase a home, you shouldn't worry about the future – the value of it will rise for sure.
Urban feel but calm spots to relax as well
Even though we mentioned that Brooklyn is an urban borough, a hip place to live, it offers the other side as well. You can enjoy your alone time and relax in parks. So it is not everything about concrete and crowd – Brooklyn has a relaxing side as well.
Moving from Queens to Brooklyn – how to do it?
As we mentioned, even though these two places are relatively close, you need to plan your move right. That way you will avoid possible problems and disappointments, and choose the best place for you. How to do it?
Set your budget
Don't start the moving process before you know how much money you are ready to spend. Make a list of all costs that may come your way, and decide what is the budget limit. Be aware that you need to pay the rent, the moving process, some temporary cheap storage space if you need it, etc. Also, check if there are ways to reduce some costs like packing yourself, leaving some things with your friends, looking for free moving boxes, etc. You can also hire some of the cheap moving companies in New York.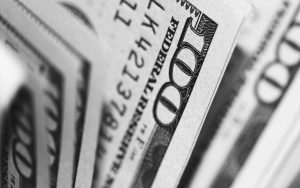 Choose the right neighborhood in Brooklyn
Brooklyn offers a variety of choices when it comes to neighborhoods. To choose the one that is right for you, you need to know what are your needs. Depending on what you want, you will be able to easily choose the right place. To do that, we advise that you take a walk around Brooklyn and see how each part of it feels. Is it too crowded, does it have a right shop/restaurant/cafe close to it, etc? The ones that are the most popular and that we can suggest are:
Dumbo – with the rich cultural scene, many "Instagram" spots where you can take some great pictures, and place of business, Dumbo is one of the most popular neighborhoods.
Williamsburg – this neighborhood offers many music and art places, restaurants, and it is rightly called "the new Soho".
Park Slope – the perfect place for young people aspiring to be professionals in the business. It includes excellent public schools which makes it great if you have children.
Hire professionals
Let's face it – no matter how organized you are, we live in a busy world, and the easiest way to move is to hire professionals. Check out the best Brooklyn movers who can help you with packing and transport. They know the best how to deal with the busy streets of Brooklyn and Queens and move your things with ease. So we advise you to trust somebody who knows what they are doing.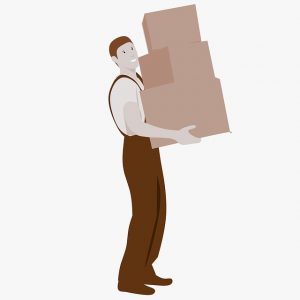 Finally, after all these steps it seems like you will be ready for the process of moving from Queens to Brooklyn. Just be systematic and start on time and you will have no problems! Good luck!