So, you have decided to move from Pittsburgh to NYC. That's great! Now you need to find a place to live, hire some long distance NY movers, and then start your new life. We have already written about checking new movers in NYC and preventing NYC moving problems. But what is living in NYC like? There can be a lot of shocks after moving from Pittsburgh to NYC. We are here to tell you about strange habits New Yorkers have, as well as the places where they spend their time.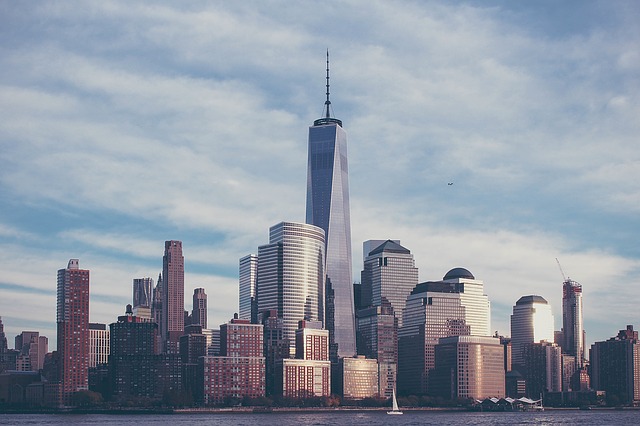 NYC is a strange city. Everybody who has ever visited it say that it is a completely different world. New Yorkers have their own way of life. And it is not easy to get used to it. It is not enough just to hire movers NYC to start living in that city. There are a lot of things you need to accept when relocating from Pittsburgh to New York. We will present you some of them.
Habits and rules of New Yorkers
Becoming a native citizen in New York is hardly possible, but learning the peculiarities of their way of life will be useful. Especially if you are moving from Pittsburgh to NYC, since there are many differences. To learn how to behave like a local, you need to learn some of their habits. For example, New Yorkers love a brunch. It takes place between 11 am and 4 pm on weekends. Friends gather around to chat about the news of the week.
Besides that, you need to know the rules of behavior: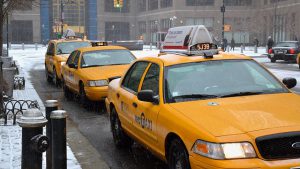 Hail a cab only if the roof light is on. Otherwise, the cab is taken, and you should put your hand down.
Do not get lost in the pedestrian traffic. Follow the speed of the crowd, otherwise, the New Yorkers will bump into you.
In a subway, wait for the passengers to disembark, then quickly hop on so that the doors do not close in front of you.
In New York, they wait online instead of the generally accepted English expression to wait in line. That can be difficult to accept after moving from Pittsburgh to NYC.
New York Cuisine – one of the main reasons for moving from Pittsburgh to NYC
People who like the gastronomy tourism can devote the entire vacation to it. But even with a lack of time, they should try at least a few benchmark dishes. New York does not have any defining cuisine. Popular dishes in this city are the testament of immigrants who once brought their recipes.
A bagel appeared in New York in the 19th century. It is a yeast dough ring, covered with sesame seeds, chocolate chips or other toppings. Usually, people just bake the beagles, and in New York they first boil them, which differs them from all others. In the Big Apple, a bagel and a schmear is popular. If you want to splurge, ask to add you thinly sliced smoked salmon. This is an original dish, which people were trading from pushcarts in the early 1900's.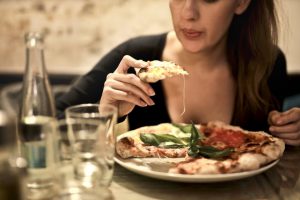 In 1905, America opened the first pizzeria, which served New York-style pizza. It has a thin crust, a thin layer of sauce and triangular slices. Thin layers allow you to make pizza faster, which is convenient for people who are always in a rush in a big city.
European butchers brought hot dogs to the US in the early 19th century. You can find the street vendors of hot dogs all over New York. You can also choose a dish in the modern (chi-chi) eateries. New Yorkers advise trying hot dogs with all the fillings (with "the works"): spicy brown mustard, relish, sauerkraut and onions.
The New York-Style Cheesecake appeared thanks to a farmer who created the key ingredient of this dessert – cream cheese.
Strange laws of New York
You have probably heard that in America every state has its own strange laws. But they seem strange only to us because these laws did not come from scratch, but from precedents.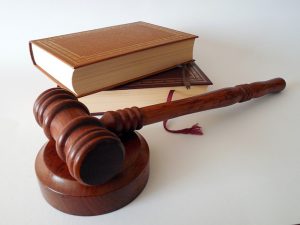 On Saturdays, you can not walk with the ice cream cone in your pocket. But they don't prohibit putting a sweetmeat in a cap or boots.
Are you wearing a mask or some other disguise? You can go to the streets of New York alone. If there are two or more of you, it is illegal.
Politicians are officially prohibited to use curse words and distasteful hand gestures. Apparently, the rest can. Although we do not recommend you to try.
In all offices there are spittoons, and they clean them once a day. Some even hold spitting contests.
After 10 pm it is forbidden to wear slippers in a public place.
When you go into an elevator, do not talk to anyone and stand with folded hands. Villains are everywhere.
Love has its price: for a flirt you can be fined $25.
New Yorkers consider clotheslines an eyesore. In order to dry linen in the open air, you need to get a license.
You can take a selfie with any animal other than a tiger. We advise you to carefully read the sign plates in the zoo and learn all the felines beforehand.
If you dream to become a hero of the cartoon "Up", run no more than 25 helium balloons. The 26th will to get you in trouble.
So, is the moving from Pittsburgh to NYC for you?
We know that moving from Pittsburgh to New York can be a real hustle. New Yorkers are people with their own way life which may seem a bit odd. But, once you get used to it, you will every moment you spend in that enormous city.