There has always been a huge dilemma concerning New York being a good place for young children or not. So, if you're reading this, you've probably done your fair share of thinking. Not to mention that you've probably chosen one of the best neighborhoods for families in NYC for your new home. Now, it's time to tackle a whole different beast head-on. It's time to stay safe and sound while moving to NYC pregnant!
If you're relocating to New York while pregnant, start with a plan
Every move, no matter how small, tends to get more than just messy. There are simply one too many things for you to remember as the day of the relocation is getting closer. So, start with a solid and realistic plan. When pregnant, especially, hormones tend to influence your thinking more than you're aware. To prevent any blunders, we would suggest following these guidelines when planning on moving to NYC pregnant:
A binder is an easy to make, even if you're nearing your due date
A simple way to keep all of your documents, addresses and quotes at hand would be to put them all in the same place. So, we would suggest a moving binder. Be sure to include everything in it, from your packing checklist to the list of possible affordable neighborhoods you will be considering. Don't forget to list everything that goes into the moving van, either.
When pregnant and relocating, be sure to have a realistic schedule

If you're moving to NYC pregnant, start by creating a realistic schedule for yourself!
No matter the occasion, a small checklist which you've had time to think about is always a great thing. When moving to NYC pregnant, you will especially need this. It will keep you on track and help you not forget anything in the process. However, the most important thing here would be keeping the schedule realistic. It doesn't matter if you are only a few weeks or seven months along, keep your pregnancy in mind. You will need more than just packing and booking movers in order to change addresses. Consider all the doctor's appointments and also, proper meals, in order to stay safe and healthy during your relocation.
When you're moving to NYC pregnant, you should begin packing early on
There has been a recent inflood of baby things, hasn't there? Children's items tend to be both bulky and plentiful, so, be careful. The best thing would be to start receiving and buying baby things only after your move, but, we can't control everything. So, to avoid trouble with the large number of toys and onesies, we suggest packing early. This way, even if you run into an unexpected issue during the process, you will have time to fix it before the move. We'd also advise you to consider storage in New York, before your baby comes. There are surely a number of items which you won't be using straight away, but already have.
It doesn't matter how far along you are, you should accept help during your move to the Big Apple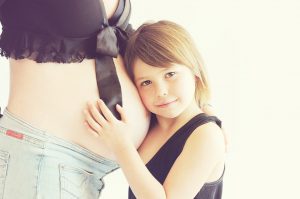 "I'm pregnant, not disabled." – Although these words may be on your mind, we'd suggest using them only in exigent circumstances. Moving to New York is a tedious process for anyone. There are simply one too many things to consider and prepare. Ask your friends and family to help you out. Trust us, they will be more than happy to do so. Not only will it be more fun this way, but also safer and more efficient for you. Besides, helping you with the relocation gives your friends grounds to visit you after you've moved to New York!
Before moving to NYC pregnant, you should get to know your future neighborhood
Internet is a true miracle, in every sense. So, we'd suggest using it to the fullest potential. Think about checking out different areas in NYC which are good for families, as well. Of course, a broker in the city might be able to make this an easier process. After you've done so, it's time to find out more about the chosen neighborhood of NY. Look up fun places online which you could visit with your family later on. There are plenty of beautiful playgrounds and parks in the city which can be reached easily. Not to mention that public transportation is very convenient, on top of being cheap.
Before moving to New York, visit the doctor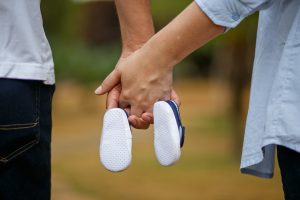 Be sure to go for your regular check-up, even if you're feeling completely fine. It's time to arrange your medical files, as well, before the move. Have them at the ready in your binder to give to your new physician. Your doctor will be able to give you good recommendations for a clinic in the Big Apple. We'd suggest that you also go for a check-up the day after relocating to NYC pregnant. Just to stay on the safe side!
It's time to pack a three-day bag for your moving day
When pregnant, you begin to defy logical reasoning. And, that's perfectly alright! There are probably some things that you are inexplicably attached to. It could be a soft blanket or a specific hand cream. Some women even have a pillow which they prefer over all others while carrying. So, to prevent hysteria when moving to NYC pregnant, we'd suggest not sparing space. Pack everything that you may need into a three-day bag(s). If you're not certain what the items should be, take notes on what you 'can't live without' throughout the day. And then, you'll be set for a comfortable move to New York!
Even if you're relocating to New York, don't forget that you're expecting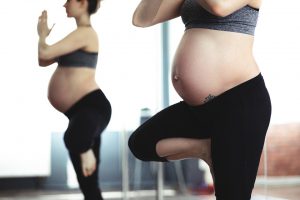 Relocating to New York without stress is pretty much impossible. However, minimizing the strain on both your physical and mental health is possible. Take some time aside to simply take care of yourself, despite the chaos. Sometimes, even a short nap or a hearty meal can make one feel much better. Set aside some extra time to go for a walk around your neighborhood. Also, a great way to take care of yourself is parental yoga!