New York is the largest city in the USA and a place in which every creative person can realize himself. Here are the best theaters and musicals of the country, as well as the largest number of jobs. That's why many people from Indiana decide to move to that big city. Moving from Indiana to NYC can be difficult since there is a long distance. Also, New York is a completely different world! You may have bought a place to live and hired movers and storage NYC. You may have even found movers for your pool table but that's not all.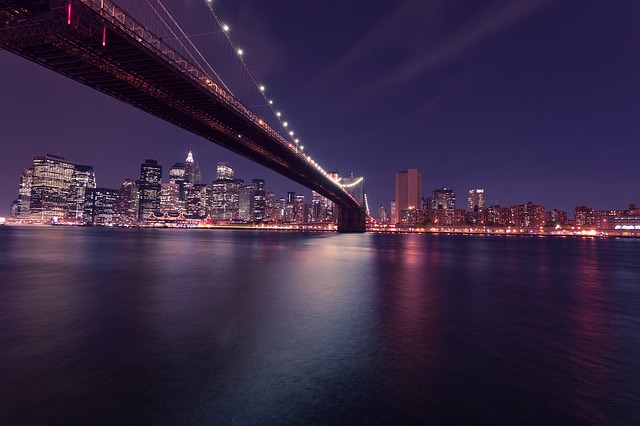 When you decide to move from Indiana to NYC, you need to be aware that it is a big change. Moving is not only about finding where to get free cardboard boxes, packing your stuff and relocating. It is more about changing your habits and getting used to the new city. We know that can be hard. That's why we made you this list of life habits in New York City.
Moving from Indiana to NYC can be easy if you remember the following
1. Buzzing horns are like a drug for a New Yorker
This is the first thing you will notice after moving from Indiana to NYC. First, you will move through the streets of New York, and the traffic will annoy you. But over time a strange thing happens – a large number of cars begins to calm you down. "Does it sound like a soothing ocean?" This is how the New Yorkers explain this phenomenon. And if you go out of town, where it's quiet and there are just a few cars, then the silence will torture you.
2. Celebrities are the same as we are
Do not look at them, do not smile at them, and, for God's sake, do not ask for an autograph. You are a New Yorker, you are already a star.
3. $1,600 a month is enough – not true
For the privilege of living in the Upper East Side, you will pay $1,600 for a room with a simple double bed.
4. "Cozy" in the description of the apartment is completely different than what you thought
In the ads for renting the apartment is often written "cozy." First, you might think that this means a nice one-room apartment, perhaps in a brick house with a fireplace. In fact, this means that you can touch the hand of your refrigerator without getting off the bed. Seriously, in New York, there are hundreds of apartments that have an area of 2,000 to 3,000 square feet. But, they all cost more than $1,000 per month.
5. Cheap little winter garden on the fire escape
If you want to make yourself a green corner in New York, you will have to pay extra. And now you have your private piece of open space …. on the fire escape.
6. Tuesday is a second Friday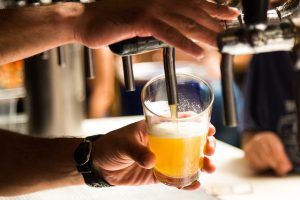 In New York, your workday will take 10 hours a day from your life. And this is the norm (even if you are just an assistant manager). This means that on Tuesday night you will no longer have the strength and you will need to drink a glass (or seven).
Good news, New York has the world's best network of bars. Therefore, sitting and drinking on Tuesday night is a tradition of hard workers from New York.
7. The best therapist is your neighbor
Everyone in New York lives in a furious rhythm and the best psychotherapist for everyone is a neighbor. That's why they are so human, because they constantly "rest" with each other, even if they met a day ago.
8. In New York are the most delicious bagels in the US
Of course, pizza and hot dogs are eaten by everyone and everyone knows about them. But very few people know that in New York you can find the most delicious bagels, at least in the US. Amish make them from natural products and bring thousands of them to the city daily.
9. Black is the new black
Here everyone follows the fashion, but black has always been, is and will be the most fashionable color of New York.
10. Manhattan is "the city"
For everyone, from wealthy bankers to taxi drivers, Manhattan is "the city". If you say "the city", then you are in Manhattan.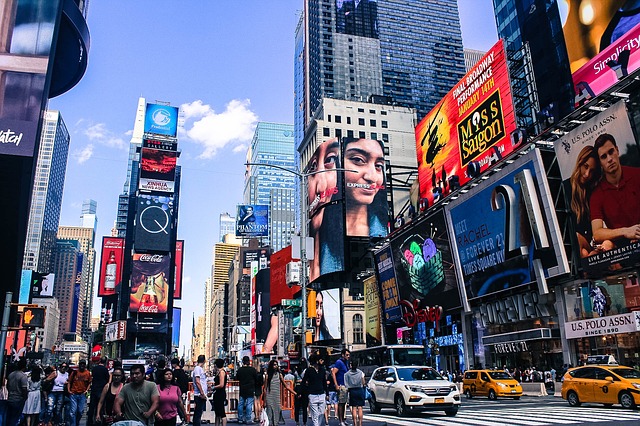 11. Bike is cool, which can be strange after moving from Indiana to NYC
There is no bad weather for a New Yorker if he is on a bicycle. Especially since it's free fitness.
12. Fresh cocktail for 14 dollars
If you want to drink natural juices, then get ready to pay. Natural cocktails are not less than 14 dollars, and this is 7 pizzas!
13. You will start reading tabloids
Have you never read a newspaper? Oh, you will indeed. You will love the New York Times and you will read it with a cup of coffee catching the colorful headlines.
14. Brooklyn is the new Manhattan
Brooklyn is changing and therefore becoming more like Manhattan. And they have mutual dislike. Keep that in mind if you are moving from Indiana to NYC.
15. New Yorkers complain a lot, but they will never move
New York is a center of art, culture, and music. There are a lot of restaurants that can compete with any restaurant in the world. Residents of New York complain about everything, but they will endure. They will never leave this city, which tightens like a heavy drug.
Main reasons to move from Indiana to NYC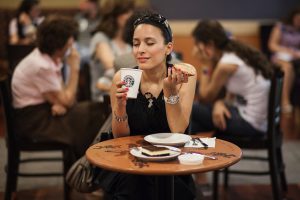 If you are still not sure if moving from Indiana to NYC is for you, here are some reasons for doing that:
People from different cultures and different professions live in New York. In general, the most interesting ones are already here!
New York has four seasons – winter, spring, autumn, and summer. And each of them is unforgettably beautiful! But, that's not new for you if you are moving from Indiana to NYC.
Every month in New York has some exciting parades and festivals.
New York, by the way, has very good restaurants, for every taste, every cuisine in the world! Also, coffee in New York is something special.
New York is one of the most liberal places on earth.