If you have decided to move you know that all of your things need to be moved and transported. That is not a problem when it comes to clothes and smaller items. You can easily pack them yourself and moving and storage companies in the Big Apple can load and transport them with ease. When it comes to heavy items things can get somewhat tricky. You can try moving heavy items with ease but we wouldn't recommend it since you can get injure or damage your belongings. However, your reliable movers will be up for the task and they will do it in an easy and professional way. They are already experienced when it comes to lifting and moving heavy items with ease. We will give you some advice about what to pay attention to when moving heavy items and which tools to use.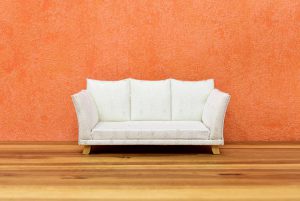 What to pay attention to when moving heavy items
The first thing you should know when it comes to moving heavy items is that you will need help. You can get the help of movers or of your friends. Your friends will probably be glad to help you. However, they are not experts for moving heavy items and neither are you. On the other hand, your movers are experienced professionals who will make sure everything goes smoothly. If you have a lot of heavy items that need to be moved your movers might charge extra. You are probably wondering can you actually find cheap movers in New York? Well, you can look for special discounts and deals, even when it comes to moving bulky items. So as we said, if you want to avoid injuries or damage you should hire professionals to lift your heavy objects.
Prepare the route
You should prepare the moving route for your movers. If there are any obstacles on the way you should move them. Your movers will need a clear transit to move and take out those bulky items out of your home. They will need important information
You need to point to the doorways and entrances and exits they will use
Measure the furniture and give them the information if it can fit through the exits or not. They will have a backup plan if you inform them in time. When you hire decent movers, give them all the info they can get.
You should lift carefully
If you want to lift something heavy before your movers arrive you should do it very carefully. Do not try to lift with all of your strength at once. Test the weight of the object first. Try and lift one side of the object slowly. You should always get help before lifting anything. Your body posture an movements have to be appropriate when you are lifting heavy items.
You should bend the knees. Never bend from the waist. Your back needs to be straight and upright
Another useful piece of advice is to always keep the item close to your body while you are carrying it.

Pay attention how you're lifting heavy objects
Always push, never pull
The secret to moving heavy items with ease is pushing rather than pulling them. When you pull a heavy item, like a piece of furniture, you have more control over the entire process. You will have visual control as well. You will be able to move and push the heavy item in the right direction.
How to move furniture
The heaviest items you will have to move will probably be pieces of furniture. The first trick you should apply is remove everything. This way you will make the pieces of furniture lighter. Remove all of the drawers and shelves. Some shelves and cabinets can be taken apart. Be sure to do this. It will be much easier to transport and move them in pieces. When you disassemble them save all of the nuts and bolts. You will need them later to reassemble everything.
Prepare furniture pads
You will need furniture pads when you move furniture. Your movers will obtain them. They are very important because they will protect your furniture. Your furniture will not get scratched or damaged when transported.
Sliders are your best friends when you need to move heavy furniture. You lift one side of the furniture and put a pad under it. You do that with all of the other sides. Afer you do this you will be able to slide and move your furniture around with ease.
Prepare newspapers and blankets. You can use old blankets, newspaper, and cardboard to move and push the furniture across the room. This will protect your floors from damage.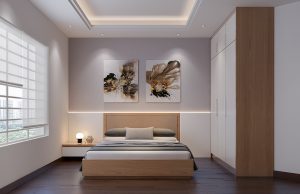 How to move appliances
Home appliances can also be very heavy. Besides furniture, these are the heaviest items that need to be moved. First of all, you need to prepare them for the move. Make sure you remove everything from the surface and from the inside of the appliances. Defrost your fridge 24 hours before the move. Turn off gas on stoves and water lines on washing machines. Loose cables can get in the way and cause problems. You should tape them to the back of the appliance.
You will need a dolly
When you move appliances like a fridge you can not lower it on its side. If you do this the liquid will run out of the compressor. You should use a dolly. If you put appliances on it they will stay in an upright position. That is very important when moving and transporting them. This is quite simple. You lift one side of the appliance and put a dolly under it. After that, you just strap it and tilt the dolly backward. Your appliance is ready to be moved. If you have to lower it downstairs you can make an improvised ramp. You can do this by putting two boards over the stairs. When you stand between the boards you can control the movement of the dolly.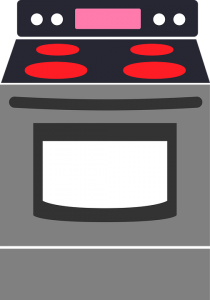 Use smaller boxes
Pack heavier items inside smaller boxes. Transport electronics in original packagings and don't forget to label the boxes. We hope this advice about moving heavy items will come in handy.