New York is indeed a special place. People from all around the globe dream of someday being New Yorkers themselves. However, we all know that moving to New York is not the easiest thing to do. Before everything else, there is the expensiveness of this city as a huge obstacle. But, if you were wise and found the strength necessary for moving to New York, read on. Today we will show you that moving from South Africa to NYC is not an impossible endeavor.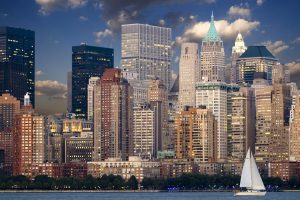 Make sure that you are ready for moving from South Africa to NYC
Before deciding to move, you first need to be 100 percent sure of your decision. Sure, you can always move back home after relocating to NYC, but this whole going back and forth will cost you. Therefore, before moving to NYC from South Africa, you first need to do a couple of things.
Research the city and its standard of living
As we have already mentioned, New York is an expensive city. You need to take a look at the statistics and average prices before moving there. The worst case scenario would be for you to move there and find out that you cannot afford a comfortable life. Also, research schools and universities if you are moving with kids. You need to be prepared for the future and not just the present moment.
Visit New York
Of course, this is under the presupposition that you have never been to New York. However, before moving from South Africa to NYC, it is crucial that you experience the city at least once. South Africa and New York are very different. It is necessary that you see whether you are ready for such a change. On that note, try to go beyond the tourist attractions and visit small shops and supermarkets. Only then will you see if you feel comfortable in New York.
Save money before moving from South Africa to NYC
New York is a lot more expensive than South Africa. In order to move to NYC, you will have to save money carefully and for a long time. Of course, the amount of money saved up depends on many factors, such as your economic state of affairs and your lifestyle. However, the amount of money saved up should be significant, since you will have a lot of moving costs NYC – related to pay.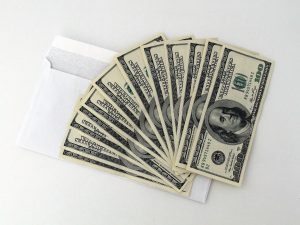 Find a job in NYC before moving from South Africa
You cannot survive anywhere without a job. The cost of living keeps on rising all around the world, and especially in the developed countries. Therefore, you first need to find a job or at least know that you are eligible for one in NYC. The first step to finding any job is making a fascinating CV. An informative resume will open many doors for you after moving from South Africa to New York. Here are some pieces of information your CV should contain:
Your educational background.
All of the work experience you had before moving from South Africa to NYC.
Individuals skills you find important.
It is always a good idea to get your CV made by a professional. They know how to make you look good.
Have Skype interviews
After sending in CV`s, we hope you will get invited to some interviews. The advantage of the 21st century is that now you can talk to someone across the globe from the comfort of your room. After scheduling interviews, you need to focus on your appearance and clothes. No one will hire you if you look unkempt. Also, be sure to be punctual. It is of extreme importance.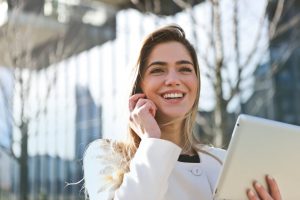 Find a home in NYC before moving from South Africa
Moving and not having a house is terrifying. Therefore, before moving from South Africa to New York City, you need to find a great home for yourself. Luckily, the Internet has all of the information you need. It should not be too hard to find a house or an apartment that you will like. The best thing about NYC housing is that you have many options. But, first things first. Before everything else, you need to decide in which New York borough you want to live. Here are some of your options:
Greenwich Village – if you are financially very stable, this is the place for you. Greenwich Village is one of the most expensive NYC neighborhoods.
Meat Packing District – known for its fine dining and nightlife.
Brooklyn – an up-and-coming NYC borough. The life in Brooklyn is on the slightly cheaper side. Brooklyn movers are also cheaper than Manhattan movers, for example.
Of course, these are just a couple of suggestions, but there are many more boroughs in NYC to choose from after moving from South Africa.
Choose a property before moving from South Africa to NYC
After making the initial step and deciding in which borough you want to live, you should decide on the specific property. Things to take into consideration when choosing a property are:
The immediate neighbors.
The number of rooms.
Square footage.
It is important to have enough space for your belongings. Of course, you can always find a cheap New York storage facility to keep the stuff you have no place for in your home. The good thing about moving to New York from South Africa is that you have many options.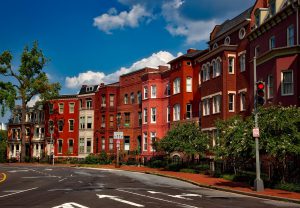 That would be our short guide to get you started on your adventure of moving from South Africa to NYC. Among other things, what is important is to hire reputable NYC movers to handle your belongings. After doing that, you should relax and remain positive. You`ve got this!