High costs of living and fast lifestyle are the main reasons why people are moving out of New York City. If you're tired of that too, and you'd like to live in a much affordable and larger home, consider moving from NYC to Seattle! We'll show you the amazing benefits of living in Seattle. Read our article below and find out why Seattle is among the most popular cities for ambitious singles, growing families, young entrepreneurs, and retiring seniors. Hire long distance movers NYC and relocate your household to Seattle easily and without stress.
Things to know before moving from NYC to Seattle
Let's see some important facts before moving from NYC to Seattle. Seattle was ranked as the 4th fastest-growing metropolitan area in recent years. It is the largest city in the American Pacific Northwest, and the 15th largest city in the United States. This city is located on a land strip between the Pacific Ocean and Puget Sound, so it has a very large natural harbor and is a major trade route for most goods between the Americas and Asia. The economy of modern Seattle is based on the high-tech industry with leading companies like Microsoft and Amazon.com. Costs of living, housing, driving a car, healthcare, everything is more affordable than in NYC. Looking for professional moving services? Check commercial movers NYC and choose the best services.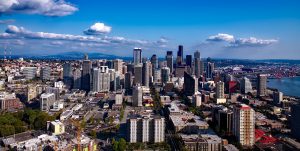 More sunny days to enjoy if you're moving to Seattle
Are you fed up of cold and snowy days in New York? If you're in doubt about moving from NYC to Seattle, just think about the weather. The snowfall rate in Seattle is much lower than NYC's, and temperatures are more consistent. You'll be able to enjoy more beautiful and sunny days outside. The summer days are warm, dry and mostly sunny.  And it doesn't get as hot as other parts of the country. There can be periods with rain but many Seattleites argue that the gray days fuel the culture and inspire the people. Before relocating make sure to discover your rights and responsibilities when you move.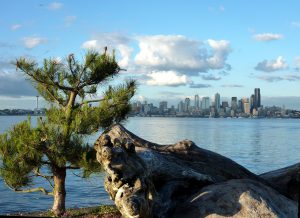 There are great and affordable neighborhoods
Yes. There are many affordable neighborhoods in Seattle than in NYC. Moving on a budget? You can always find some useful tips and learn how to negotiate cheap rent. But, choosing the right neighborhood, it won't be necessary. Whether you're seeking a stable family-friendly neighborhood or exciting location, Seattle has something to offer for everyone. We'll give a few suggestions:
Kirkland – a safe and homey neighborhood with a rent of under $2,000.
Madison Park – a luxurious beachfront community with a monthly rental rate of $3,753.
Queen Anne – one of Seattle's largest neighborhoods where you can find everything, from houses, multiplexes, condos, and apartments with the median rent of $2,387.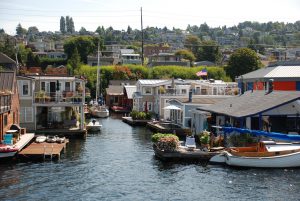 Crime and violence rate is low in Seattle
When it comes to moving from NYC to Seattle, the question about crime and violence is very important. But we have great news. Seattle is considered one of the safest cities in the United States. Seattle has seen a major decline in any criminal activity in recent years. The safety survey has shown that 78% of Seattleites stated they felt safe walking around the city at night, compared to only 43% in New York.
Driving a car is more affordable
Honestly, the traffic in Seattle is not so different than traffic in NYC. But moving from NYC to Seattle means owning and driving a car is much affordable. More than 56% of New Yorkers don't own a car because of high costs, parking issues, and terrible traffic. NYC has the 2nd worst traffic in the country, while Seattle was ranked at 9. Both the City of Seattle and Washington State make improvements as the city grows. They are trying to reduce traffic by providing public transport options and improving road and highway efficiency.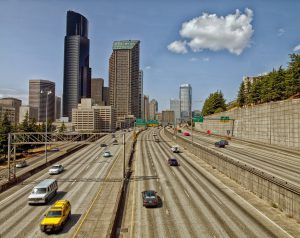 But – say goodbye to the subway
Well, driving a car could be a benefit of moving from NYC to Seattle, but on the other side, you'll have to say goodbye to the subway. Living in NYC, you probably used to travel by subway. Unfortunately, Seattle doesn't have subway transportation. But, you'll find the traffic in Seattle considerably better than in New York. You can go to work by using new light rail lines, metro buses, trollies, or the Sounder train.
Business & education opportunities are growing
New York may be the best place to fulfill your dreams and pursue your career, but Seattle is not far from that, too. Business and education are constantly growing in Seattle. Did you know that over 50% of Seattleites have a bachelor's degree or higher? It's an excellent place for growing startups and young entrepreneurs looking for talents. The economy of modern Seattle is based on the high-tech industry. Large companies like Amazon.com, T-Mobile, Alaska Airlines and Microsoft have their bases in the city. Seattle is also a major trendsetter as the origin of famous Starbuck's Coffee. Some of the biggest industries in Seattle include electronics, travel & tourism, aerospace, food, etc. Seattle has one of the best universities in the U.S. – the University of Washington.
Don't forget to hire professional movers when moving from NYC to Seattle
And the last, but not the least important thing to consider before moving from NYC to Seattle, is to hire professional movers. Wondering how much does it cost to move? Don't worry, it won't cost a fortune. You can find affordable movers on a budget, but research carefully. There are moving scams and fraudulent movers who offer low prices to attract people's attention. Read online feedbacks and other users' reviews to avoid rogue movers.