How to go about moving from NYC to PA? Moving, in general, is not an easy thing to go through for a plethora of reasons. There are many things that you have to think through and to go through. From hiring a reliable moving company to choosing the best moving date, planning a move is not an easy task to deal with. You will also have to deal with a lot of paperwork regarding the move. Things such as medical records and the school records of your children won't move themselves. That is why as you think about moving to Pennsylvania, it is important to be aware of the fact that you must plan the move properly unless you want it to get really complicated. That is why we prepared a guide on the essential elements of moving to make your relocation from New York to Pennsylvania an easy one.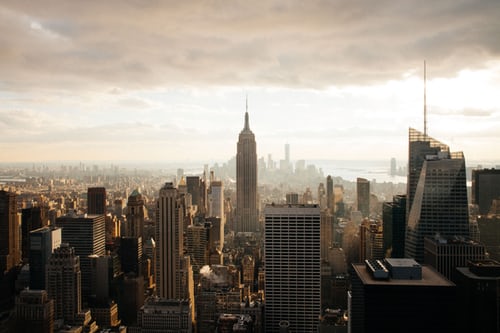 The key lies in good mental preparation
Before you start making the plan for moving from NYC to PA and hire cross country movers NYC, you must first prepare yourself mentally for what is before you. Now, moving from NYC to PA is not as huge a move as is moving from NYC to Miami. At least geographically speaking that is. However, practically every move is, one way or another, a stressful one. That is why you will do yourself a great favor if you spend some time thinking about the task ahead. When people think about moving, they usually think about packing and moving your belongings from point A to point B. In reality, what a lot of people learn the hard way is that the emotional aspect of the move should not be underestimated. From the emotional side, you can end up in big trouble if nostalgia hits you during the move.
Especially so if you are completely unprepared for what is happening. The reasons behind moves can numerous. Perhaps you have gotten yourself a nice new job or you have climbed up the ladder of the current job? Or, you decided that you want to start a new life and Pennsylvania seems like the right place? It may be possible that the relationship with your partner has broken down and you are looking for a way out?  These are all realistic reasons for moving. What matters is that you instill in yourself the faith in a positive outcome. No matter how hard things are looking at the moment, one day you will feel better about everything. So, once you start planing the move just think how you have already handled so much in the past have pushed through and things will be a lot easier.
You need a good inventory list to help you
People tend to underestimate the usefulness of inventory lists, However, they are actually one of the most helpful things that you can get when going through a move. They can be useful in more than one way during and after the move. Firstly, as you make the inventory list you should divide according to each of the rooms in your household. It would be best if you sorted out things according to rooms. For example, on the inventory list put "K6" beside an item which you put Kitchen box number 6. That way, when the unpacking time comes, it will be easy to plan your unpacking schedule if you know where each item is located. However, moving from NYC to PA means that you are moving over a longer distance.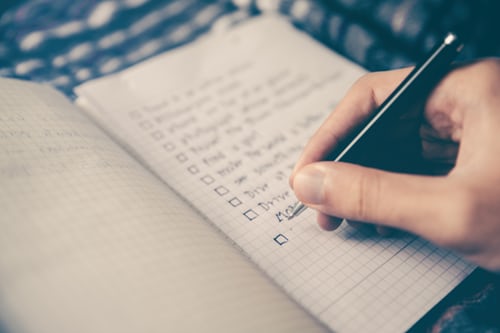 That means that your things should be packed even better then if you have been moving two blocks away. Now, with packing NYC movers can help you out in a professional and efficient way. However, being careful is rarely a bad thing. Having a moving inventory list helps you stay safe in case of having to file an insurance claim. Sometimes, even if everybody does their job in the best possible way, things can still break or get damaged. In such cases when you have to file an insurance claim, you will need your inventory list as one of the documents that you will have to provide during the process. Since moving around New York City alone can be a challenging task, moving to another state is bound to be tougher. Hopefully, you won't have to use it though, but better safe than sorry. 
Do not hesitate to call professionals to assist you with moving from NYC to PA
As we have said already in the introduction, hiring a moving company to assist is a normal thing. However, much like with the inventory list, people tend to disregard the importance of a moving company. It is true that in some cases, you may not need the help of a professional moving crew. For instance, in case you have a group of friends that are all available and willing to help out with moving. And at least one of them has a van or a truck. Or, you may be moving across the street?  These are some instances in which you may need the movers' to help. However, in pretty much all the other cases, you will need their help. That is why they are there.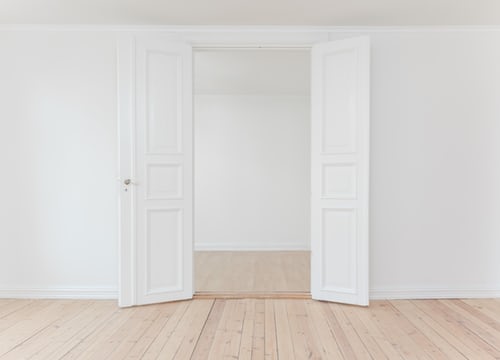 Their sole purpose is to help with moving from point A to point B. So, do not hesitate to call them as soon as you decide you are going to move to a new home. This is especially true when moving to another state. If you are not an experienced traveler, you may miss out on certain crucial details that the movers are most likely quite familiar with. Furthermore, it is important to emphasize the fact that movers can help you with all sorts of moving services. For instance, they can help you pack and move your office, not just with your home. Some of them even specialize in things like moving safes, pianos, etc. Having a mover by your side, especially when moving from NYC to PA is a very smart move.