NYC's fast lifestyle, high costs of living and traffic everywhere are the main reasons why people are moving to other cities. If you want to enjoy a more peaceful atmosphere but live in an urban and modern area, consider moving to Los Angeles. Moving from NYC to LA is very exciting, but requires a good plan and organization. But, don't worry. We have some useful tips and important information to consider before moving. And if you need professional help with relocating your household to LA, hire cross country movers NYC.
Find an affordable moving company for moving from NYC to LA
Finding a reliable and affordable moving company is highly important when moving from NYC to LA. Only professional movers are experienced on a long-distance and have the proper equipment to relocate your household. Movers offer packing and moving services, as well as moving insurance. An average moving from New York to Los Angeles for a 1-bedroom apartment costs of $2,586, while prices for moving larger apartments can go up to $10,000. Make sure to calculate costs and prepare a moving budget. Packing and relocating fragile and expensive items is the best to be done by professionals. Check packing NYC options and choose the best for you.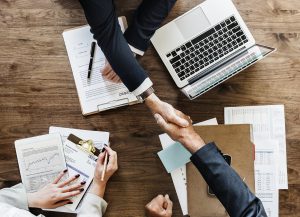 Choose the best neighborhoods to live
One of the most important things when moving from NYC to LA is to choose the best neighborhood to rent an apartment/a house. Los Angeles is bigger at 503 square miles compared to New York's 468 square miles, but it has only 3.82 million, compared to New York's 8.245 million. Since LA is huge, there are many great districts and neighborhoods, but we'll give you a few suggestions to consider:
Downtown LA – an urban area with rich nightlife and many companies residences. But, monthly rental rates are above $2,000.
Beverly Hills – expensive but friendly neighborhood. Higher rent prices but also amazing job opportunities!
Silver Lake – affordable neighborhood with amazing street art, craft breweries, unique attractions, and a more peaceful life.
The South Bay -affordable houses and mansions by the beach.
Pasadena – a self-sustaining city known for classic Victorian-era architecture.
When you choose the best neighborhood to settle, find out how to negotiate cheap rent and save some money.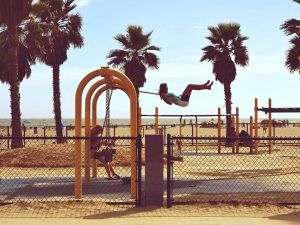 Compare the costs of living
NYC is one of the most expensive cities in the world. This is why so many people are moving from NYC to LA and other cities in the U.S. The costs of living are high in LA, but not as much as in NYC. The median income is in the mid $50,000 range. The average apartment rents in the city are $2,000. Still, there are affordable neighborhoods where you can find modest 2-bedroom homes for $1,700. If you rent an apartment in LA, prepare for driving a car. A car is the most used vehicle for transportation. Find the best cheap moving boxes in Brooklyn and move on a budget to LA.
Explore job opportunities
Moving from NYC to LA because of job opportunities? If so, let's see some employment facts. Los Angeles is known for its entertainment industry and creative economy. Many residents in LA are freelancers and contractors working on movies, museums, fashion, and broadcasting. The financial sector in LA is also strong as well as banking and investment economy. Los Angeles has a strong aerospace manufacturing and engineering economy. You may find your dream job here.
Check the weather
The weather conditions and climate is what concerns people the most while moving from NYC to LA. The climate in these places are different. Los Angeles enjoys a Mediterranean climate. This means that most of the year, residents enjoy hot days, while winters are mild. If you live along the coast, you can feel the ocean breezes during summer. The average summer temperatures are around 85 degrees. From February to Arpril there is the rainy season. Compared to heavy winters in NYC, in LA snow may fall once a decade and barely lasts a few hours.
Inform yourself about driving a car in LA
If you're moving from NYC to LA and own a car consider this. More than 54% of NYC citizens don't own a car due to high costs, lack of parking lots and terrible traffic. Instead, they take taxis or the subway to get wherever they want. Both LA and New York have the worst traffic in the country. But unlike NYC, California has enough space to build broad and multilane highways. Most citizens in LA own a car, but there are also public buses and commuter rail lines. The only bad thing is that gasoline is expensive.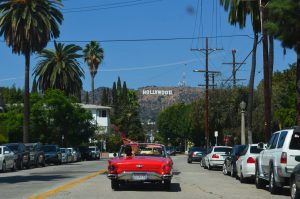 Get some taxes info
What to know about taxes while moving from NYC to LA? The tax situation is similar to in NYC, but LA doesn't charge citizens a separate income tax for living in the city. LA increases tax revenues with a sales tax of 5%. The property tax for Los Angeles is 16%, while a marginal state income tax rate is 13.3%. But if you're driving a car, prepare to deal with the highest gasoline prices in the nation due to fuel taxes.
Real estate market
When moving from NYC to Los Angeles, it's good to explore the real estate market in Los Angeles and find out what you can expect. If you're moving from NYC to LA permanently, you need to consider real estate markets. New York City may have the highest real estate prices, but prices in LA are not much cheaper. The average home in LA costs over $600,000. Being a first-time buyer in LA is not easy, because most lenders require six-figure incomes to qualify. But, the good thing about real estate is that LA has a wider variety of property options than NYC. You can find affordable single-family homes in a residential neighborhood.