Moving from NYC to a small town brings quite a lot of benefits to it. First of all, you need to hire cross country movers NYC that is obvious. You can consider the day when you get to your new home a fresh start from a fast and hectic life. Once the dust settles, the only thing left for your family is to enjoy some peace and calm. This most definitely means that you are done with the hiatus that comes with public transportation. Moreover, traffic jams, expensive coffees, and food alongside high costs of rent are gone. To put it simply, a life without a certain budget amount all the time is gone. That can be one of the motivation factors when making that moving decision. You understand this. With a move to a small town comes an increase in life quality.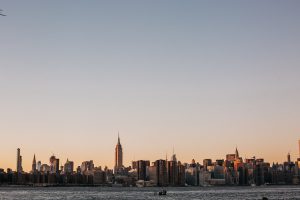 Moving from New York to a small town – the quality of life
With reaching a decision for moving from New York to a small town comes a significant increase in life quality. That means that you and your family can share much more time together. Making memories and perfecting those hobbies of yours. Now prior to making a choice about which small town you move to. You need to learn about cheap storage NYC and the benefits you get with it. With all the trouble that goes with packing, you could certainly use storage. That puts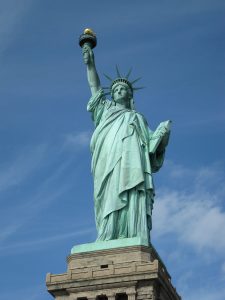 your mind at ease and makes sure your stuff is secure. With small towns, first, you notice that that price range is lower. That means for your family much more things are affordable. Moreover, a transition to a smaller and peaceful neighborhood makes sure you replenish your energy. And with a clearer and with more focus you are ready to tackle anything that comes your way.  
Moving from New York to a small town –  No more terrible traffic
One great thing when it comes to moving from NYC to small town is – no more terrible traffic! The streets of NYC are overcrowded with tourists every single day. If you've lived in New York, you know that there isn't much personal space while walking around. Besides, the traffic jam in New York is something citizens hate the most. Sometimes a taxi drive of 10 minutes can last up to one hour. This is why most people use the subway. On the other side, in a small town, you can walk everywhere easily and fast, and use various types of transportation. But, don't forget one thing. The small town will have fewer transportation types, than NYC. You'll probably need a car. Moving out of NYC? Learn how to prepare for a long-distance move.
Prepare for
lack of job opportunities
New York is the best place in the world for finding dream jobs. It's the place with endless job opportunities, and you definitely can't find such opportunities in a small town. Also, this is the reason many people are moving to New York. If you're a hard-working person looking forward to starting a business or achieve high business goals, moving from NYC to a small town is not a good idea. Just imagine living in a small town, where there's no chance to do a part-time job and study or taking care of your kids. Definitely not so great idea. Make sure to take a look at the pros and cons of expat life in NYC.
Lifestyle and perspective change
Moving from New York to a small town gets you more than just more quality time with family. There is a number of perks to take into consideration. Some of these might be a slower pace, fewer crowds, less crime, budget-friendly and much more. Let us discuss some. With a slower pace, simply means you stay away from the hustle of the big city.
A relaxed pace is a welcome change from the trouble of the big city. It goes without saying that the costs of living are much lower. Everything that you needed back in the big apple is now cheaper then you can imagine.   For example, you can get the entire house worth of groceries for the price that can cover the studio apartment in NYC. That says something.  Moreover, our preference is less crime then NYC. This means you don't need to lock your car doors during summer or leave a window open. That's a pretty good benefit.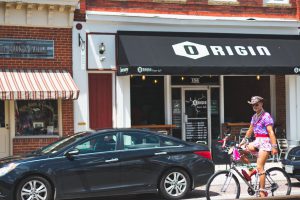 Get ready for more family & friends time
And finally, the best thing about moving from NYC to a small town is more family and friend's time! NYC is known for a fast lifestyle. People are spending too much time working and chasing their dreams. Everyone is busy. People are rushing down the streets and crowds are everywhere. Basically, you're happy if you have enough free time in NYC to spend with your family.
As for the small town, people are living in a more slow and relaxed atmosphere. They are not so under stress and thinking only about jobs and how to pay high costs. So, if you're moving to a small town you can finally relax and have enough time for yourself, family and friends. Next, you'll have more free time to make parties, do outdoor activities with your kids and visiting your friends. Besides, you'll get a chance to live peacefully after hard-working in a Big Apple. 
Enough space for gardening and pets
Living in New York, usually means living in a small apartment without enough space to keep plants or pets with you. But living in a small town is much affordable. Because of that, you'll have a chance to live in a bigger apartment or house. You can finally get a chance to try some gardening or buy a pet! This will delight your kids if you present those as benefits of moving to a small town. They'll be able to play with pets in their own garden, or plant their own food! Sounds exciting to us!