Are you fed up with the fast lifestyle of New York? Are you bored with the crowds and traffic, the cold weather and the high cost of living? If it's like that, consider moving from NY to Texas! Besides, you're not the only one, as people in the US are relocating for many reasons, such as job opportunities, affordable housing, lower costs of living, low crime rates, pleasant weather, etc. Prices and costs of living in Texas are much lower than in New York. For example, you can find big apartments in Austin only about half as much as small apartment price in Manhattan. And if you're fed up with crowds and traffic, you'll feel more space to breathe on the streets of Texas. Think about your preferences before you consider moving from NY to Texas. If you're moving from NY to Texas, consider hiring NYC interstate movers to move your belongings quickly, efficiently and safely.
Why more and more people are
moving from NY to Texas
?
We'll try to give an answer. According to a new U.S. Census Bureau report, of the 15 fastest-growing cities larger than 50,000 people, seven are in Texas. This also includes the top three: Frisco, New Braunfels, and Pflugerville. San Antonio is one of the cities with the greatest population by adding some 66 citizens every day! San Antonio now has more than 1.5 million people and ranks as the nation's seventh-largest city, just behind Philadelphia. But don't worry, there are no such crowds on the streets like in NY. Houston is America's fourth-largest city and is also the most diverse large city in the nation. No taxes and lower costs of living are the reasons why more people are moving from NY to Texas. Texas expanded its housing supply by 10.3 percent for every household during the period, more than double the rate of New York.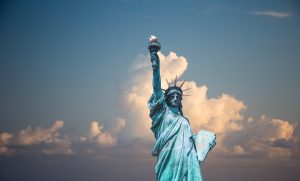 Moving company or
…
DIY relocation?
If you're moving from NY to Texas, experts suggest to not to try DIY relocation. And you say that moving companies are expensive to hire? Yes, any kind of moving companies in NY is very expensive and too much for an average budget. Many places will charge you an additional $800 specifically as an extra for New York City pickup fee! We suggest to pack your essentials and carry them with you on the plane. You can choose two suitcases and a carry-on option. Besides, in Texas, you can choose to buy at lower prices or second-hand furniture. You can move your clothes, computers and other small articles with you on the plane. Consider moving to Texas? Hire long-distance movers NYC and avoid any possible accidents and troubles than can happen during DIY relocation.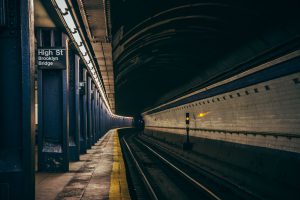 Low taxes
Moving from NY to Texas? You'll be surprised to know that, while tax burden in New York is the highest of any state, there are NO state income taxes in Texas! Most of Texas' tax revenues come from taxes on businesses, property, and retail sales. The effective property tax rate across the state is 1.7%. This means – more savings! Compared to NY where the state collects $7,400 per resident, Texas collects $3,500! What do you need to pay? If you want to start a small business in Texas, expect to pay employment and sales tax. You'll also pay taxes on retail purchases. In Dallas and Austin, you'll pay 8.25% in retail tax, while in Zavalla, you'll pay a combined sales tax rate of 6.75%.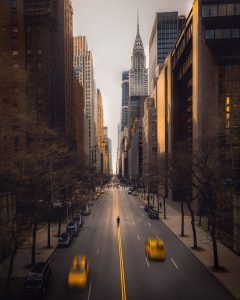 Costs of living
Imagine spending only $7 in Texas for an equivalent brunch in Manhattan where it would cost $20! We all know that New York is expensive. Costs of living and prices are much lower in Texas. Housing is cheap, gas is cheap, and as we mentioned above, Texas doesn't have income tax which brings it to the top 5 affordable places to live in in the USA. Affordable housing is what attracts people the most, and the homes are bigger.
The average 1 bedroom apartment is 870 square feet – that's at least 40 sq feet larger than you'll find in Manhattan. When it comes to cost, consider the risks of hiring cheap movers, you don't want bad service. The median home price in Texas varies because the state is large. El Paso, Laredo, and Beaumont have median home prices of around $151,000. The median household income is $59,295, which is $2077 lower than the US average.

Moving from NY to Texas – Job opportunities
Nothing could compare to NYC when it comes to endless job opportunities. But the costs of living are much higher than in Texas. Texas has added over 300,000 jobs within the past couple of years – which amounted to a total of 12 percent of jobs added throughout the nation, while NY private job sector increased by 113,000. This means Texas has more than double.
When it comes to the unemployment rates, Texas wins with 5.5 percent against New York's 6.9. Texas' major industries include energy, agriculture, petrochemicals, higher education, tech, aerospace and other. According to recent research, the energy sector and higher education are Texas' biggest employers. There are many large companies in Texas such as Exxon Mobil, Phillips 66, ConocoPhillips, Sysco, Kimberly Clark, AT&T, American Airlines and other. Also, a quick reminder to seek where to find free packing materials as well.

Transportation costs
Transport is really expensive in New York. Transportation costs are about 52% higher in New York than in Texas. Traffic and crowds in NY are a real nightmare, but you can also meet with it in large metropolitan cities like San Antonio, Austin, Dallas or Houston. The difference is, you can easily drive your car, while more than half New Yorkers don't own their car. Simply, it's not affordable. It's expensive and you can't find a place to park. This is why they are using the metro, taxi or UBER. The Dallas-Fort Worth International Airport is the second largest in the nation, while rail system doesn't quite match up to New York standards, but Dallas, Houston, San Antonio, and Austin have bus and light rail systems. Amtrak can take you around Texas, Chicago, Los Angeles, or some other place.