Every year more and more people are moving to the state of New York especially in NYC. New apartment buildings are springing up like mushrooms after the rain. The crowd on the streets keeps getting bigger. Everywhere you look there are streams of people rushing somewhere. In addition, renting an apartment will cost you an arm and a leg. And that may even be a positive thing because that arm and a leg wouldn't fit that cramped apartment anyway. Therefore, many people are fed up with constant crowds and high living costs and are deciding to hire affordable moving companies NYC to move somewhere else. If you have done a little bit of research, you probably found that moving from NY to NC could be a nice change.
Visit the state before you decide to move from NY to NC
Moving from New York to North Carolina will be a huge change. That is why you shouldn't rush your decision. The most important thing to do before deciding to move somewhere is to visit the place. You can't move somewhere if you've never been there, right? That is why you should plan a visit to NC, and make sure that it is not a weekend visit. You need to spend a good amount of time in NC if you really want to know is that slow-paced life is really for you. People who are living in NC say that in recent years many people moved there, especially from NYC. But many of them quickly returned once they realized that waking up by rooster is really not their thing.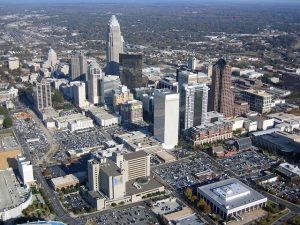 Find nice places to live if you are moving from NY to NC
Of course, not all of NC is rural, there are bigger cities like Raleigh or Charlotte, for example. That is why you should do good research before deciding to move from NY to NC. You just need to know approximately what you are looking for. If you are looking for a small and quiet place for a change, then avoid bigger cities Charlotte, Durham, and Raleigh. But even those place will look quiet and slow after living in NYC.  Here is a small list of nice places to live in North Carolina.
The list of nice places to live in NC
Charlotte is the biggest city in NC and a popular destination for people who are moving from NY to NC.
Apex is a small charming town in NC, great for a place to settle down if you have a family with kids.
Cary is a fast-growing city in NC, home to many businesses, restaurants, great entertainment, and more.
Durham is one of the largest cities in NC. Home to the famous Duke University and Research Triangle, the biggest research park in the US.
Raleigh is the capital of NC and the second most populous city in the state.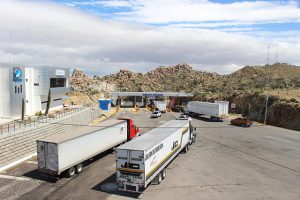 Finding a moving company for your moving from NY to NC
If you found a perfect place for you to move from NY to NC, you should start with preparations for your relocation. The most important part is to find reliable long distance movers NYC. And how do you that? Well, by using the internet, of course. Open your internet browser and search for moving companies that do long-distance interstate relocations. You will find dozens of similar-looking moving companies. But, don't just go with the one on the top of the search result list without any previous inquiry. There are several great moving-related forums on the web, where you can find honest reviews on almost any moving company in the US. Also, check them on the Better Business Bureau. This is a very helpful website where you can find useful information about the company you are interested in. They have reviews, their custom ratings, and much more useful stuff.
Prepare before you ask your movers for a moving estimate
Before you ask your movers for estimates, you will need to know what types of services will you request from your movers. Additionally, you will need an inventory list. This means you will need to go through you whole stuff and write down every item you have prepared for the move. Make sure that the list is precise because your movers will make an estimate according to your list.
What services will you use?
People usually ask for packing and unpacking services from their movers. And it is the most convenient way to move. Pay the movers to do everything, and you can deal with other important things. Once, you've decided what types of services you need, you need to make an inventory list. This might be a little more costly way to move, but definitely more convenient.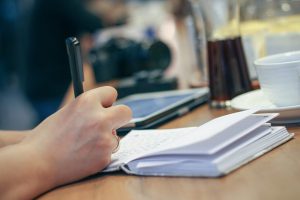 Making a moving inventory list
Making a precise inventory list for your move is very important. It is important, mainly because of the estimates you will ask from you movers. And if you have decided to pack alone you will need the precise amount of items you have to pack, so you could get enough moving boxes NYC and other packing materials. So, make sure you have an inventory list when you ask for moving estimates.
Comparing your moving from NY to NC estimates
Now that you are clear with what you need and you have prepared a precise inventory list, choose several reliably looking moving companies and ask for their estimates. And they will give you their estimates according to your moving inventory list and the distance you are moving to. But be careful, because not all estimates are the same. There are usually three types of moving estimates, and the one you should be careful of is the non-binding moving estimate. It practically means that they can change the amount from the original estimate, once they are finished with your move. The final amount on the invoice can be lower or higher. However, as you can probably already guess, it is usually to your detriment. So be extra careful when you are receiving estimates from your movers.