While many consider New York to be the dream city to live in, it is really not suitable for everyone. The fast lifestyle and a quite high cost of living are the main reasons people decide to move away from NYC. It may be perfect for a few months, or even years, but not as a long-term solution. That's not to say that you shouldn't move here! You just have to weigh your options very carefully before you do so. After all, even if you end up hating it, there is nothing stopping you from moving away. If you're a fan of big cities, but don't enjoy the chaos of the Big Apple, then moving from NY to Boston might be a good solution.
What you should know before you begin moving from NY to Boston
A little over 200 miles apart, these are the two most interesting cities on the East coast. Sure, this is not the most drastic move you could do (such as moving coast-to-coast) but there are a few changes that are bound to happen. These metropolitan areas are unique and impressive in their own ways and want to properly prepare you for what's to come. Every residential relocation has its own ups and downs, and it's best to know what's ahead.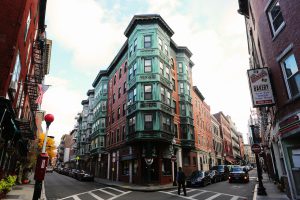 Consider seeking help from professional movers
Let's be real, you're not moving across the street, you're moving to another state. Ask yourself, is it really worth it saving some cash and enduring all that stress during the moving process? Not really. That's why you should give long distance movers NYC a call and schedule an appointment. The logistics of moving to another city are far more complicated than when you're relocating locally. If you want to be really strict about your budget, get detailed estimates before you decide on the moving company of your choice. There are various costs that you can avoid if you start planning on time!
Starting on time is the best decision you can make
Everyone and their mother has probably heard this before, but beginning your relocation planning on time is the most crucial step of them all. Some moving experts recommend starting at least 8 weeks prior to your desired moving date. When you give yourself some breathing space, you can focus on all the aspects in more detail. More so, it will make the moving process so much smoother and less stressful!
Moving from NY to Boston brings along a few changes
Even though it is the state capital and the largest city in New England, Boston is still far more relaxed than New York. As one of the oldest cities in the entire country, it has a lot of interesting things to visit, and we promise it will never bore you! Here are a few interesting facts about Massachusetts' capital:
 The oldest public park is located in Boston
The first-ever chocolate factory was built here!
It is known for its clam chowder, Sam Adams brewery, and of course, the Red Sox.
Labeled as one of the most educated cities in America, with a handful of elite colleges just around the corner

Fenway Park is the home to Boston Red Sox – if you're a big fan of baseball, then this city is perfect for you!
Things you will have to get used to when you move to Boston
Prepare yourself that there will be a bunch of changes that you will have to adapt to when you move here. Sure, it's not as drastic as moving to the southern countryside, but there are still a few differences. For instance, if you are sick and tired of the chaos that NYC has on a daily basis, the laid-back life of Boston will be a welcome refreshment. We have to admit that it is always nice to get a break from the urban jungle but still stay in a big city. You might have to get used to walking more in Boston. At least 15% of the city population walks to their job every single day!
What will stay the same after moving from NY to Boston?
The one thing New Yorkers dread the most is the traffic. Unfortunately, Boston is just as bad when it comes to driving in the city. The streets are sometimes really difficult to maneuver, and the traffic jams are a daily occurrence. This can be a problem if you decide to relocate without the help of professionals. The Boston drivers are very aggressive. In the case that you have to transfer something bulky and valuable, such as an old piano, you should seek out piano movers NYC. They will know all the tricks on keeping it safe during transport. The most important thing, they won't let Boston drivers scare them!
The cost of living in Boston is still pretty high
This is one more aspect that is common for all cities on the East coast and that is the high living costs. Sure, it is a bit lower than the skyrocketing prices of New York, but not by much. Therefore, don't expect to save a lot of money by moving from NY to Boston. Especially if you want to go and see the Red Sox at Fenway Park! Boston is also famous for the abundance of Irish pubs in the city. That's another thing that can easily eat away your wallet. But don't be afraid to treat yourself once in a while!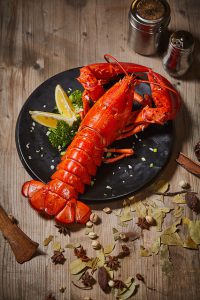 Relax and make this move as easy as possible
No matter what your reasons for this move are, you should definitely look forward to it! Starting fresh, but still only a few hours away from the Big Apple – what's not to love? Once you get help from fine arts movers and let them take care of your valuable belongings, you can focus on the rest. Do your research on the neighborhood and the surrounding area, so you know what you're getting into. Why wait? Let's get moving!