San Francisco is one of the most popular and picturesque cities in the United States. However, talking about San Francisco, one has to mention the biggest drawback of this city. Namely, according to statistics, San Francisco is the second most expensive city in the US, right after NYC. Those moving from New York to San Francisco will be able to notice the difference. Having that mind, it is obvious that a person must prepare thoroughly before relocating to San Francisco. If you are not sure what you need to do, don`t worry. Here is your guide to the Bay Area, from NYC.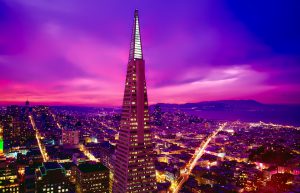 Have a residence in place before relocating to San Francisco
Perhaps you are a person who likes to plan everything to the smallest of details; on the other hand, you could be an individual who goes through life led by their instincts, and not reason. Whatever type of a person you are, before relocating to a completely different part of the country, you must have a residence waiting for you. However, this is not a short process you are about to do. There are many steps that lead to you buying/renting a home.
First and foremost, choose your neighborhood
It goes without saying that every house must be in a certain neighborhood. Neighborhoods are important because each one corresponds to a certain lifestyle. Also, they suit different budgets. For everyone moving from New York to San Francisco, you will quickly discover that budgeting is the keyword. When it comes to the neighborhoods in San Francisco, a few places stand out as the most prominent ones.
Downtown San Francisco – one of the most expensive areas to live in. However, the benefits of living in the center of everything are numerous, so this could be a good option for singles who wish to be close to all the fun.
Richmond and Sunset – two extremely family-oriented neighborhoods. The only drawback is that you will have to face a longer commute. However, it is a small price to pay for living in such a close-knit community.
The Mission – if you like hip and trendy neighborhoods, consider this one before relocating to San Francisco. From art studios to unique coffee shops, the Mission has it all.
Once you choose your neighborhood with a lot of thought, it is time to go one step further. Picking your residence could be just as challenging.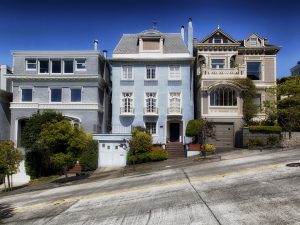 Choose your home before moving from New York to San Francisco
Now that you know which neighborhood you want for your future home, it should not be too hard to zero in on one house. The first thing to take into account when choosing a home is your budget. If you cannot afford a home on your own, moving in with roommates could be your only option. Whatever the case may be, you need to act on time. Also, if this is your first time dealing with the real estate world, getting a real estate agent is advisable. An agent will be able to help you choose a home that will suit all of your needs. After all, you could use some extra help, couldn`t you?
Enlist the help of a moving company for your relocation
For a relocation, reputable movers are essential as air is for life. What you need to have in mind is that reliable movers are booked weeks, sometimes even months in advance. Unless you want to settle for the second best, you will need to book your movers on time when moving from New York to San Francisco. As experienced and reputable movers in NYC, we know that the optimal time for contacting your movers is two months before the moving date. This is the time when it is easy to make a deal and leave all the details for later.
Moreover, if besides your house, you also need to move your business, the situation quickly gets from bad to worse. Going through a cross-country commercial relocation is no joke. The amount of stress you will experience will sometimes seem insurmountable. However, just remember to relax, and deal with all of your moving related chores in due time.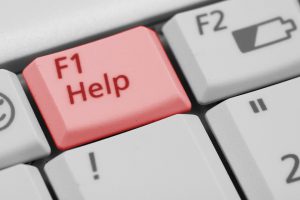 Bring your winter clothes when moving to San Francisco
Even though San Francisco is in the sunny state of California, the weather conditions are completely different from Los Angeles and San Diego. The first thing you should know is that the weather in the Bay Area is very unpredictable. Even if you are moving from NYC to California, on a summer day, you could wake up with sunshine, only to end the day with mist and rain.
Therefore, it helps to be prepared for every weather San Francisco can throw at you. Make sure to pack versatile clothes, as well as a few key pieces of clothing. Namely, you will not be able to survive without a raincoat and a winter jacket in the Bay Area. Be smart when packing, and enjoy every day of your future life in San Francisco, no matter the weather.
A few interesting facts about San Francisco…
San Francisco has the best burritos in entire California.
Unfortunately, cleanliness is not one of San Francisco's good sides. Carry a hand sanitizer wherever you go.
If you are relocating to San Francisco, get a pet. There are a lot of amazing dog parks which can only be fully enjoyed if you are a pet owner. 
San Francisco beaches are pleasing to the eyes. What a better way to start your day than by taking a morning walk along the coastline?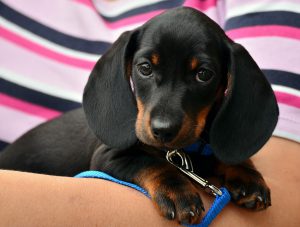 Moving from New York to San Francisco is a process which you should not take lightly. However, if you follow our tips and prepare for it, San Francisco can be one of the best cities for ex-New Yorkers. Since we have faith in you, we know that you will approach this task carefully and that you will be successful.