Moving from New Jersey to Brooklyn may seem like a short distance. ut when you cross the boundaries of the state, you can be sure you'll experience something quite new. People in Brooklyn simply know how to live. From the first moment you arrive here, you'll be showered with Brooklyn's huge energy. The energy that the people of various nationalities and background emit. Brooklyn is vibrant, yet it offers peace and tranquility for those who seek for it. It's no wonder this borough is becoming so popular, and in this article, you'll get to see some other facts that contribute to its popularity. Actually, you can be the judge, and see it for yourself. If you agree, let's get started.
Reasons people are moving from New Jersey to Brooklyn
It's impossible to list all reasons why would someone change their place of living. However, in case of relocating to Kings County, we can surely provide several plausible and most common reasons. We'll work them out one by one.
Chance for business
It's financially more feasible compared to what you gain for your dollar
People are moving from New Jersey to Brooklyn to live in wonderful neighborhoods
Culture scene is flourishing
Better chances of developing business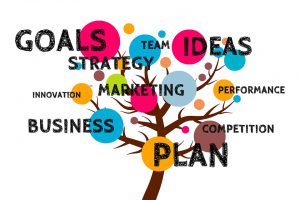 Nowadays, more than ever before you'll get to hear about a fast developing spirit for entrepreneurship among young and inspired Brooklyn professionals. It's a fact now that this borough has become a hub for those who wish to pursue their career in this direction. If you know how you can have a great chance to connect with these people. In this way, you can also help your business grow as you build the network of both the business partners and customers. On the website of Brooklyn Chamber of Commerce, you can check out relevant information that can give you a little 'push' to start the business better.
Shorter commute
It's not unusual that a great number of people commute long hours each day to reach their office. Due to the lack of any other job opportunities, those people opt for passing an extra mile to ensure their existence, rather than being jobless. Or doing some other less paid job. And so, on weekly bases, they lose at least one solid work day on overcoming this "home-office" distance. And that's only if they're lucky to avoid the traffic jam. But, let's get realistic here. When was the last time you heard someone got so lucky? Instead of wasting your time, think about what more out of life you could get if only you had those 5+ hours? If you're among these people, then consider to look for another hearth, and get yourself closer to your office.
 Contact the movers to help you relocate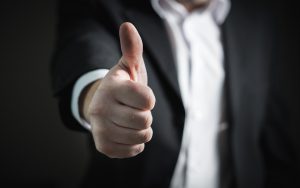 The aforementioned reason would probably be number one among the majority of the newcomers of Brooklyn. If you'd ask any of them they'd tell you how relieved they feel now that they are coming back home earlier than usual. With the help of the professional movers in NYC, you could also feel at ease and happy in your new space. With them by your side, you won't have any problem finding yourself a beautiful place you'll call home. Being such a huge borough as it is, it can be difficult to get around the streets of Kings County. Unless you turn to the movers. However, make sure to find only the trustworthy Brooklyn Movers and Storage for, there are many who just want to take your money.
You'll get more for your money
Even though the prices are increasing everywhere, it's still well possible to find an affordable real estate here. Also, the great size of the area is one of the advantages. This means that across Brooklyn, you can find a huge selection of different types of housing. To cut down the costs of moving get free cardboard boxes. These are actually easy to find. Just ask around in local shops or supermarket. They'll give you some for sure.
Choose the best neighborhood for you
One of the things you could do before relocating to Brooklyn is to take a stroll around it. This might give you a better perspective of where would you like to live. Of course, by telling the moving company your preferences, it will make it easier to speed up the process of finding THAT place for you. We'll suggest you just a few: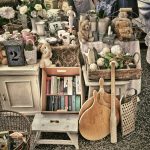 Williamsburg – Definitely the most popular of all the neighborhoods here. Many young people simply adore it for the numerous trendy and urban music venues. And is there someone who hasn't heard of Williamsburg's flea market?
Park Slope – For those with a little bit deeper pockets. Here, you'll find more luxurious houses with fancy restaurants and bars, such as Union Hall in which you'll have a feeling as if you've found yourself in your grandfather's studio. Take a walk to the Prospect Park and enjoy the time with your family or friends.
To enjoy the galleries, museums, art in general, then Dumbo is a right place for you. Some of the most iconic shots of Brooklyn bridge were made here. No doubt you'll love it here!
Brooklyn is also a place of culture
As the cultural scene is fast developing and growing, moving from New Jersey to Brooklyn, as well as from other places have increased. From numerous galleries, museums, concerts to famous hip-hop, Brooklyn can offer you this and so much more. Perhaps you're one of those who can contribute this scene to grow more? Do you play an instrument, piano for instance, and you're part of a band? If this is so, then make sure to hire piano movers NYC to ensure a safe relocation of your preciousness.
Even if you're not moving from New Jersey to Brooklyn, but you live elsewhere and you're only thinking about relocating here, we hope these things have helped you made your mind. This place is great for starting up a new job, raising a family and having fun. Brooklyn's waiting for you!