So, the time has come to go from the sunny beachside of Miami to the crowded streets of lively New York? Well, there are a lot of things to consider about this move. From the change in the weather to the culture shock which you will experience, you are in for one interesting ride. But, if your aim is moving from Miami to New York carefree, then, you've arrived at the right place. Or, should we say clicking on the correct blog post… Regardless, let's start from the beginning, shall we?
When moving home from Florida to New York, prepare accordingly to lessen stress
Moving from Florida to NYC is a huge feat, as you probably know. It is a long-distance relocation. This means that you will not only be switching the city where you live but trying out a completely different lifestyle. As you already know, Miami and New York are two very different places. In order for your relocation to the Big Apple to be as carefree as possible, here is our first NYC moving tip: Set realistic expectations. So, here are a few things to know before moving from Miami to New York:
Before moving from Miami to NYC prepare for a change in the cost of living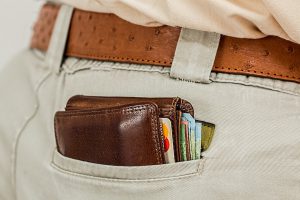 We are happy to welcome you to the city of expensive! If your main unnecessary expense in Miami was the valet service, you'll be happy about New York. However, this difference doesn't mean that the Big Apple will be cheaper than Florida. In fact, NYC is about 10% more expensive in general than Miami. If you want to get a more detailed look into the costs of living in New York, there are plenty of comparisons online. However, as long as you are good with budget planning, you should be fine, even with all the costs of moving to NYC.
Relocating from Miami to NYC will also mean a drastic change concerning living arrangements
This is probably the only downsides of New York, in general. Let us introduce the apartment market in the city in two words: small and expensive. Sure enough, moving from Miami to New York will make you miss your wonderful ocean view apartment sooner or later. Or, perhaps you will miss the closet space? However, there are ways to luck out in this department, as well. We'd suggest that you consider hiring an NYC broker to help you look for the flat. And, if not, be sure to check out the available properties in the cheaper neighborhoods of NYC first. Finally, consider living with a roommate. Other than the company and shared bug removal duty, splitting the rent is pretty convenient.
Prepare to be blown away by the New York weather after settling in
If there is one thing which is completely worlds apart in these two cities, it is the weather. We won't go into detail too much, as we've already published a guide to NYC annual weather, but, we'll give some pointers. First of all, prepare for the winter. This means that you will need a pair of good boots and a warm jacket. Also, you may need to have a few more sweaters for the transitioning seasons, as well. However, the summer will definitely make you feel like moving from Miami to NYC never happened. It is about just as hot as in Florida.
It's time to leave your car behind and put on a pair of comfortable shoes for New York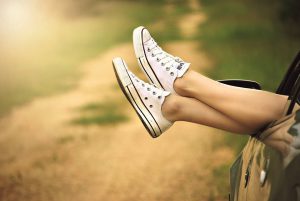 Driving in NYC is a nightmare. So, most people generally forgo it. In exchange, they prefer using the public transportation, along with plenty of walking miles. As we know that Miamians tend to favor the cool inside of their car during the hot summer months, this is probably going to be a big change for you. So, buy a pair of inexpensive, comfortable shoes, as they tend to wear out fast, and get ready for walking! If you'd still like to entertain the idea of transportation in NYC, there are plenty of options. However, we can't guarantee that the costs won't pile up if you aren't choosing the public transit.
Free time is almost as easy to find as a unicorn in NYC
Miami is the land of fitness and numerous hobbies compared to New York. Sure enough, you may be able to find some time beside your job for a night out with your friends or a walk in the nearby park. Though, be careful of overcrowding your schedule plans in the first couple of weeks. We'd suggest slowly getting used to the rapid dynamics of the city after moving from Miami to New York.
Food = Seamless tends to be the generally familiar equation for all those who're relocating from Miami to NYC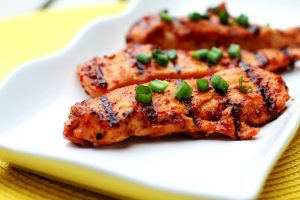 Leaving Miami for New York means going from Cuban to the melting pot of cuisine. While you may be used to the wonderful concoctions of the Capital of Latin America, NYC takes a different approach. There are plenty of restaurants, bistros, and eateries in different neighborhoods which give you a taste of almost every country in the world with a single trip. Though, dining out tends to get expensive, especially if you're moving to NYC for college. Most people avoid this and the time it takes to go out by using Seamless. And, sure, while it's a great idea from time to time, we'd advise against making it a habit.
Prepare for a change in attitude of people around you before making the Miami-NYC move
You may be surprised after moving from the best-known city in Florida to the Big Apple to find that your neighbors aren't overly chatty. Don't worry, this is the norm here. People are simply busy with their jobs and lives and they tend to be in a hurry whatever they are doing. If you make an effort, you are surely going to meet plenty of people. The best place to start is your work. In NYC people tend to stick with their colleagues both in and out of office.
Moving from Miami to New York carefree means relocating long-distance without stress
If you're relocating from Miami to New York, the culture shock isn't the only thing you should worry about. For a completely carefree move, we'd suggest preparing accordingly. To help you along, we've compiled a small list of tips for a long distance move to NYC.
Carefree moving from Miami to New York means having a solid plan in advance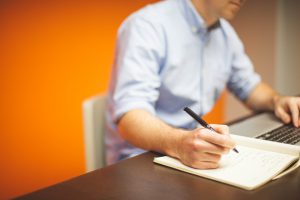 You've probably read about this already online. Every move needs a solid plan in order for it to be successful and less stressful for all parties involved. Start by figuring out your budget and looking through moving companies. There are plenty of long-distance movers in NYC who will be willing to help you relocate for a great price. Be sure to get an in-house quote, though. This will help you organize the costs or the move properly and be prepared for the expenses of NYC life.
If you're in the business of long-distance moving from Miami to New York, pack smart
One of the most important steps of any move is packing. Though, in a long-distance one, it can get a bit tricky. First of all, you will need to be even more rigorous with your decluttering. And after that, it's time to play Tetris the best you can with a moving van. We'd suggest being very meticulous with packing for your move to NYC. Here are a few tips:
Purge with determination before a long-distance move
Label all boxes carefully before relocating to NYC
Mark the fragile clearly
Soft items in trash bags are great for cushioning when moving from Biscayne Bay City to New York
Use storage in NYC for anything that doesn't fit into the apartment
Paint before moving into your new place in the Big Apple
One of the banes of long-distance moving is the fact that you can't really organize your new place properly from afar. However, if there is the possibility of painting your new apartment before moving into it, you should definitely do so. This way, you will be avoiding the mess of moving around boxes and furniture and getting everything dirty. Instead, your move in will be much less stressful. If you want to make moving from Miami to New York even more carefree, here's another tip: draw a floor plan. Have an idea of what should go where especially any heavy furniture that you may have. This way, the movers will be able to do half of the work for you by placing it in the correct room.
Are your houseplants making a Miami-New York move as well?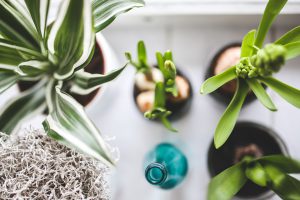 If you are big on plants in your home, you may have to make the difficult choice. Most first-time long-distance movers will make the mistake of taking their houseplants with them. As difficult as the decision may be, we'd suggest leaving them behind in Miami by finding them a new home. And, after relocating, be sure to get some new houseplants in NYC. Not only will you avoid additional costs during the move, but also have plants accustomed to the climate of New York which fit your apartment perfectly. Of course, if there is a plant with sentimental value, bring it with you!
Take time to get used to the new environment after leaving Miami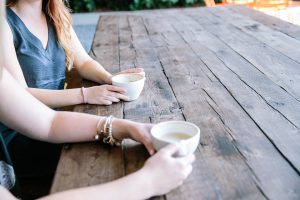 As we've talked about in the first part of the post, a long-distance move means plenty of changes. The main piece of advice we'd like to give here is to take one step at a time. As we've mentioned, Miami and New York are two very different cities. Take your time and slowly get used to the city and the change. New York is great that way, as you can walk to plenty of places. Explore your new neighborhood and jot down any interesting spots. A local restaurant or a Free Wi-Fi café is a good start. There are plenty of wonderful parks to visit in almost all areas during the summer, as well. And, remember, it's completely fine to miss Miami.
While conducting a relocation from Miami to New York everything will be perfect – not
You can keep telling yourself this and it's ok. Well, as long as you know somewhere deep down that the move isn't going to be a complete cakewalk. There are surely going to be some mistakes and probably a couple of mishaps, but it's important to stay realistic and positive. Even after settling down, it's alright to have a bit of trouble and even some days when you're feeling nostalgic and sad. Most people have a meltdown or two after or during their relocation. After all, you are leaving one home behind to settle into a completely different one. If you accept this part of the migration to New York from Miami early on, you will be better prepared for the aftermath.
After relocating from to New York from Miami, there will be more purging done
But, I've already donated or trashed enough of my things? Yes, we know. However, keep in mind that this is a long-distance move. You are going into a completely different environment from Miami. You will surely find that there are some things which you thought you'd need but really didn't. Don't hesitate to get rid of them. We like to call this the: Re-buy rule. Go through your items a couple of weeks after settling in and think: Would I buy this again if I were buying it today? If the answer is no, you know what to do.
Settling into NY will mean plenty of opportunities to buy something new
Yes, purging comes as an aftermath of the move, but so does some shopping. We know that the most common myth of moving from Miami to New York is that it's time to forget about buying clothes. However, as unbelievable as it might be, there is affordable shopping available in New York. After your second purge, perhaps visit a few of these stores and find something nice for the winter months? Or, perhaps for a night out with your new friends?