Moving house is a big life event for every family. Even local moves require detailed planning and organization. And when we talk about moving from Miami to Brooklyn, we talk long-distance move. Even though you are moving within the same country, it is still a huge step, and a 1300 miles long journey. That's why you need to plan this process in detail and do everything to make it smooth and as affordable as possible. Don't worry, we will help you out. This guide will lead you through the moving process and give you some useful tips and hints.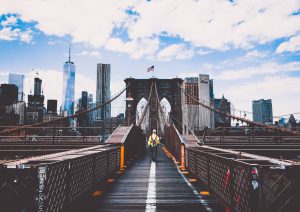 Why move to Brooklyn?
Miami is a great city, but if you are still thinking about moving to Brooklyn, we will tell you why is it a good idea. This is a city for everybody – whether you are a young entrepreneur, a young couple starting a family, an artist or a recent graduate. It is a place of diversity and it can be both peaceful or exciting, whatever you need.
It's a great place for a family
Don't think that busy Brooklyn streets are not for your children. Brooklyn offers many peaceful parks, playgrounds, and sidewalks that you can enjoy with your family on weekends. There are so many other places that you can enjoy with your family – museums, zoos, etc. Another great factor when choosing Brooklyn for your family is on the financial side. A bigger apartment or one or 2 extra bedrooms are not that expensive.
It's a great place to start a business
Is one of the reasons for moving from Miami to Brooklyn business? Then, this is a great decision. Brooklyn has been heaven for young professionals and entrepreneurs. It is easy to find an office space, which is not necessarily expensive. That's why different offices, shops, galleries can be seen everywhere.
You can actually drive a car
Unlike other places in New York, Brooklyn is a place where having a car has more sense. In Manhattan, for example, can be a true nightmare. Brooklyn, on the other hand, offers you the option to choose if you need a car or not. It is quite easy to find a parking spot and to move around. Even so, it is not necessary to have a car. The subway system is so easy to use, and it is more economical. Brooklyn is easy to walk around, so definitely you have different options here.
Where to live in Brooklyn?
Brooklyn offers something for everybody, as we already mentioned. It is quite diverse, and this rule applies to neighborhoods as well. The advantage of Brooklyn is that people can choose a neighborhood that suits their lifestyle, job, and personality. That's why you need to set your priorities first. Walk around Brooklyn and try to imagine yourself living there. Think about what is important for you and your family, and see if a neighborhood offers that. Think about the commute time, where is your office, where is the school, etc.
Favorite neighborhoods
In Brooklyn, you can find ten different neighborhood. Each of these is interesting and special in its own way. Each of these also attracts different people so you need to choose the one that suits your lifestyle the best. Here are some of the options:
Williamsburg – the neighborhood of creative people who enjoy going out and visiting chic, artistic places.
Park Slope – this place is great both for families and young professionals. It offers a lot of business options, but also schools, parks and other places to relax with your family.
Dumbo – this chic and popular area offers a lot of boutiques and cafes, but also a great views on Manhattan, perfect for taking Instagrams.
Sunset Park – a multi-ethnic neighborhood is a destination of great food. It is popular for its Chinatown that is more than 20 blocks long. Sunset Park will offer perfect views of Manhattan.
How to succeed in moving from Miami to Brooklyn?
As we already mentioned, moving from Miami to Brooklyn falls under a long-distance move. You can definitely do it by yourself, but we suggest something else. Hiring professionals, like Brooklyn moving services, will help you avoid all the unexpected costs and possible problems that can happen during the move.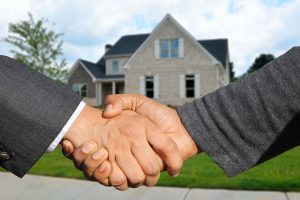 Choose the right moving company
It is true that hiring professional moving company will make the job easier. But choosing a fraudulent moving company can turn the moving process into a nightmare. That is why you need be sure that you choose the right one. If possible, get some recommendations from your family and friends who already moved to Brooklyn. Also, do an online research about companies and make a list of those you like the best. Check these things before you opt for a company:
If the company has a USDOT number
Whether it has many positive reviews online 
If they offer their services at unrealistically low prices, sometimes cheap movers are not the best solution
Calculate the costs
Moving from Miami to Brooklyn can be an expensive adventure. That's why you need to make a list of all the things that you need to pay and the ways on how to reduce those costs. If you opted for a moving company, ask them to give you the precise Brooklyn moving quotes before choosing the right company. But before requesting an in-home appointment with the company, you can get some rough idea about the costs. You can youse this online moving cost calculator, and see approximately how much money you need for the move.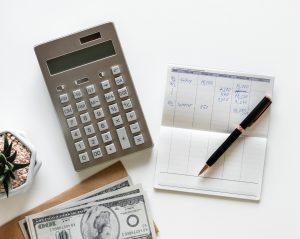 Reduce the costs
Relocating long-distance, like moving from Miami to Brooklyn, is expensive. But there are ways to reduce those costs. Go through your stuff before you pack them, and see if there are some things you can get rid of. Big, bulky furniture increases moving costs a lot. You can sell, donate or recycle many of these things, and maybe buy new ones once you arrive in Brooklyn. This way you will relocate only the most important and valuable items, and pay less when moving from Miami to Brooklyn.