Long Island City, or LIC, is one of the fastest-growing urban areas in the US. Once an industrial area with many factories and bakeries changed dramatically. Especially in the recent decade. LIC lies at the western edge of Queens across the East River from Manhattan. And today, it is home to many museums, art studios, restaurants, and bars. That is why many people are moving from Manhattan to Long Island City. To enjoy the lively neighborhood while keeping one eye on Manhattan. Because Long Island City is just across the river from Manhattan, it has some of the best views on Midtown Manhattan an Upper East Side. And if you decided to enjoy those scenic views too, hire Manhattan movers and start packing.
Moving from Manhattan to Long Island City requires some planning
Moving from Manhattan to Long Island City requires planning. First, you need to find an apartment, of course. Prices vary, but they are generally around 30 percent lower than in Manhattan. So, for the same rent, you can have another bedroom, for example. If you are planning to move from Manhattan for upsizing, Long Island City is a good choice. Next, you will need to find a moving company that will do your relocation. If you want to know how much do movers cost in NYC you can find enough information on the internet.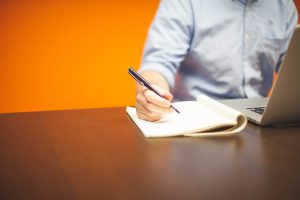 But one thing is for sure, they don't come cheap. So before you decide on the moving company that will move your belongings do some research. You can find some good deals if you do your research well.
Know the LIC neighborhoods
Long Island City consists of several different neighborhoods. So before you start looking for an apartment you should learn about those neighborhoods. Long Island City is currently somewhere in the middle of its transformation from industrial to a residential area. And some parts have changed more than others. Real Estate prices also vary across different neighborhoods. Hunters Point, Sunnyside, and Astoria, which is also considered a part of LIC, are neighborhoods that are more expensive. On the other side, Dutch Kills and Ravenswood are more affordable options. But, wherever you choose to move don't do it without the help of professional moving companies. Here is a short review of LIC neighborhoods.
Long Island City Neighborhoods:
Hunters Point is the LIC neighborhood that is the prime target for people who are moving from Manhattan to Long Island City.
Astoria is one of the best neighborhoods in LIC. Sometimes the biggest Greek neighborhood in New York City has transformed into a multicultural and cosmopolitan area.
Sunnyside is a great small family neighborhood with great subway connection with Manhattan. And that is its biggest advantage.
Ravenswood is a LIC neighborhood close by the East River, which is home mostly to warehouses. Still, it is home for more than 4,000 people.
Dutch Kills is an old and still not totally transformed neighborhood. So today, it is a combination of an industrial and residential area.
Queensbridge neighborhood is home to the largest public housing unit in NYC. The 26 buildings are home to 7,000 people.
Queens Plaza sounds very nice, and today it really is. But until recently it was a neighborhood known for strip clubs and gyms.
Blissville is a small area next to Cavalry Cemetery. A little bit forgotten neighborhood, with auto repair shops, warehouses, and factories.
Moving from Manhattan to Long Island City, Hunters Point
One of the best and most popular neighborhoods of Long Island City is the Hunters Point. The neighborhood is full of young people and families with children. Everywhere you look you will see young moms pushing strollers, kids on bicycles or people walking dogs. It is a fantastic place with the best view of Manhattan. If you own a car, you will have no problems with finding a parking spot.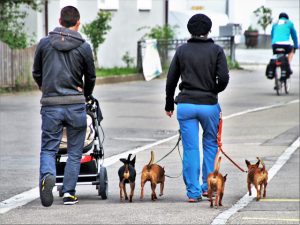 Compared to the rest of NYC people in LIC have no such problems. One of the reasons why there are no problems with parking is great transportation. Hunters Point is located only one subway stop from Grand Central Station in Manhattan. So you can be in Manhattan in 10 minutes. And reaching other boroughs from Hunters Point is also a piece of cake.
Moving from Manhattan to Long Island City, Astoria
Astoria is considered to be one of the best places to live in Queens. This neighborhood is home to many families that live here for two or three generations. But in recent years it is becoming a home to hipsters and young professionals. But they are not influencing the neighborhood too much. They are not staring on new businesses; they are here because of the reasonable rents and a short commute to Manhattan. So the place remains quiet and suitable for families. With one of the best parks located on the East River, Astoria Park. Astoria was once the biggest Greek neighborhood in NYC. And a lot of that Greek influence can still be seen mostly through food. So, if you are into Greek cuisine, there is no better place in NYC than Astoria neighborhood.
Moving from Manhattan to Long Island City, Sunnyside
Sunnyside is a small middle-class LIC neighborhood with great transportation, and that is considered its biggest advantage. It has many great restaurants and pubs.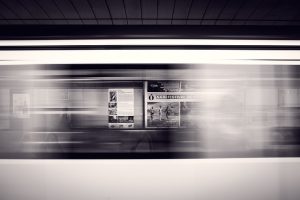 Although there are no real parks in this area of LIC, the place is very nice with lots of trees. There is a Spanish Theatre and the art collective Flux Factory organizes fun art events at their warehouse. The neighborhood is safe but some parts are best to be avoided during the night.
Call your movers and start packing
Moving from Manhattan to Long Island City is a great choice. Especially for people who are a little bit tired of Manhattan's fast-paced life, but who are tied to Manhattan either by work or some other reason. LIC offers lower rents, easier life, short commute, and the best views on Manhattan. If you decided that Long Island City is the best place for you, call cheap movers NYC and start with packing. You will not regret it.