Are you tired of never-ending summer and all-year-long sunshine? Do you miss your fur coats and leather boots? Maybe the time for Moving from Fort Lauderdale to NYC has finally come. Prepare yourself for all four seasons and NYC traffic, because you are in for a surprise. Before you actually step foot on NYC ground and start stressing out because of the traffic, there is one important step to take. The first thing to do when you have such a complex task in front of you is to hire reliable and trustworthy interstate movers NYC to execute your relocation. Because this is really one of those projects where you shouldn't apply DIY philosophy. You need someone serious to follow through all the moving parts that come with relocation. That way, you can start your life at a new location without worries. So, brace yourself and enjoy the ride!
What to do first when moving from Fort Lauderdale to NYC?
Just like in any other case of relocation, you should have a serious preparation for this adventure. There are a couple of things you need to explore before you even start packing. A proper organization is crucial for every complex task, so you need to focus. Once you get to know the exact date of moving, contact some of the best cheap moving companies NYC to figure out what is next. They will help you decide whether you need only one of their services, several or maybe a full-service package with additional services.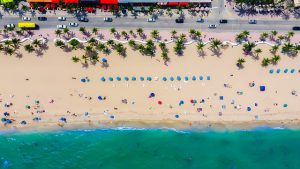 What else do you need to decide? Are you packing on your own? Or are you willing to use packing services of a moving company? Will you be needing storage spaces for your belongings? How big or small your budget is? When are you moving from Fort Lauderdale to NYC? How much time do you have to prepare? These are all the questions that need to be answered soon after you decide to relocate. And many more, of course.
When are you relocating?
This is a very important subject. Although you might forget about it when you live in Florida. However, you mustn't lose sight of timing and weather. This is important for two reasons. Firstly, we have to assume that you already have NYC housing all settled. So you probably already have moving in date. But, if you have the opportunity to choose, think about this. If you avoid relocating at the peak of the season, you might get some discounts from moving companies. They will also have more time at their disposal, so they will be able to meet your needs easier than at the peak of the season.
However, you have to take something else into consideration. The peak of the season for movers are spring and summer. So, ideally, you should avoid those seasons if you can. On the other hand, we have the impact of weather on your decision. You might not notice the differences if you were born and living in Florida, but there are some big ones. If you are moving from Fort Lauderdale to NYC in winter, you may get some discounts, but that is definitely going to be a more complicated option.
Why should you avoid winter relocations in New York?
Everyone from the north part of the country knows why relocating from Fort Lauderdale to NYC in winter is a bad idea. Nevertheless, the people from the south don't always see what's the big deal. But, if you were to talk to moving professionals, they will tell you that the winter isn't very inviting for relocations.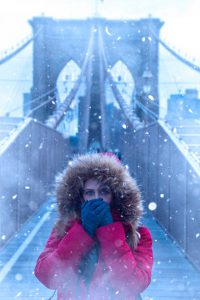 Not only that transport could be a problem because of the snow on the road. But also because unloading could be more complicated with snow and ice under your feet. And let's not forget about the subzero temperatures, that can damage your belongings. Both in the back of the truck or in storage units that are not temperature-controlled.
Compare the costs
We can talk about the costs of moving from Fort Lauderdale to NYC first. If you chose the winter relocation, as we said it, you can get some discounts so it might pay off. But if we are talking about the costs of living, you are in for the unpleasant surprise. Though it is no wonder that costs of living are much higher in NYC than in Fort Lauderdale. After all, this is one of the most expensive cities in the whole world. It's just that – although people know that, they tend to forget it until they get the check from a restaurant. Or the bill for electric power. Or they have to pay a parking space. So better have that in mind before the relocation, because everything will cost more once you come to the Big Apple.
How are the people in Fort Lauderdale vs. NYC?
This is also a well-known fact but if you are changing countries for a living, you should know as much as possible about the place you are about to move to. So, brace yourself for not so easy going crowd in NYC. Florida is a state where everyone is laid back and not in a hurry as much as in New York City. Everybody is late for meetings and that is considered normal, due to heavy traffic in some areas.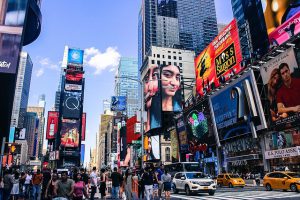 Even though the traffic is even worse in NYC, New Yorkers frown upon people being late. Everyone is always in a hurry, which explains why they are not the most polite people you will meet. The conversations usually include their businesses, one way or another. Whereas people in Florida have different subjects on their minds in their free time, about fitness and a healthy lifestyle, for example.
But, you know the saying – if you can make it in New York, you can make it anywhere. So, put on some thicker skin, organize yourself well so you don't be late and go for it. Even though the weather will be much different and everything a little more expensive, moving from Fort Lauderdale to NYC could be great for you. All you have to do is hire a reliable moving company, so your relocation would be stress-free and in no time.