So you've finally decided to relocate from the sunny tropical heat of the Florida sun. Good for you! And what better place to migrate to then the vast and breathtaking landscapes of New York. But have you considered what to expect when moving from Florida to New York? Not really? Well, no worries, that's what we are here for. Allow us to guide you through the expectations vs. reality of this particular relocation. One thing is for sure, this long journey takes a lot of time and effort.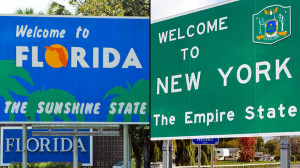 As experienced NYC movers, we conducted many interstate relocations. That gives us the certainty in having a clear picture of what you should undertake before, during and after moving from Florida to New York. No matter what kind of relocation you are planning to make, and how big your relocation is. Whatever your need concerning the interstate relocation might be, we are here to provide you with top quality NYC moving services. Making sure your relocation is conducted fast, safe and with minimum troubles along the way.
Important tips for moving from Florida to New York
Are you prepared to undergo the transition from that tropical Florida climate to the urban concrete jungle that is NYC? In case you are experiencing cold feet, we can assure you that no matter how scary it looks at the moment, it is well worth it long-term. It's just a matter of knowing what to expect from the move. Besides, you wouldn't be moving from Sunshine state to New York without knowing where you're going to, right? So you probably knew the climate difference you'll experience after long-distance relocation to New York from Florida.
On the other hand, it's surely the right decision. Moving to this big city (some say the biggest in the world) can never be a bad idea. Even when migrating from Florida to NY. And while it can be a strange decision to move from always sunny place to a lot colder destination, switching Florida for New York can be a life-changing venture. The opportunities you'll have in Big Apple are more numerous and more influencing your life than any other city could offer. Don't be afraid of changing your life. Especially when changing it for better.
How long is the journey from the Sunshine state?
Depending on the destinations and conditions, moving from Florida to New York State can take around 20 hours by road. While you have people willing to push through the miles (all 1273.88+ of them) to reach New York ASAP, we advise planning out the trip with some stops along the way. Make your Sunshine state to New York relocation an adventure. Visit different and interesting places on your way. Have fun. Enjoy this brave venture your taking. Of course, to be able to do this, you should hire reputable and reliable long distance movers in NY. You can check the NY moving quote, trying to lower the moving expenses. But we always suggest you take care of safety first. Only when you know your belongings are gonna be safe with some NYC moving company should you try to trim the moving costs.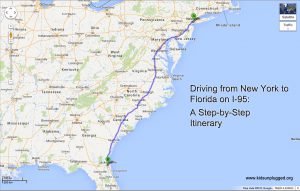 Now, you can of course always take the expressway. By flying from FL to NY – not cheap but it's stress-free option. And all the while your belongings are being transported by a team of reliable professional New York movers. No matter what transportation method you choose, making sure your personal belongings reach your new NY home safely is a critical component of having a successful move. The safety, the speed, and the comfort are worthless if you experience losing or damaging your belongings by inexperienced, bad, or fraudulent New York moving companies.
What would be the main difference between NY and FL?
It doesn't take a genius to realize the large differences between southern and northern parts of countries. The Same rule of thumb applies in the USA, and climate and landscape are the two factors that will strike you first and foremost. Besides that, we could talk for hours about the differences in mentality, lifestyle, business approach etc. In general, those differences between these two states can be explained the best comparing their representatives, and looking at contrasts between New Yorkers and Miamians.
Climate
Although being known as the Sunshine State, Florida doesn't really have the best of weather. Florida has experienced some of the most destructive lightning strikes as well as hurricanes in US history.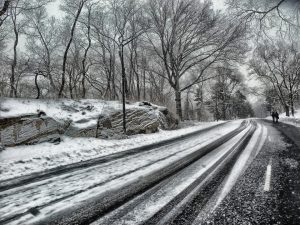 New York State, on the other hand, is pretty much a safe zone when it comes to hurricanes and intense thunderstorms. However, winter storms are a whole different story. So be ready to store away your Hawaiian shirts and sunglasses and add a thick winter coat, boots, and gloves to your closet. This goes particularly if you're moving right before the cold season. But don't worry – it does actually get hot in New York, which is why we only advise storing away your flip flops, tank tops, and other summer wardrobes!
In general, New York has a humid continental climate, with distinct seasons and varying conditions depending on the region. So, it wouldn't be unusual for the temperature to vary from 34 degrees Fahrenheit in January to 84 degrees Fahrenheit in July. Winters in the downstate region are a bit cold and damp, yet the conditions are usually milder than those in the upstate region.
Landscape & Panoramas
Black & white would be a valid comparison of the terrain of Florida and New York. It's almost as if they are two completely different countries. On the one hand, we have the flat terrain, swampland, tropical flowers and natural springs which make up a large part of Florida. And on the other hand, we have rugged mountains, waterfalls, broad rivers, and thick forests which New York is known for. And then you have cities such as NYC, which are concrete jungles, made out of glass skyscrapers, steel bridges and streets crawling with traffic.
So it will be very demanding to get used to changing your lifestyle that much. But once you manage to do that, you'll realize how good was the decision to move to NY from Florida. I mean, you can always go for holidays to Sunshine state, and move there once you get retired and want to slow down. But while you're at full strength, and you want to earn as much money as you can, and to the job you like, we would always recommend moving to New York from Florida. The job opportunities in NY, especially in NYC, are countless!
Getting by when moving to New York from Florida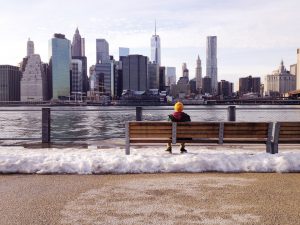 Starting a life in a completely new location is always challenging, especially when you're in a different state. You might want to read up on the rules and regulations, as they tend to vary from state to state. It doesn't only stand when making your FL to NY move, it also stands for any kind of cross-country or international moving. You must know exactly the laws and obligations before you conduct your relocation. In order not to get in troubles in first several weeks of your new life after moving from Florida to New York.
New York is an ant colony when it comes to cars and traffic in general. So we advise getting your driver license in accordance with NY state requirements. And in case you're not keen on driving, the public transportation network is wide-ranged and quite organized. As the New Yorkers, we would suggest you sell your car or present it to your family member or friend prior to your relocation from Florida to New York. Getting around by car is difficult even for born New Yorkers. And it's almost impossible for newcomers. Especially for NY newcomers from Florida.
Exchanging Your Out-Of-State Driver's License
If you still decide to operate a vehicle, you must get a NY driver's license within 30 days of your newly founded residency. Make sure you don't forget that once you move to NY from Florida. A valid Florida driver license can be exchanged for a NY driver's license as long as it:
Has your photograph
It's valid (or expired in the past 24 months)
Was issued at least six months before you apply for the NY State driver's license
Not suspended, revoked, lost or stolen
Is not an "employment-only" driver's license
Unmarked as either "non-renewable" or "non-transferable"
In order to exchange your license, you can fill out the application form and follow the instructions you can find here. NY state driver licenses are valid for five years once issued.
Public Transportation
In case driving is not in the stars for you, get familiar with the public transportation systems. Some claim the public transportation system is not quite good in New York. But I and my friends disagree with that. Wherever you go, you can be in just several minutes. In case you're not going too far, taking a walk would be the most recommendable solution. Being that it takes some time to get to and from the public transportation. Plus, the phisical activity can always use you! Talking about public transportation, these would be just an example of some of the largest New York as a state has to offer:
Some final moving from Fl to NY tips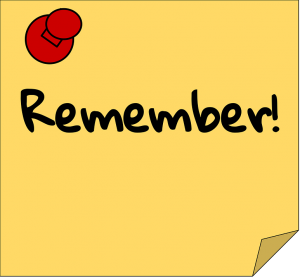 Your head must be spinning with the input of new information by now, but that's all normal. So here are some stress-relief pointers to help with moving from Florida to New York:
Secure your new home and everything that goes with it. Whether your move is inspired by personal desire or business necessity, you need to make sure that you find the perfect "home sweet home" for you after moving from Florida to New York. This includes obligatory paperwork and resolving any current Florida issues that are pending.
Find and hire a reliable mover. A key step to ensure that the process of moving from Florida to New York goes smoothly. It's important that you leave your valuables in capable hands. So read up on reviews, dial some numbers and schedule meetings with high-rated movers. The less you need to worry about the moving process, the better.
Start packing early and without rushing. Consider starting the packing process two or three weeks before the actual move. It gives you ample time to pack everything properly and securely, while also reducing the risk of forgetting anything. Also, this will give you more time to research the state of New York and what to expect.