If you are moving from Europe to Brooklyn you are making a great decision. You will find yourself if one of the fastest developing New York boroughs. There are plenty of job opportunities. There is also plenty of excitement and the nightlife is incredible. Moving specialists in Brooklyn will help you move and after that, you can settle down and start your new life in the Big Apple. We will tell you about the benefits of moving from Europe to Brooklyn and why it is a great idea. We will also give you some information about life in Brooklyn. After you read this you will experience less of a culture shock. You will know what to expect after moving from Europe to Brooklyn.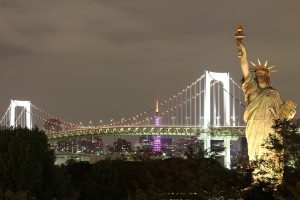 Why is moving from Europe to Brooklyn a great idea
Moving from Europe to Brooklyn is a great idea because Brooklyn is a great place to live in. You might have heard some stories about Brooklyn not being a safe place to live in. This is so far from the truth. Today Brooklyn is one of the safest NYC boroughs to live in. This is a great place for families. There are parks and playgrounds your kids will love. It is also a paradise for young professionals. You can find a job in one of many IT or startup companies. It is full of excitement and great nightlife for young people.
Brooklyn is a perfect place for your family
So what are those things that make Brooklyn a perfect place for families
There are plenty of parks and sidewalks
There are many great family activities and you will feel a great sense of community
Some places you just have to visit are the Prospect Park Zoo, Brooklyn Children's Museum. Another reason Brooklyn is a great place for families is that housing is cheaper. You can afford that extra room for your kids at an affordable price. If great school if what you are looking for you should think about living in Park Slope. There are some excellent private schools there. So store your items in a Brooklyn warehouse and look for a perfect Brooklyn home for your family.
Brooklyn neighborhoods are distinct and interesting
There are ten diverse neighborhoods in Brooklyn. Moreover, they all have their charms. And as you can see there is a lot to choose from. You should go there and explore all of the neighborhoods. You can do an online search but it is not the same. If you walk around the areas you can feel the vibe and atmosphere of each place. This is the best way to make your final decision.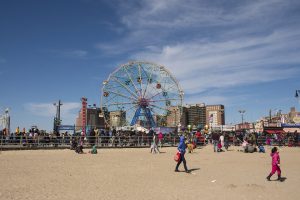 Brooklyn is a great place for young professionals
If you are a young artist, entrepreneur, writer or just a young professional, Brooklyn is a perfect place for you. NYC is one of the great cities for families, and young professionals as well. Manhattan used to be a favorite among young people looking for great job opportunities. Now Brooklyn has taken over the throne. More and more startups and young companies open in Brooklyn every day. If you are starting a career and looking for your first job, Brooklyn is great because
There are many job opportunities
Brooklyn is cheaper than other boroughs. So living on a budget is not so difficult.
Brooklyn offers something for everyone
If you are planning to live on a budget Brooklyn is a perfect place for you. Brooklyn is as popular as Manhattan, but it is also much more affordable. For the price of an apartment in Upper West Side, you can buy a family house in Brooklyn. Fort Greene is the neighborhood in Brooklyn that has the cheapest rent. When it comes to young professionals they can find affordable studios in Williamsburg. Greenpoint also has many affordable studio apartments. There are a lot of local stores that have reasonable and affordable prices. This is because local owners want to be competitive. This is great for you because you can enjoy cheaper prices.
You don't need a car here
Many residents in Brooklyn have a car. However, parking in the street is very expensive. So we would not recommend you to get a car. And you don't really need one. Why would you stress out in traffic jams when you can simply use the subway. Moreover, Brooklyn is very walkable. All of the neighborhoods are. Another popular trend in Brooklyn is car sharing. This is a great way to have a car and save money on gas and parking. Sharing is caring and a great deal for you. 
Brooklyn has a lot of space
New York can get very crowded. It is always bustling with people everywhere. Brooklyn is one of those boroughs where you can get a lot of space and a lot of fresh air. You can hike or cycle in Prospect Park. You can play soccer and other sports ar Red Hook. These activities will offer you the relaxation you need. Moreover, a lot of free concerts and other manifestations take place at Brooklyn parks. Here you will probably have a small backyard or a tree. This can be a luxury in New York.
Nightlife is great in Brooklyn
You will find fun and entertainment in every corner in Brooklyn. It has a nightlife for champions. One of the best places is Union Hall. This place used to be a warehouse. Moreover, now it is transformed into a hip and trendy bar that is one of the most popular nightlife destinations in Brooklyn. It offers many wonderful jazz clubs. Brooklyn would not be the same without its jazz clubs. They have a special charm and are a part of the spirit of the city.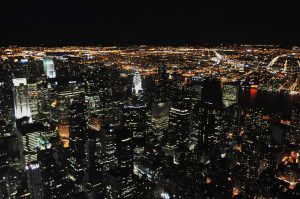 Brooklyn is perfect for nature lovers
The Brooklyn Botanical Garden stretches at 52 acres. You should visit the amazing and romantic rose garden. If you want to see something different an exotic you can visit the Japanese garden. This wonderful natural oasis is right next to the Prospect Park which is known as the Central Park of Brooklyn.